Kate Bush is creating again! This is great news for fans such as myself.
I was, however, a little disappointed to learn that her next album, Director's Cut, will be a reworking of tracks taken from her two earlier albums; The Sensual World (1989) and The Red Shoes (1993).
Deeper Understanding is the first single from this reworked collection:
The song is a good choice as it's probably a lot more relevant now then it was in 1989, and I imagine a lot of people will relate to it. (If you don't know it, the song is about someone who being lonely, spends more and more time on their computer, finding comfort and friendship there, and so retreats from the world.)
On my first listen to the new version, the chorus actually terrified me! The computerised voice is her son Albert's, and juts itself into the song quite alarmingly. Not the reassuring computer friend of 1989 that's for sure! On a second listen, I found I had warmed to it a little… although it might just have been less of a shock.
The rest of the track is well done – it's been stripped back and simplified in parts, so there is a clearer, fresher sound to it. The vocals are all newly recorded and it's lovely to hear the current voice of Kate. The drums are also reworked, but there are still prominent piano parts and most importantly some reassuring 80s sounds in there to keep you onside.
This longer version has an interesting instrumental section towards the end and whilst I enjoy listening to the new recording, I'm not sure how much it has added to the song I already loved. It would be great as a B-side perhaps, or an album extra.
I'm still excited to listen to the rest of Director's Cut when it's out in May, and I'm always happy when Kate Bush is making music. There are rumours of another album of new songs being worked on at the moment, so fingers crossed they're true so we can listen to some brand new Kate creations too.
Anyway, I flipping LOVE Kate Bush. Look how brilliant she is: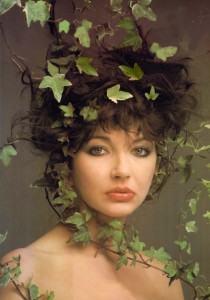 Comments
comments