I was driving to work last week, and there was a big new sign on the roundabout in Horsforth: Horsforth Asparagus, available to purchase 4pm – 6pm. I've never seen local asparagus advertised before, and was immediately intrigued.
On my way home I stopped off, and the whole thing was quite exciting… I turned off the drudgery of the hassled ringroad, and it was suddenly like I'd jumped into the tranquil countryside. I rambled my way down a narrow road until I saw this: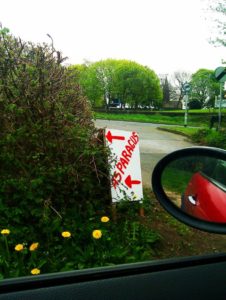 I followed the track through the field and parked up. It was all a bit surreal – 5pm rush hour traffic in one direction, and a huge, vibrant green field with a hut in the other.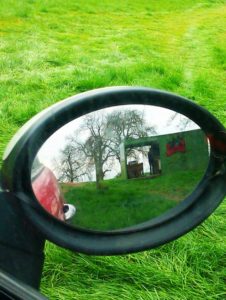 I trotted up and had a chat with the cheery lady, which is one of the perks of buying direct from the producer. The asparagus season has just started, and this producer has already been incredibly popular, which clearly goes to show that there is a demand for fresh, local produce, even when only selling one product for 2 hours each day.
Inside the hut is pretty basic – apsaragus and a lady to sell it – what more do you need!? The lady gave me a choice between thin, thick or medium stalks, which could be bought in bunches or by the basket. The value is fantastic – I got 16 spears for £1.50, fresh from the field that day! You can buy a whole basket full for £5. I was really tempted, but just couldn't see that Mr M and I would get through it all! (Although we're now making plans for a soup or something.)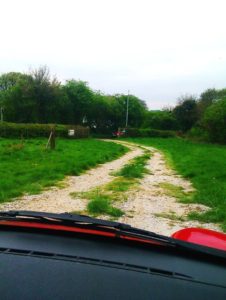 With luck, they should be selling asparagus there for the next 6 to 8 weeks – there needs to be more rain for continued growth as the fields aren't irrigated. So as much as I'm loving the sun, a little bit of rain would be great! The asparagus season is a short one, slightly extended here by planting both early and late varieties.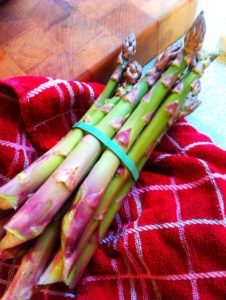 We ate half the bunch that night, and I can honestly say it is the best asparagus I've ever tasted. It was so fresh and sweet I just want to eat it all the time! I strongly recommend stopping off if you're in or near Horsforth. Support local producers selling high quality, good value products such as this! The same site has pick your own strawberries in summer, and I can vouch for those too!
Has anyone else been? Also, any good recipe ideas? I've been keeping it simple so far: boil for 4 minutes, then serve with butter, salt and pepper. Hmmmmmm.
Comments
comments