Last Thursday saw the opening of a new food venture at Leeds Kirkgate Markets.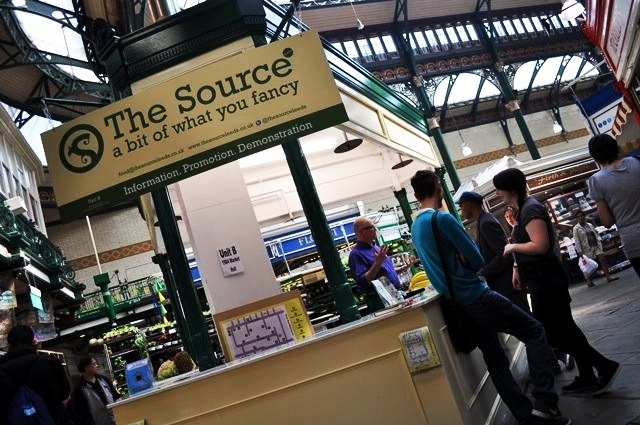 The Source has a prime spot in the tangled web of stalls. Going in by the left entrance it's right there in front of you, which is very handy, especially as they have produced a guide to where different food stalls are within the markets. This is very welcome to directionally challenged people such as myself, and I'm sure it's also welcomed by the stall holders in some of the more tucked up corners of this labyrinth.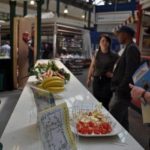 So, what is The Source all about? Well, it's a new approach to food marketing and promotion, which aims to make the markets more user friendly, celebrate the food on offer and bring new customers to this fantastic resource that we have in Leeds.
Work has already started – there is already a printed map available helping people find different types of food, (including tripe, should you be looking for it!). Aside from this and other information sharing, the stall will host demonstrations, tasting sessions and events etc. to bring the food world alive for customers and to make it more accessible. It's a really versatile initiative and can be used by traders within the markets and beyond, for anything food related.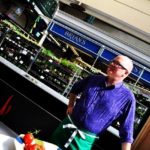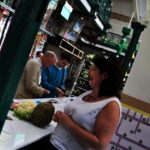 My impression is that this will be a real celebration of food and a big boost to the markets which tend to be vastly undervalued in Leeds. There is so much available here and it's such a great food centre; I really hope that The Source can help spread it's excitement and love of food to the people of Leeds.
Saturday saw it's first public event. The Source worked with The National Farmers Union and butchers from the market itself as part of Great British Beef Week. If you haven't visited Butchers Row in the markets you really should, as it's fantastic! The butchers know their stuff, and if you're not sure how much of something you want, or what cut etc. just ask – they're a mine of information and very friendly.
I'm looking forward to seeing how this exciting new venture develops!
For more information on The Source and to see what's coming up go to their website. Also, find them on Twitter: @thesourceleeds
Comments
comments