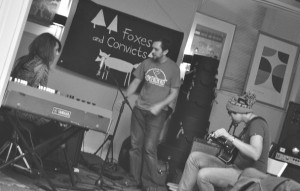 Every Thursday at 7pm Leeds Indie Radio is host to Foxes and Convicts. This show is based on acoustic sets from a special recording session that took place at Hope House Records in February. Exciting and extremely talented bands from around Leeds took part, including March of Dimes, Tag Team Preacher (whose voices sounded incredible in their stripped down performance) and Secret Sirens.
Sean Murricane is the entertaining weekly host to this exciting show, which is already halfway through it's current run. Show 5 airs on Thursday 12th May, and features Chris Selman (love the website design!), Daniel Pearson and Charlie Barnes.
The radio show has been incredibly popular so far, with growing numbers each week, so I'm sure it's something that will make a return when the current series ends. It's great to have a sneak listen to these live-recorded acoustic sets, and an interesting way to be introduced to bands you may not have listened to before.
Find out more at www.foxesandconvicts.co.uk and tune in to Leeds Indie Radio every Thursday at 7pm! The earlier shows may be uploaded to the website at a later date, so you might still be able to catch them.
Oh, and there is a terrifically professional ident at the end of each show… I wonder who could have recorded that? Contact me to negotiate my voice-over fees 😉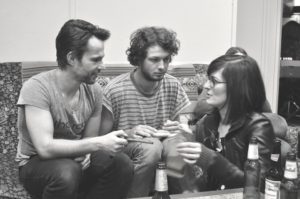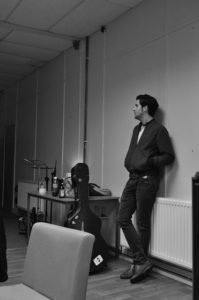 Comments
comments