I just got back from a blissful week in Menorca. We're really lucky as Mr M's family has a flat out there, so we get to go quite often. All the buildings are desgined in the same style, and kind of spill down to the sea. It's a beautiful place, and the bobbly style of the buildings reminds me of the goblin city in The Labyrinth (only prettier!), which can only be good!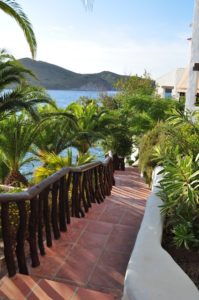 We spent the week doing pretty much nothing! I loved it. I got the most sleep I've had in ages, and each morning Mr M would pop off and buy us fresh croissants, then we'd sit on the balcony overlooking the bay and read for most of the day.
We also ate. A lot. The highlight was a restaurant in an old windmill, which I thought was a really exciting location! However, the portions there were intimidatingly large, even for me, and at the moment that's saying something! Also, the waiter seemed very intent on getting Mr M drunk… For his melon and port starter, the waiter simply plonked down an entire bottle of port, and left it there. Then at the end he insisted on serving shnapps, and brought over not one, but three different bottles, and left those with us too! Darn the bump restriction! There were the typical peach and apple varieties, but also one that smelled distinctly of mould – hmmm, tempting.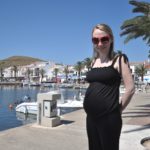 Generally we ate loads of fresh fish, mostly in the local harbour town of Fornelles. Three courses for €9?! Bargain! Why would you cook?!
One unusually active day we went for a walk in a gorge that runs down the centre of Menorca. It's a tropical haven in an otherwise very dry island. There are hundreds of fig trees, and hanging plants lining the winding cobbly paths, which are overlooked by towering rock faces that are covered with nesting birds. Further down the gorge the path lines up with the stream, which is lined with bamboos that you can actually hear creak as they grow. It's brilliant. I managed to get a few nature shots, so take a keek.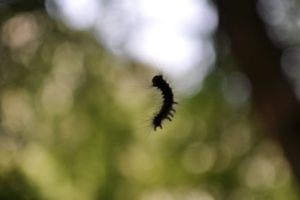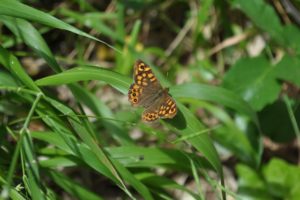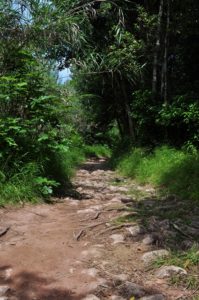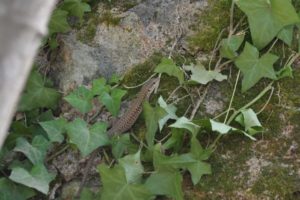 Mr M!
INFO: The flat is available to hire: http://www.holiday-rentals.co.uk/p430596
Comments
comments