Last year I went along to the first Cornucopia event at Leeds' Corn Exchange (post found here), and last weekend I made a return for it's third event.
Whilst there were returning producers, there were also some new and exciting ones too, and overall there is a varied selection of food to give you a bit of everything. My two favourite stalls were the Pumpkin Oil stand and Yorkshire Chorizo's.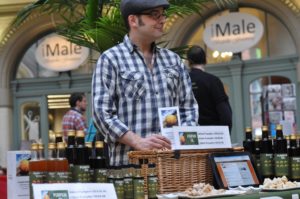 Pumpkin Oil? All a bit Harry Potter I thought?! Not at all. It's produced in Slovenia and is fairly new to the UK but becoming increasingly well known by the day. This oil has a low smoking point so is used more for dressing than cooking with. It has a nutty flavour but is also quite light, and doesn't coat your mouth as some stronger olive oils can. It's also incredibly good for you so well worth a try. Take a look at their web site here.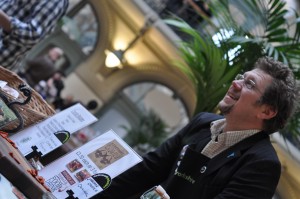 I'd seen Chris Wildman, producer of Yorkshire Chorizo, on Twitter and have read many great things about his food but had yet to try it. I bought one of the original chorizos, but there is also the spicier Picante Chorizo for those who like it with a bit of a kick. It still has a delicious rounded smokey flavour, but with a nice spicy warmth at the back of your throat at the end, which doesn't overpower. Chorizo is such a versatile ingredient, and even a little bit of it can add buckets of flavour to dishes, so it's well worth investing in some to have in the fridge. I recently made Nigel Slater's chorizo stew, which was a big hit.
Chris Wildman was also selling other cuts of meat from his farm, and the lamb pancetta caught my eye immediately. Lamb bacon?! WHAT. Apparently, it isn't used as we use the pork variety… No lamb bacon sandwiches here I'm afraid! But it does add a lot of flavour to dishes and is something that the Italians use quite a lot. It's a totally new ingredient to me though so I'm going to look into some recipes and follow up with further posts.
Another great stall was one selling forced rhubarb. It was fantastic to be able to buy some that was grown just down the road in East Ardsley, and harvested the day before the event. I got myself a nice bundle of it, and also purchased some black pepper Wensleydale cheese from Lacey's Cheese, which Mr M put together into this delicious after dinner treat: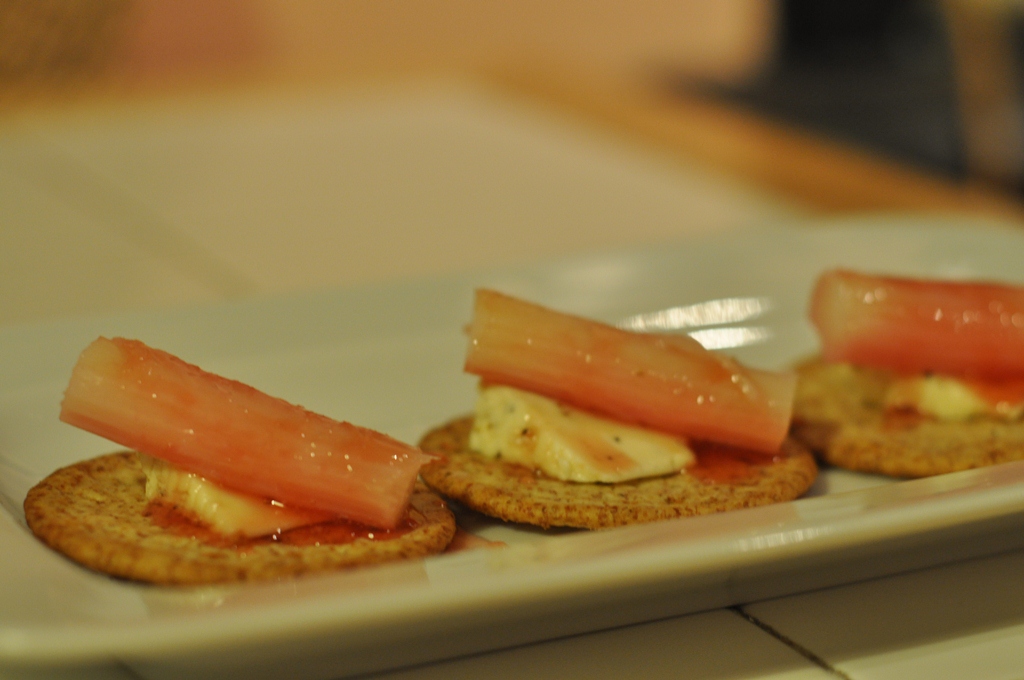 The best thing about these events is not only the food, but the producers. They're so friendly and willing to chat, and are generally the type of folk that you'd love to spend the afternoon with down the pub! Thanks for a great event.
Comments
comments