A few months ago Little Italy opened its doors on Station Road in Horsforth. I had been eagerly awaiting its opening as it is a stones throw from where I live and perfectly situated in between mine and my friend's house; ideal for emergency coffee and cake situations! This is both brilliant and dangerous.
Soon after its opening my friend and I met there to sample the delights on offer and it was fabulous. How could it not be? Look at these: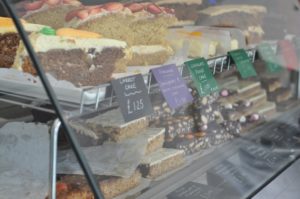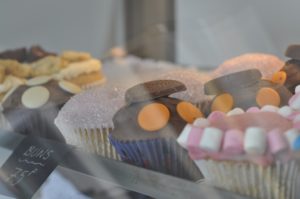 See? DANGER. Delicious danger.
The cappuccinos are the best I have had in a long time and the cakes are as fantastic as they look. Little Italy also offers lunches and I've tried a few of the paninis, which are delicious, generously sized (unlike some from the chain coffee shops) and are freshly made to order. If you eat in you also get a large portion of salad.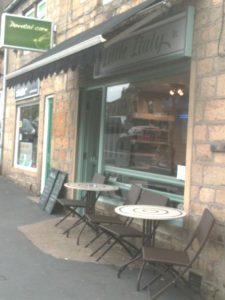 One of my favourite things about Little Italy is the staff. Always cheerful, always chatty and always ready to welcome Emilia – they were big fans of her punk hair phase. It's lovely to be able to take her somewhere where people don't shudder at the approach of A Child and these places are few and far between.
Another bonus is the outside seating, which makes you feel a little bit continental as you sit out and catch the illusive rays of sunshine, or at least pretend that you do. I only wish that there was more space inside so that I could go with more people etc. However, if that is its only fault then they're on to a winner!
I would definitely recommend a visit if you are in the area. You won't be disappointed.
Last week another dangerous thing happened. A fish and chip chop called The Cove opened up even closer to my house than Little Italy. Temptation is everywhere! It's a good chippy too, darn it.
Comments
comments