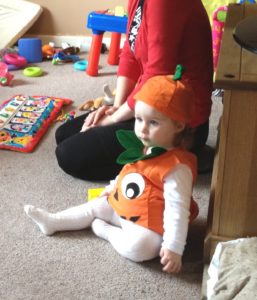 I absolutely love Halloween. It is such a fun festival, steeped in other worldly mystery and magic. Sadly, Mr M is away for the day itself this year, which is most upsetting! But a good excuse to celebrate Halloween all week long.
Last weekend, our friends The Saints came over with their little one for a Halloween feast. It was a great afternoon. The tots had to be dressed up ridiculously of course, and so a vampire and a pumpkin became perfect friends!
For our fiendish feast we made pumpkin lasagne using this recipe, but amended slightly. It was surprisingly tasty, with a good kick of paprika and a generous grating of fresh nutmeg. (It would be a great way to use up your carved pumpkins after Halloween.) Pudding was pumpkin shaped jelly with ice cream! Jelly is hilarious, ridiculous and still fun when you are grown up.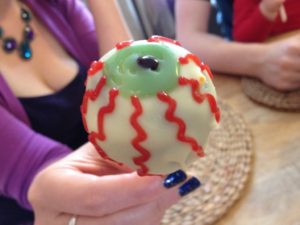 Our friend Jenny brought round some cake pops for us to decorate. Brilliant! A tasty after dinner treat and a craft activity all in one. We had much fun.
I have spent the rest of my spare minutes preparing for the hoards of trick or treaters that will come our way on Wednesday. My army of ghosts is ready to march!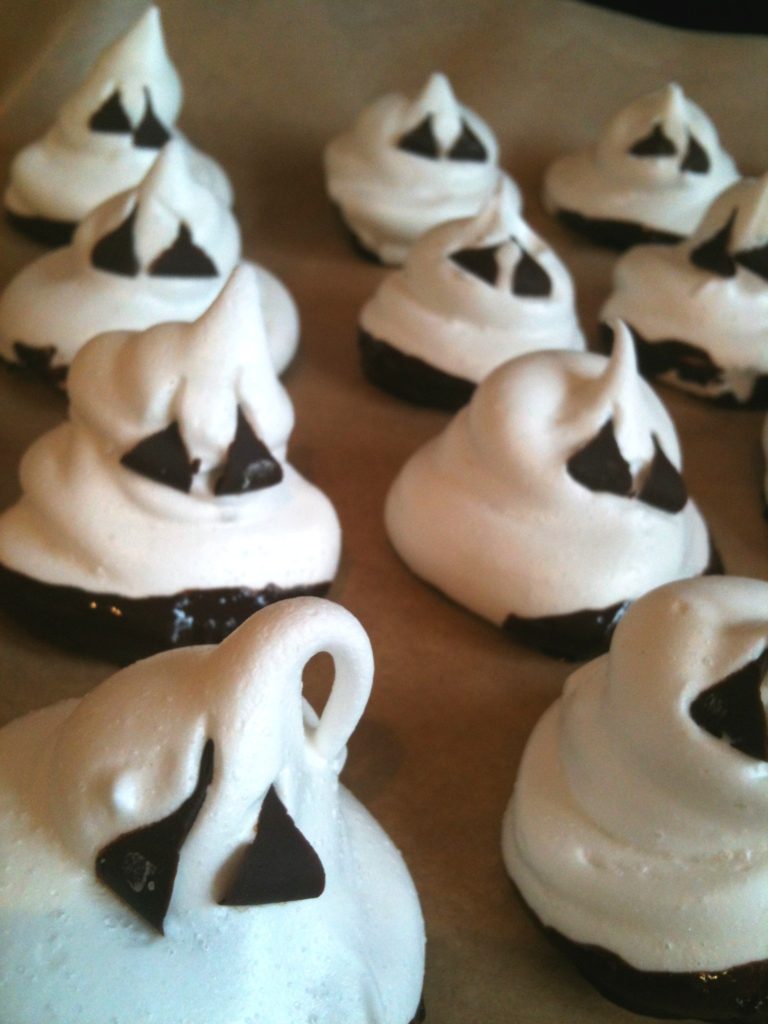 Comments
comments