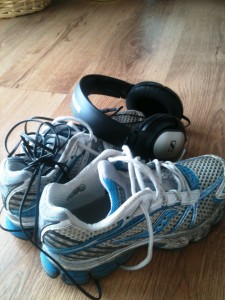 Two years ago I made the odd decision to do the Great North Run. I hated running, in fact, had never done any running as a way to keep fit before and loved mocking the defeated faces of stumbling, tortured joggers as I sailed passed in my comfy car. But I trained, and somehow completed the half marathon of hell. After having Emilia last year, I took up running again until we both had a spell of illness and a very much longer spell of sleep deprivation, after which I found it hard to find the motivation to get out there again.
Last week I was sent some Sennheiser HD201 headphones to use with my iPhone and then review. It was a good opportunity to get myself plodding the pavements once more. (Running is impossible without music.) And so I did. I got up promptly at 7am and was out within minutes, startling the day with my activity. I was out there with the songbirds of the morning catching the sun as raised itself from its slumber to give slanty, sparkling sunshine. Great!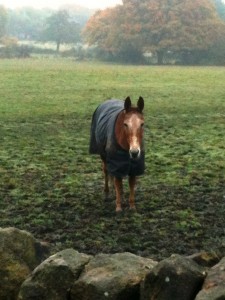 No. It was hideous. The air was frozen… My limbs still asleep. Plod, plod, defeated face… I think part of my mistake was that I was listening to Cat Power. As brilliant as her album is, it doesn't exactly get you fired up and ready to bolt into the world. The other part of my mistake was that IT WAS SEVEN AM. And so the other day I tried again. This time at a sensible afternoon hour and with No Doubt injected into my ears. Much better! I set off with Just a Girl, which reminded me of all that teenage anger and frustration – that'll get the pegs moving!
The headphones are very good. I'm no tech head, but they did the job for what I need. They are over the head ones, which I thought might not be all that great for running but they are actually really secure.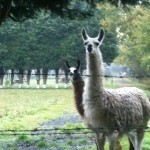 The sound is clear and strong, and the bass really deep. They block out a lot of outside sound too. The one thing that niggles is the incredibly long cable. I've had to tie it all together to ram into my pocket, so it's a bit annoying, but great if you want to edit things with them and move about, or sit away from the screen etc.
So, we'll see if they can keep me out there trotting along through the long, cold, winter…. Hmmmm.
Comments
comments