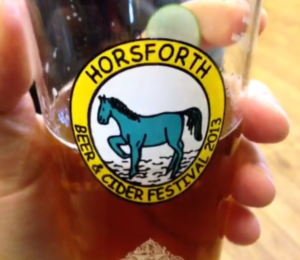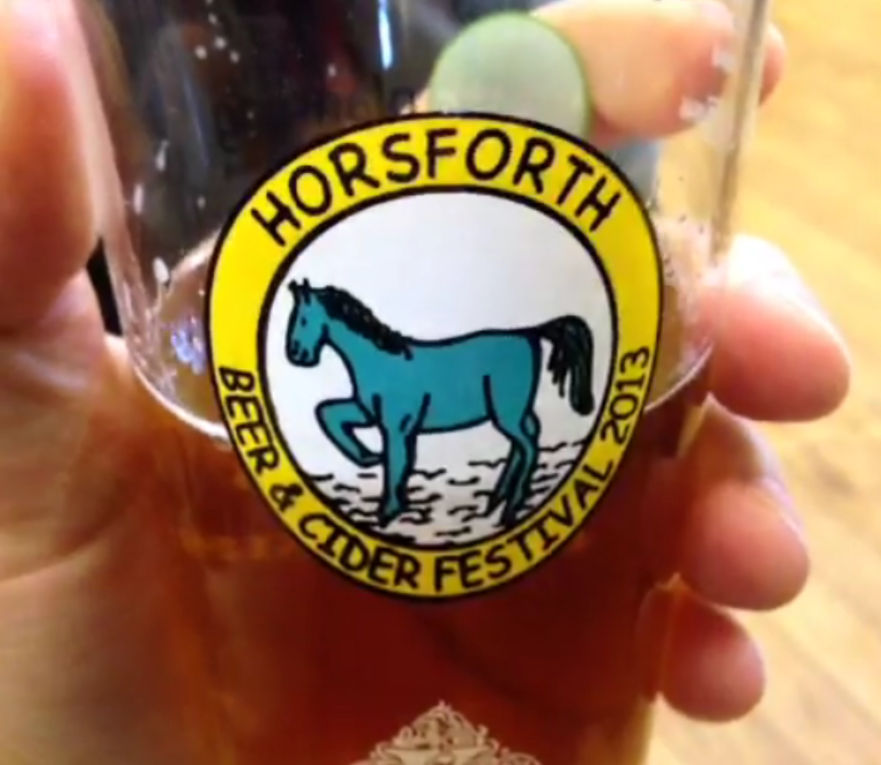 Last weekend saw the fifth edition of the Horsforth Beer and Cider Festival. Hosted at St Margaret's Church Hall, the event was incredibly popular, and all funds raised are going towards carrying out repairs to the church.
We arrived with tot in tow, a little nervous as to how she'd cope, and in fact, how the other revelers would cope with her. Emilia had a great time though, and was made to feel welcome. It's great that families are catered for at events like this.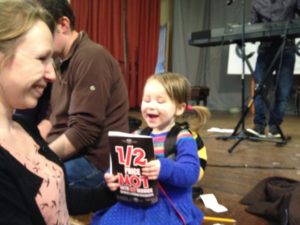 There was an impressive selection of beers and ciders available, and we sampled a good few of them. Mr M brought me back a surprise cider, and the surprise of it was how incredibly salty it was? I couldn't actually finish it, (which says a lot). Everything else though, was delicious. I particularly enjoyed the Verbia Pale Ale by Wharfebank Brewery, which was light, refreshing and fruity. The Port of Glastonbury SV Cider was also delicious, but many others enjoyed the Cherry Perry, (perhaps because it was 7.3%?!).
I loved the live music too. All the performers were brilliant, but James Wood was particularly good, even when Emilia tried to storm the stage! He was very obliging, and even dedicated a song to her. This put him high in my estimation, as did the fact that he finished off his set with Life on Mars. Brilliant! I absolutely love this song, which is proven by the fact that my friend made a masterpiece of a cake inspired by it for my 30th birthday. There is even a video of it, take a look: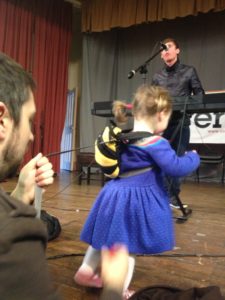 Back to the festival… it was manned entirely by volunteers who were all very jolly and helpful, even when I was being super fussy by trying 4 ciders before choosing one! (That could have been a tactic of mine, but I promise it wasn't, though it might explain how fuzzy my head got…?)
It's just a shame this event only runs once a year! More please 🙂
Comments
comments