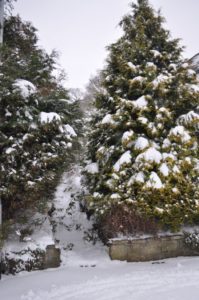 This morning I woke up to a beautiful winter wonderland. I know everyone is fed up of the wintry weather, but on a weekend when you don't have much to do, being snowed in is kind of cosy. Even in March.
So, I have been curled up with a blanket, and my polka dot tot (chicken pox, poor pet), supping mug after mug of tea. All was well, but there was a disastrous lack of cake… I have taken to always having cake in the house. I like to pretend it's for Emilia – she provides an excellent excuse for cake baking – but essentially, it's for me!
I created my very own cupcake recipe this morning. I am never normally so bold when it comes to baking, as it's more of an exact science than the relaxed art of cooking… But we had leftover blueberries, so in they went with some lemon rind, and the result was delicious.
I suppose they're like muffins? Muffins are really cake though, aren't they? I think people just like to call them something else so they don't feel so guilty about having cake for breakfast…! I have no such qualms.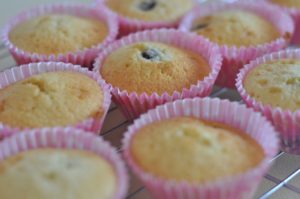 My Very Own Lemon and Blueberry Cupcake Recipe:
100g butter
100g sugar
100g self raising flour
Cup of blueberries
Rind of one lemon
Bake for approx 15 minutes at 180(160 fan).
Comments
comments