I received a beautiful hand-stamped invitation from Yorkshire Tea asking me to join its team on an adventure aboard the Orient Express. There was no way that I was turning down such a treat – when else would I ever get to go on such a train? Besides, Yorkshire Tea has always been my favourite and there is nothing as comforting, or as refreshing as a good cuppa.
I headed down to London on a beautifully sunny day and met my best friend, Gabby, to begin our magical mystery ride. Arriving at Victoria station, there were hoards of well dressed, jolly travellers waiting, as well as ladies dressed as tea pots and tables. Obviously.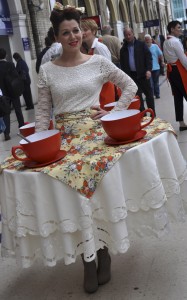 The brass band played out triumphantly, which created a truly British party atmosphere, and after a refreshing cup of tea and of course some queuing (we are Brits after all), we boarded the most stunning train I have ever seen.
Every inch of the Orient Express has such intricate attention and detail to it. It's of another time; a much more sophisticated and elegant time. We boarded the carriage Minerva and were greeted with beautifully decorated tables holding an exquisite afternoon tea, served with champagne. We settled ourselves in our plush armchairs, and soaked up the atmosphere.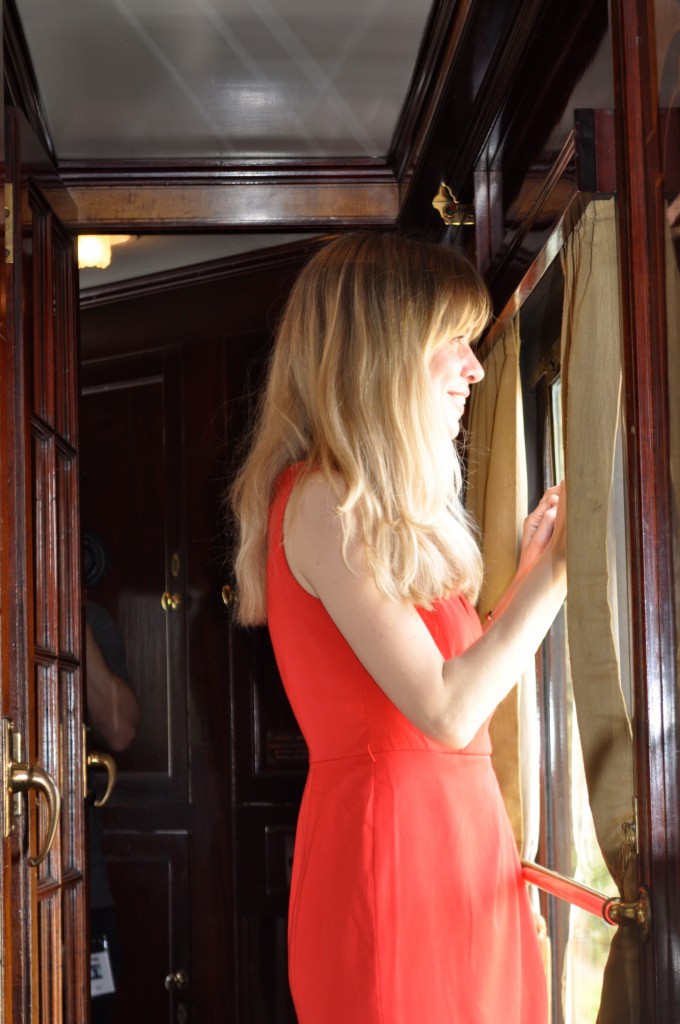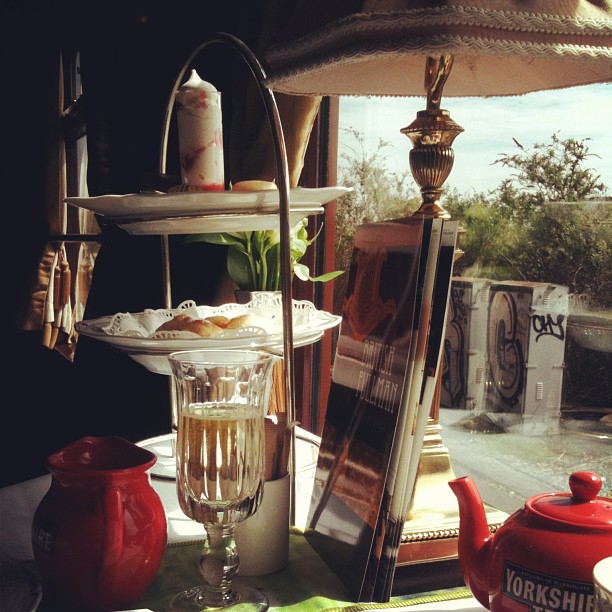 On our journey we met some fantastic co-travellers, making the afternoon filled with laughter and silliness. It was a real celebration. Everyone was so happy to be there and the Yorkshire Tea team was genuinely friendly and happy to share their adventure with us.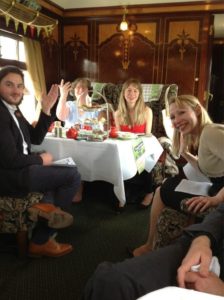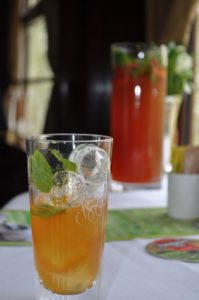 After eating our fill of delicate, flavour filled sandwiches as well as scones, macaroons and tarts, we were brought a tea cocktail.
A TEA COCKTAIL.
This is a revelation. Tea and alcohol? Two of my most favourite things in one glass! It's called The Tea Cup and lucky residents of Leeds can try it at Jake's Bar. The recipe is similar to Pimms, and is just as refreshing, and sneakily more powerful than it tastes. Our laughs got increasingly louder and our puns more excruciating as we whiled away the best afternoon along to the gentle choo-chooing of the most exquisite train.
Thank you to Yorkshire Tea for a once in a lifetime adventure upon the spectacular and historical Orient Express.
Comments
comments