Mr M and I always go to Leeds Kirkgate Markets when we're in the city centre, but I am going to try and make it a weekly event. It's such a vibrant, bustling and exciting place with so much to discover. There are goodies hidden like treasure within the labyrinth of the markets, just waiting to be discovered. Not only that, but you can also save loads of money too.
Here are just a couple of examples:
Peppers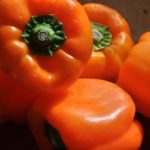 Leeds Kirkgate Market:50p for 5 large peppers
Morrisons: £1.79 for 4 smallish peppers
Cherry Tomatoes
Leeds Kirkgate Market: 50p for an enormous bag weighing 800g.
Tesco: £1 for 300g.
The prices at the markets change with the season and produce availability etc., which is as it should be. Follow the seasons = get the best fruit and veg.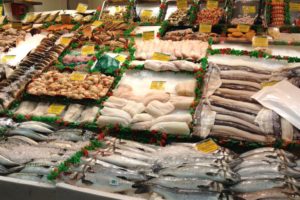 It's not only the fruit and veg that's fantastic though. For example, there's an amazing section of the market lined and packed with fishmongers. The stalls are bursting with gleaming fish, and it's the best and freshest fish you'll find in Leeds. There are so many ocean jewels to be found here; crabs, lobsters, tuna, salmon, mackerel, mussels, haddock, tiny prawns and tiger prawns… Mr M went and found a boatload of goodies (including scallops – my absolute favourite), to create the delicious dish below. I'm not sharing the recipe though as I'm still hoping he'll enter Mastershout, and this creation could be his winner!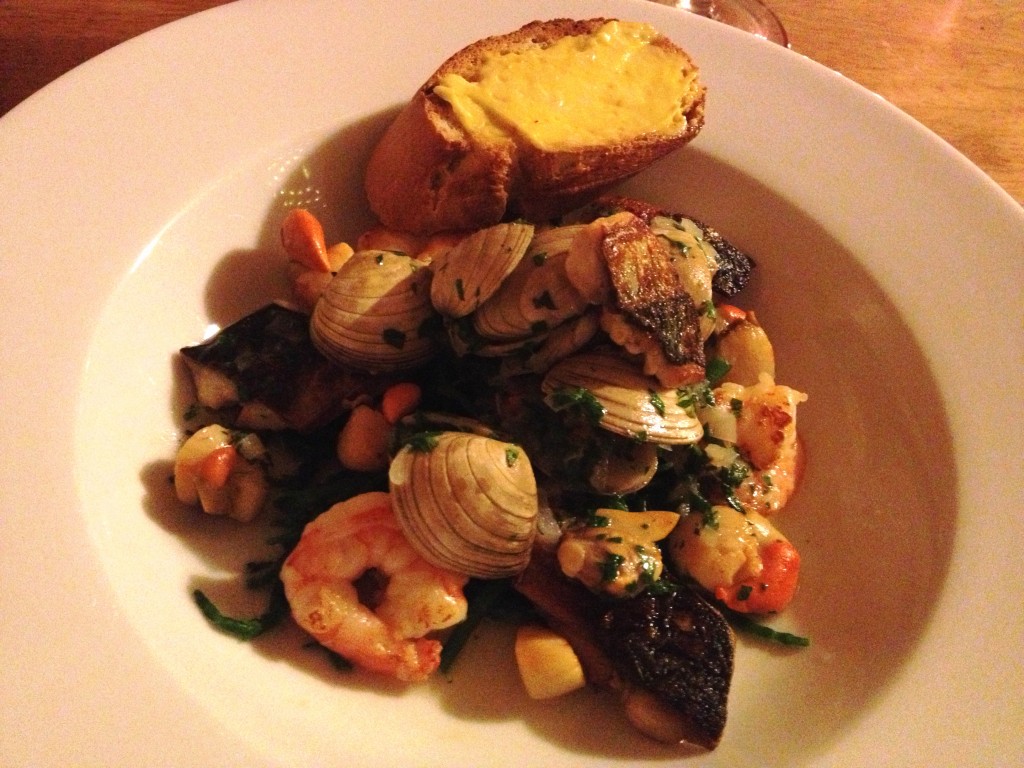 In case you missed it last time, here's my post on the fantastic Cafe Moor, which is a brilliant street food stall that recently opened in the markets.
I'll be bringing you more finds from the Leeds Kirkgate Markets as I discover them…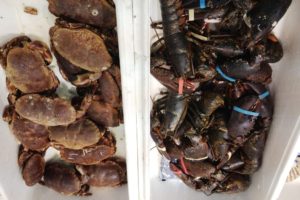 Comments
comments