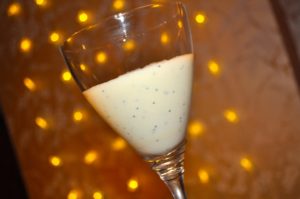 I have always wanted to try making a mousse, but never quite got around to doing it. People whip them up on Mastershout all the time, and they look delicious, indulgent but light, which is my kind of dessert.
Millies, a local food store in Leeds, gave me a perfect opportunity to try it. The owners asked for local bloggers to try some of their new products. CHOCOLATE products. It took me about a nanosecond to raise my hand.
I collected three varieties of Seed and Bean chocolate to try. (Seed and Bean chocolate is proper chocolate. It's Fairtrade, it's organic; it's the real deal.) The first of which, is Lemon and Poppy Seeds Creamy White Chocolate – ideal flavours for mousse making.
The process was surprisingly simple and the result, delicious! It created a light, refreshing mousse, zinging with lemon but not too sweet, and balanced by the savoury poppy seeds texture and flavour. The chocolate itself is high quality, perfect for dessert making, but perhaps a bit too strong in flavour for me to eat on its own.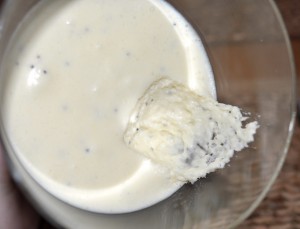 Lemon and Poppy Seeds White Chocolate Mousse Recipe
Serves 2
85g bar of Lemon and Poppy Seeds Creamy White Chocolate
40ml milk
110ml double cream
1 egg white
Small squeeze of lemon
Melt the chocolate and stir in the milk. Set aside.
Whip the egg white and a small squeeze of lemon juice until it forms stiff peaks, then gently fold into the chocolate mixture.
Whip the cream until it forms soft peaks and gently fold into the mixture.
Pour into serving glasses and chill for two hours.
I have two other chocolate varieties to try, so will have more recipes coming soon… If you want to try making this mousse, you can buy the chocolate, as well as other treats, from Millies; http://shop.milliesleeds.co.uk/collections/fine-food-hampers
Comments
comments