Horsforth Farmers Market is one of the newest markets in Leeds, starting only last autumn. It's such a treat to have a market right on my doorstep, bringing me the best of local produce.
Tot and I always turn up early, which I'd recommend as this market gets busy. Something that's extra fun about it is that the organisers provide live music. This month they had Blues bands playing, though we were so early, and they were a little late, that unfortunately we missed them. However, it was quite comical watching them wrestling with the gazebo cover in the windy weather as they set up.
Swillington Organic Farm is a regular stall holder and they always have fabulous, high quality meat for sale. The price matches this quality, as you would expect, but if you find it a bit of a struggle there are cheaper cuts on offer. For example, they supply pig cheeks and ribs, which is what I invested in this time. Comparing these to the same cuts you find at Morrisons, there's just no contest; Swillington wins hands down. At a glance you can see how much healthier the meat is, and the difference in size is astounding.
Thistlemist Farm is another regular trader, and this month I bought their Haggis, Neeps and Tatties soup, which is brilliant. Earthy, rich and spiced with pepper, it's a robust, warming delight.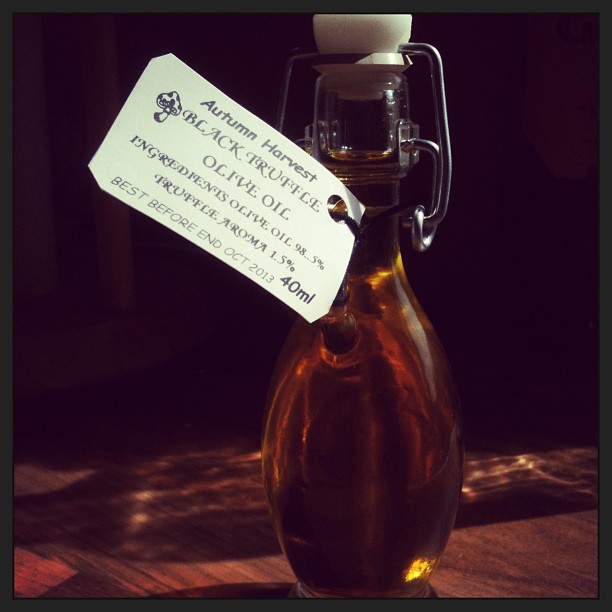 You can find some interesting and slightly different items at Horsforth Farmers Market too. There is a whole stall JUST for mushrooms with an amazing array of delicate, perfectly fresh beauties. I bought some truffle oil there, which is an ingredient that can elevate dishes to a whole new level. I've never used it before, and it is very strong, so I'm going to try it sparingly on homemade pig cheek ravioli…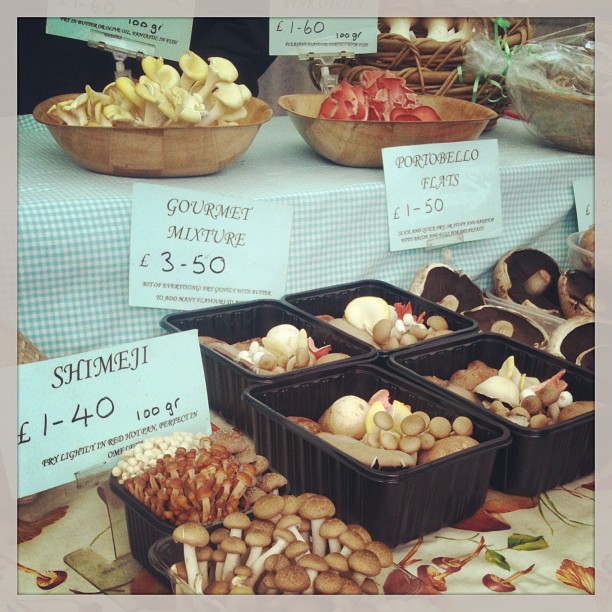 I can never pass the Salt's Deli stall without picking something up; everything just looks so EDIBLE. Lemon tarts, chorizo parcels, risotto balls, roast veg bruschetta… the list goes on.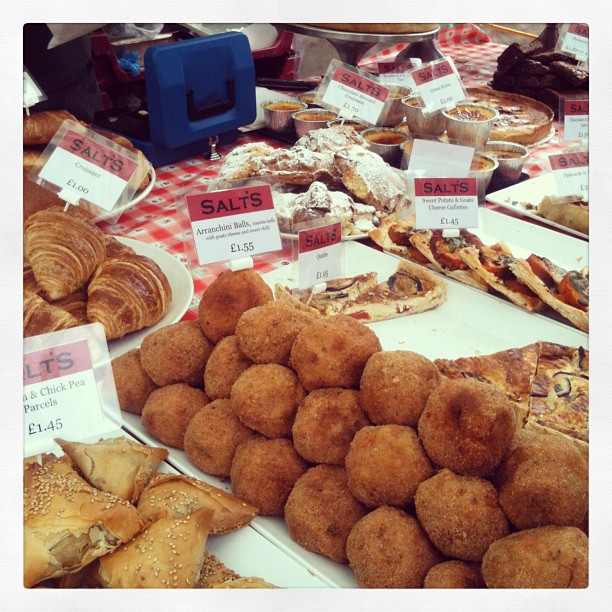 If you're local to Horsforth, you shouldn't miss this market. It's on the first Saturday of every month so spoil yourself and come to forage some delicious treats and support local producers.
Comments
comments