I was asked to try out the new menu at The Living Room in Leeds, so I donned my Mastershout game face and went along with a friend to chow down.
The Living Room has a classic, clean facade and upon entering, you can see the piano and wooden furniture, lit by candles and soft lighting, giving a rather sophisticated yet relaxed atmosphere.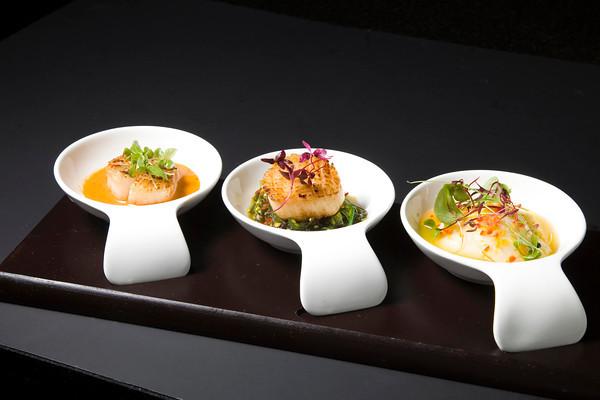 We started with a selection of grazers, so called as you can order them as starters, or have more of a tapas style meal, by ordering a few to share. My eye is always drawn to the scallops and these were served as a trio. The first beautiful plump scallop was perfectly cooked, and sitting in a luscious Thai bisque, with the flavours of the sea and a hint of sweet spice to it. Fabulous. The second scallop sat atop a wakame, sesame and soy salad, which wasn't for me, but my friend loved it. The last was served ceviche style, swimming in a pool of overpoweringly sharp liquid and hot with chunks of chilli. The poor scallop didn't stand a chance and drowned, miserably.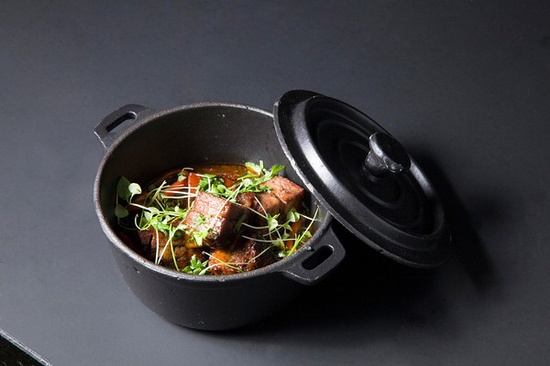 The second starter was Beef Short Rib braised with soy, mirin and Chinese pear. This was sweet, unctuous and incredibly moreish. We also tried the beef carpaccio, which wasn't as red as it should have been so looked a little sad, but was incredibly tender. It came with a parmesan emulsion that I found rich, a bit tacky in texture, and unnecessary.
For the main, we chose the Pork Block sharing platter, (because the Fishbowl, which looked incredible, had sold out). This celebration of different cuts of pork is a great way of dining, and brings in the European, relaxed and fun element of getting hands on and involved with your food. There were black pudding donuts (eat before they go cold), sticky ribs, and roast porchetta amongst other delights such as the pulled pork croquettes, which were highly spiced and a definite highlight.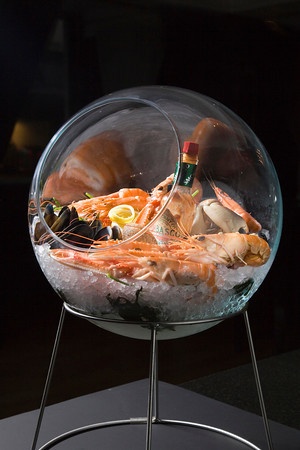 My pudding was the classic Hot Chocolate Fondant. It was cooked to perfection and served with a refreshing coconut icecream. My only quibble was that it was served in a cup that was blisteringly hot so it was not easy to get a big Gregg Wallace style spoonful.
To drink, we had a Chablis. This was initially served warm, and I'm no connoisseur but in my book this is a travesty. An easy fix, please make it(!).
We had a fabulous, fun feast at The Living Room, and the new menu brings a flavoursome splash of summer style to the restaurant. Definitely worth a try.
Comments
comments