I was invited along to a rum tasting in the very charismatic Rhum Room at MOJO Bar, in Leeds. I don't know much about rum. I like to drink it(!), but have only ever really had it in Mojitos, although I am well practised at that; Mr M and I are the star tasters in a bar in Menorca, advising which rum is best in Mojitos. More than happy to oblige…
This rum tasting evening was celebrating the rum of the month at MOJO; Chairman's Reserve, which is from St Lucia. The presenter took us through the technicalities of making rum; the processes, the ageing, and what makes the difference between rum varieties. It was very interesting, however, I was keen to get to the tasting! And so we did.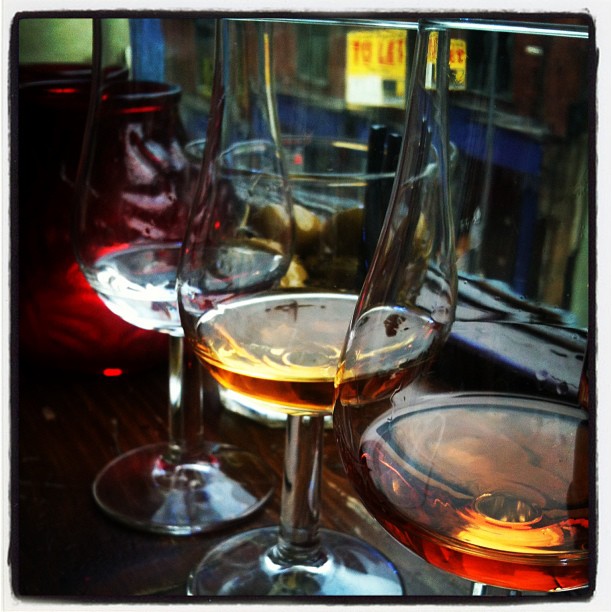 We started with a white rum. It is clean, pure, and strong, but doesn't bring much with it apart from a slight alcohol burn. Next was the Chairman's Reserve. Now this was more like it. It is warming, it has an historic and charming character, which you can taste. It has been aged for roughly 5 years in oak casks, and those years have melted into the rum beautifully. It's mellow, but strong, with a lasting finish, which I really enjoyed. The last rum of the trio was a spiced rum, and this is Christmas in a glass. It would be perfect for mulling. Spiced with cinnamon and citrus, it dances on the tongue.
If you get a chance to experience the Rhum Room at MOJO, you must. It's a snug bar that abounds with character. The back wall is crowded with portrait pictures, the bar is bursting with shining bottles of rare rums, and the atmosphere seems to quietly hold stories of the long, intoxicated evenings spent there by revellers.
Be warned though, rum is no friend to your head the next morning… ouch.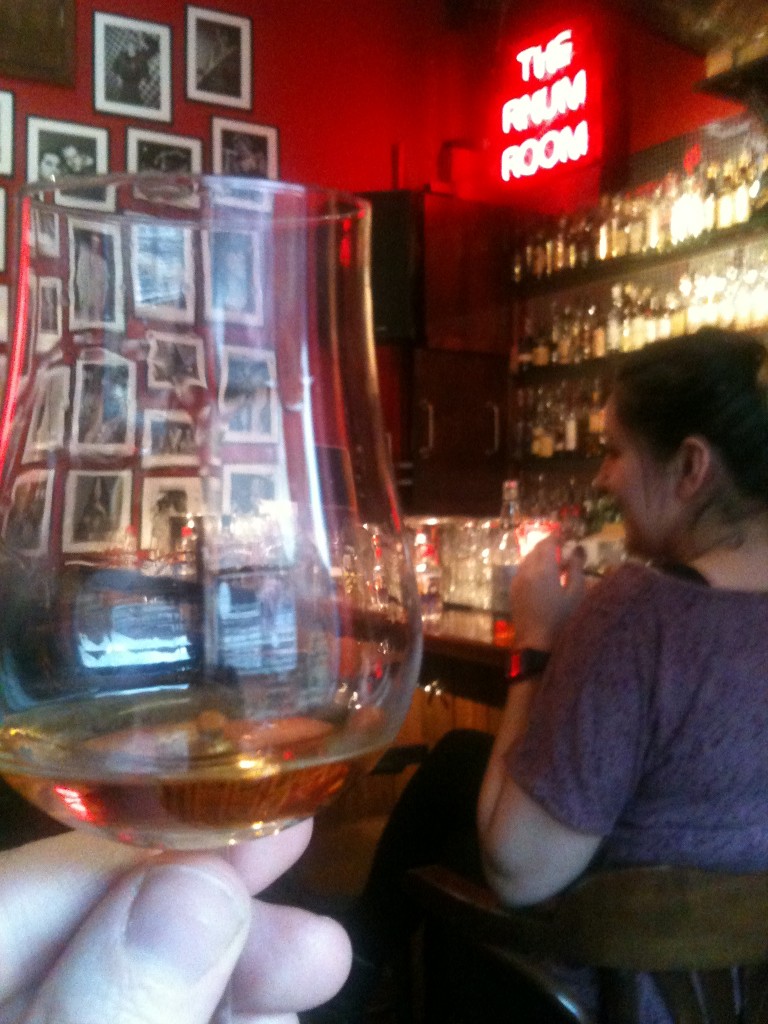 Comments
comments