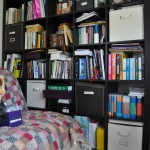 Last week we made the decision to clear out the junk shop style spare room of ours. This involved emptying this monstrosity, which was rammed with bits and pieces, boxes and piles, and years of an inability to throw things out…
We got ruthless, resulting in a car load to the charity shop and a big box to Music Magpie. However, amongst it all we found some gems, which I'm glad we hung on to. One of these is my 90s-tastic pencil case, complete with tippexed-out messages, protractor holes and graffiti, but within it were some of my fantastically 80s Crayola felt tip pens. AND THEY STILL WORK. So they have now been dutifully passed on to tot, who is making some fine additions to The Hexjibber Colouring and Activity Book (which I highly recommend for ALL AGES of humans). We discovered we had two copies of this, so Emilia now has her very own without pinching ours!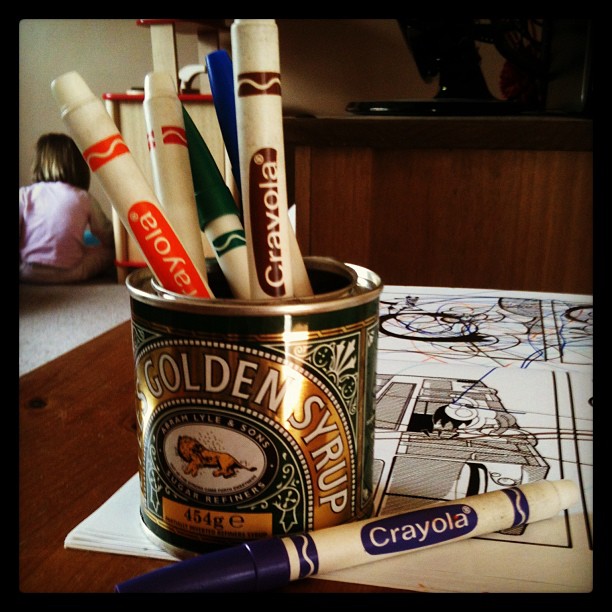 I also found this wind up nursery rhyme player… I loved this when I was little. It's a little faded, but this just adds to its charm.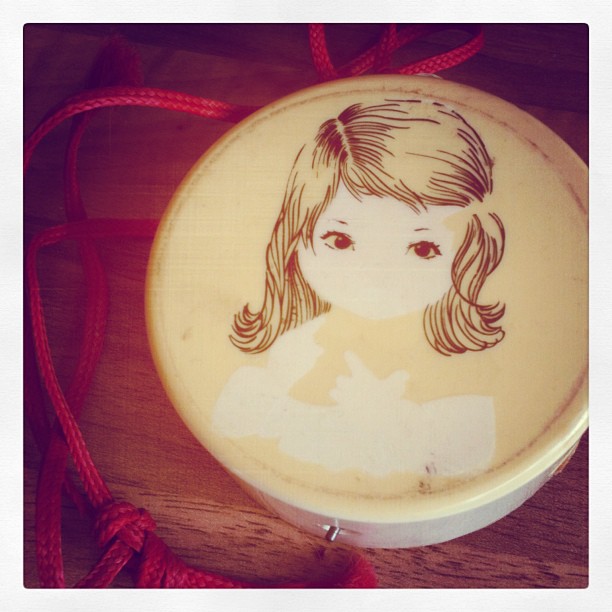 Another discovery was the much revered (!) and somewhat embarrassing poetry, which I wrote in my third year at university. We had to write within classic poetry structures, so I livened them up with some interesting and perhaps a little unusual topics, leading my tutor to think I was a little bit on the edge… My favourite of all these rambling rhymes is entitled Noodles (see – even then, I was obsessed by food). Here are a couple of sections from it (which for some reason I'm sharing?), and I dedicate them to the wonderful Gabby Meadows, my fellow noodle face:
Noodles, noodles are everywhere
Curling around the girls they fed.
They have to go, the girls declare.

…

In the kitchen, I find them there
Wriggling on walls, and in my head,
Noodles, noodles are everywhere.

They've reached outside, the neighbours stare.
It's not my fault, I've been mislead!
They have to go, the girls declare.

But when they go, they still can scare
Me in my dreams when I'm in bed,
Noodles, noodles are everywhere.
They have to go, the girls declare.
Comments
comments