Fluffy Puff Puffs sent me some samples of their gourmet marshmallows to taste and review. Fluffy Puff Puffs… The name doesn't do the trader many favours, does it? It sounds like a Cbeebies show, or a badly named cat. Anyhow, a rose by any other name …
These are not the kind of marshmallows that you put on a stick and shove in a bonfire, whilst wearing woolly jumpers. These are rather more classy. The flavours are intense, and surprisingly accurate. The Love Currant one bursts with deep, fresh blackcurrant flavour and the Lemon Punch really does punch you in the face with a sharp, zingy citrus flavour. However, they all seem to have some sort of floral flavour running through them (or on them?), which I'm not such a fan of.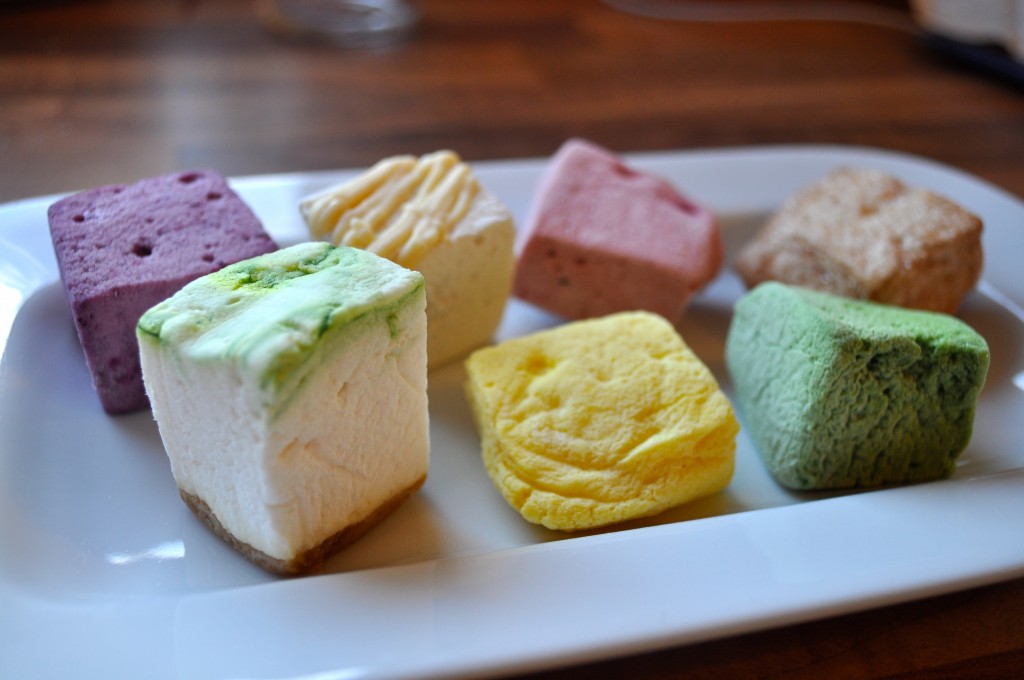 The star of the show has to be the Key Lime Ginger Pie Marshmallow. It sings with ginger, has a nice twist of zesty lime and some sweetness to balance it all out. I think the biscuit base helps it too by adding texture to the airy cloud, and giving you something to crunch on. After eating a few gourmet marshmallows it becomes a bit strange to be tasting so many flavours that don't have any texture – like Willy Wonka's 3 course meal in a stick of gum. (I haven't blown up into a giant marshmallow though. Not yet.)
To really enjoy these foamy mouthfuls, I'd suggest having them with a strong cup of coffee; Mr M and I tried 7 of them, and they got a little sweet and intense, though I think you might only be meant to have one or two at a time(!). For a wedding favour, or party treat, they'd be perfect. They are something a bit different that definitely has a wow factor.
Comments
comments