I have lived in Leeds for years, and despite numerous friends singing the praises of Salvos I had never been. I was lucky enough to be invited to a tasting session there last week, and my high expectations were more than equalled.
My favourite thing about Italian food, besides the amazing taste and simplicity of it, is the feeling that surrounds it. Italians really care for and celebrate their food. A meal isn't simply about sustenance, but family, friends and enjoying life. Each meal is an event.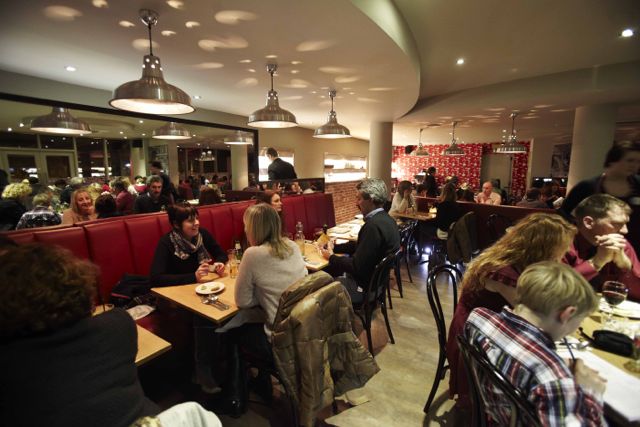 Meeting Salvos owners Gip and John, as well as other Leeds bloggers, resulted in a fabulous feast, filled with banter and laughter. The hosts were so welcoming, and we immediately felt part of the Salvos family.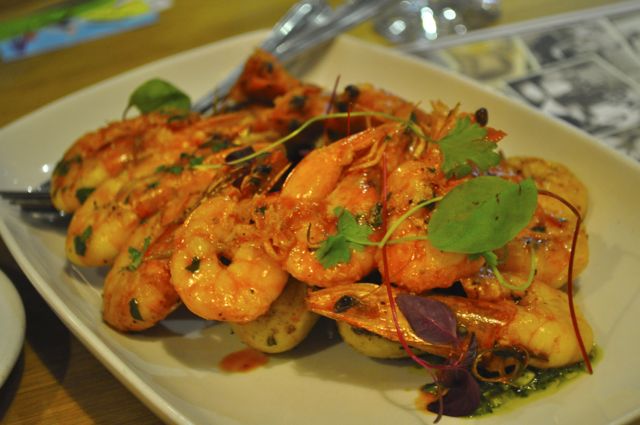 Dish after incredible dish kept arriving at our table, and I honestly couldn't find one that wasn't amazing. We ate fresh king prawns, octopus carpaccio (gets rid of the tentacle issue!), beef carpaccio with fruits (fabulous), pasta with parmesan and broad beans, braised venison, pizza, aubergine and many other dishes besides… Each one was so full of flavour, so delicately cooked, and they were balanced perfectly. So very delicious.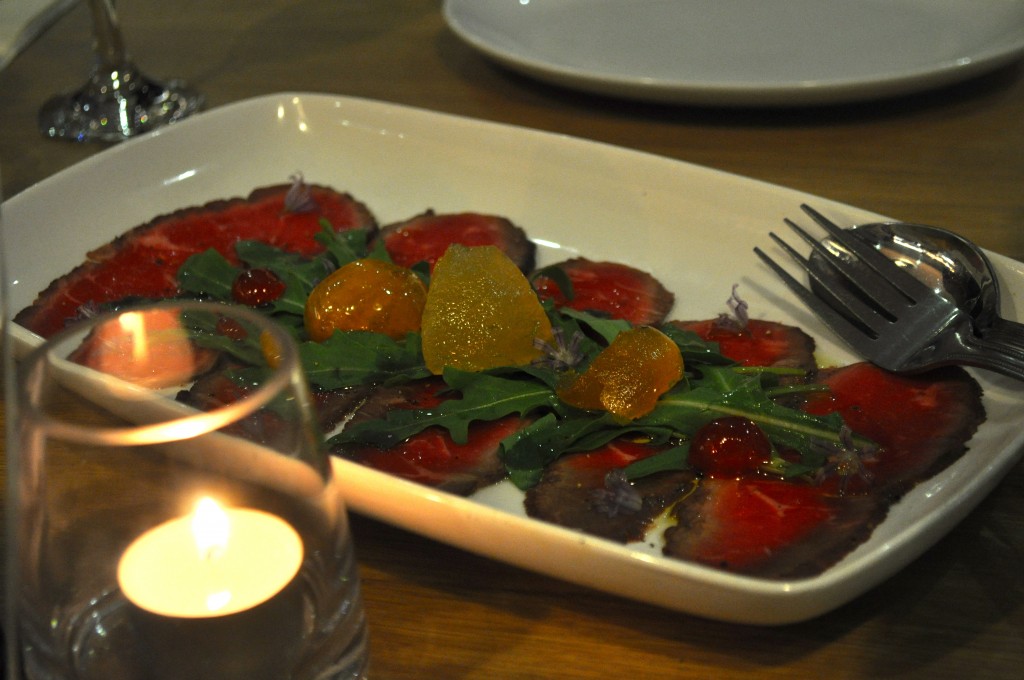 This was our dessert platter! Wowzer. The pear and chocolate cake was light and perfectly textured, and the blueberry sorbet deep with fruit and refreshing.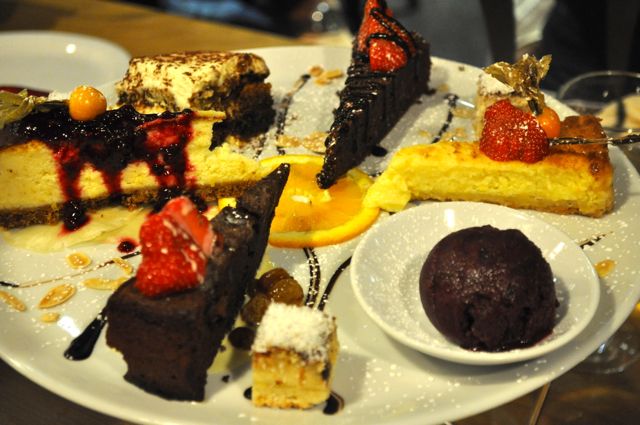 I couldn't help but grin ecstatically the whole way through; I just felt excited, and it was the best evening I've spent out in a long time.
The restaurant itself is sparkly and welcoming. It's also smart, without being reserved. There is a great buzz of chatter and laughter. Everyone is there for a good time, including the staff who clearly love their jobs. And why wouldn't they, working in such a fantastic atmosphere?
Quality ingredients are vital for these sumptuous dishes, and Salvos imports particular produce that just isn't replicated properly over here, such as flavour filled tomatoes and aubergines. Wherever possible though, they source food from local suppliers and local people, being eager to be a true part of their community. They support local businesses; fish comes from Leeds Markets and some produce from Crag House Farm (Caring for Life). However, some fruit and veg comes from local allotment holders, garden growers and foragers and is often exchanged for a coffee or food. I love this element of the restaurant.
Customers and locals return time and time again to be part of the enthusiasm and magic of the Salvos family. If you haven't been yet, don't hesitate!
Comments
comments