Mr M and I were invited to Blackhouse in Leeds, so enjoyed a rare treat of a meal out together without the youngling. Found just around the corner from the train station, Blackhouse is in a perfectly central location to meet for lunch, even on a work day.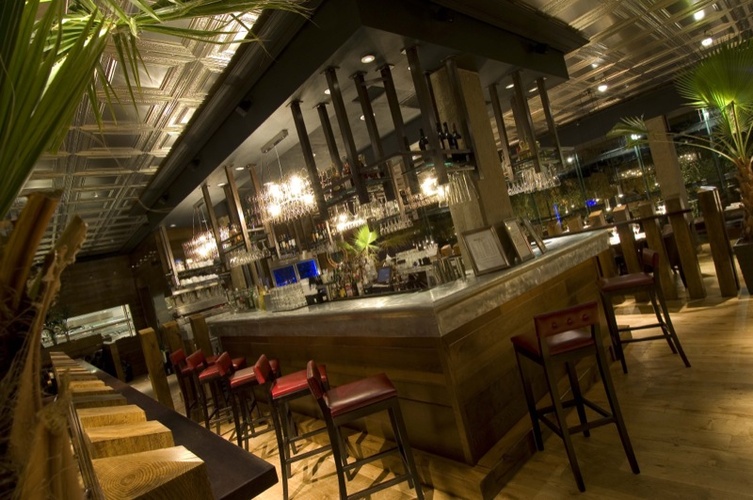 The venue is impressive, with lovely wooden features, and bamboo canes lining the back window. The atmosphere is perfect for lunch; a pleasant hubbub and the feeling that you could sit back and relax. We saw some fellow diners settle in for the afternoon with bottles of bubbly (lucky them), but if you're just out for your lunch break, mention it to the staff and they'll ensure a quick turnaround for you.
The lunch menu is great; it's affordable, simple, provides a select choice (but one that covers all you need), and also includes a free drink (glass of prosecco, house wine or a bottle of Asahi). Keeping it simple shows a restraint often ignored when putting menus together; do a few things, and do them well.
I opted for the steak sandwich (a classic), whilst Mr M went for the special of the day; a saffron, crayfish and chorizo risotto. My sandwich was incredibly satisfying. The beef was BEEFY. I don't know if they added some magic seasoning, but the steak was really deep and meaty, yet retained a delicate, soft texture. It came sliced in a sauce, and placed within a crunchy cob along with peppers and onions. Being a slight pleb, I asked for tomato ketchup to go with my chips (included in the meal), but there was a pot of gravy that I hadn't accounted for, which was once again, BEEFY. And delicious. Hence, the tomato sauce remained untouched.
Mr M's risotto was equally satisyfing. The chorizo had spiced the whole dish, the crayfish were soft and light and the whole thing was unctuous.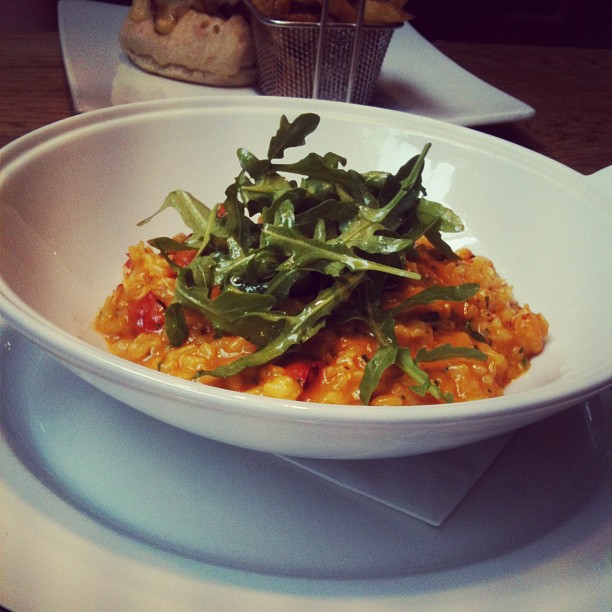 We had a fabulous lunch at Blackhouse; somewhere I had never eaten before, but certainly will again.
Comments
comments