Box Pizza recently launched a brand new takeaway product; the piadina! These are an Italian style flatbreads served up with sumptuous fillings. As an alternative to pizza, they are lighter and less calorific, which could be great for summer months.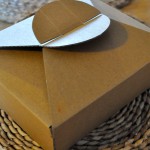 They come perfectly packaged in neat boxes and are served with salad leaves, so are welcoming to the eye as you open them. They're bigger than I'd assumed and more filling that you might think. I had lunch-meal-deal style wraps in mind, but these are something altogether different. The flatbread is incredibly satisfying. The dough is soft, fresh and almost sweet; just as delicious as Box Pizza's pizza dough. So far, so good.
There are 4 fillings to choose from on the menu. The pepperoni was my favourite and was the best balanced of the bunch. The pepperoni was flavoursome and rich, which worked well with the sweet, roasted peppers. Delicious. Next I tried the Caribbean Chicken option, marked on the menu with a big red H, which should come as a warning as mine was super spicy HOT! I'm not great with hot spices, admittedly, but I struggled to get through much of this one before reaching for a glass of milk.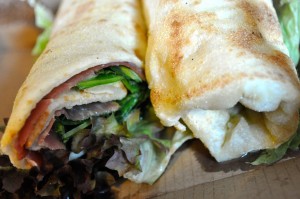 The parma piadina is a classic Italian flavour combination; parma ham, baby mozzarella, rocket and basil pesto. Gorgeous, and very summery. The last option is the vegetarian one, served Greek style; feta, black olives and sun-dried tomatoes. The feta was great quality, and though not my personal favourite, it was a tasty combination.
I think all of the wraps could benefit from one of Box Pizza's dips, so have a peek at those when you're ordering.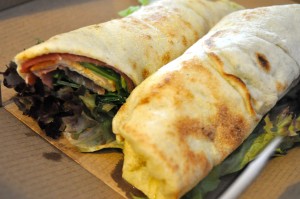 If you want a takeaway with a bit less guilt attached, give these piadinas a try. They're very tasty, and are reasonably priced at £3.95 each, so you can't go far wrong.
Comments
comments