My blog is going European (temporarily). We flew off to Menorca again this summer, and it was incredible… It's such a stunning island; sun, sea, food, gorgeous scenery, space, vibrant flowers and plants, and absolutely no boring tasks to complete.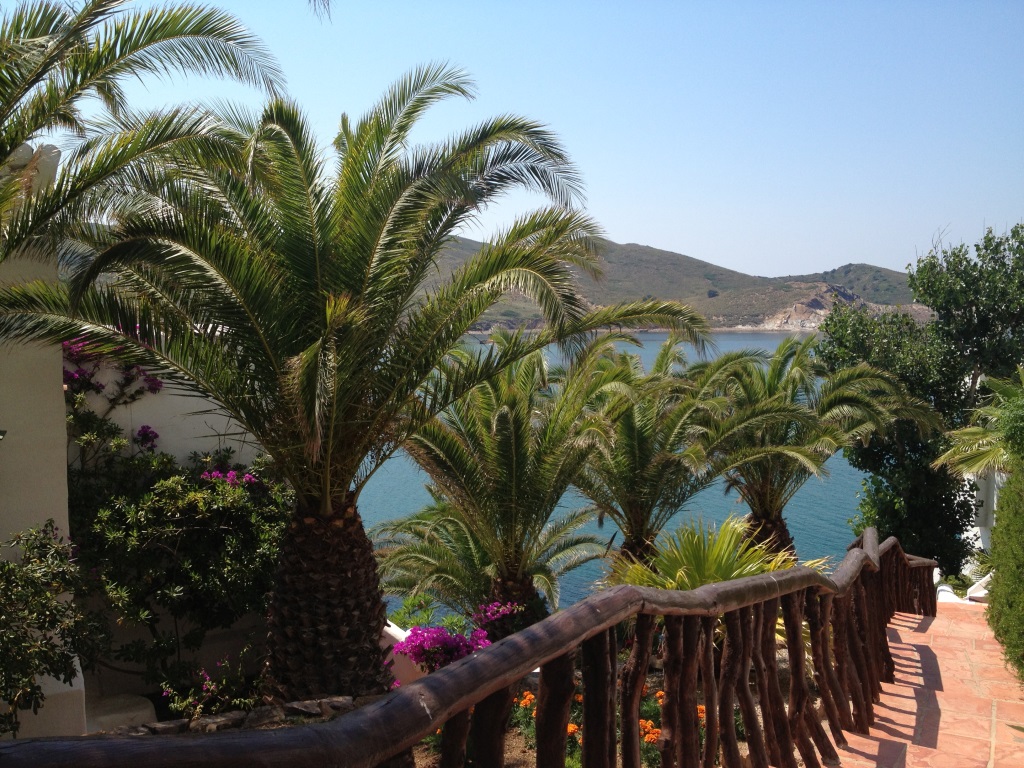 The flat looks out to the bay (Platges de Fornells), and we keep the patio doors open wide to always get the sea air in, so it's like being outside even when inside. The beach is just at the bottom of the hill, so it's easy to trot down for a dip, and there are local shops selling fresh bread and croissants for breakfast every day. Such a perfect way of life.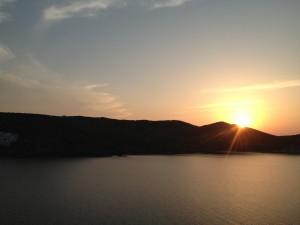 I had many plans to explore places we hadn't been to before this year, but, as always, you just can't beat doing not very much at all…
After our first week, my best friend, Gabby, came out and was the perfect holiday companion. Emilia, quite rightly, tried to pinch Gabby as her very own best friend! She also rifled through her room, nicked her purse and dragged lots of sand into her bed, (sorry Gabby).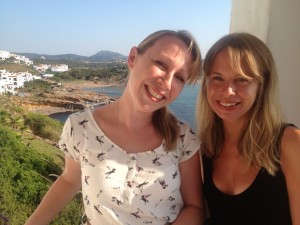 Our days were filled with important questions, such as what will we eat next? And what time is gin o'clock? Menorca has its very own gin, called Xoriguer Gin (or 'local gin' when you're out), which we always make the most of. It's mellow, almost fruity and more rounded than other gins. To me, it tastes of summer (probably by association). I heard a cockney geezer at a bar being asked if he'd like to try the local gin, and he just barked "GAWDINS" in response… Somewhat depressing, but more fool him.
In Mahon (the capital of Menorca), whilst waiting for our glass bottomed boat adventure, we went for a walk along the harbour and stumbled upon the 18th-century Xoriguer Gin Distillery. It's a beautiful cavernous room, packed with gin and gin accessories. There are many flavoured tipples to sample and the enthusiastic man serving tried to make us have as many as possible! Sadly I was driving, so it was just a few tentative sips for me…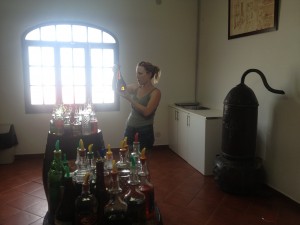 After our gin sampling went on the glass bottomed yellow catamaran, which was great. It has viewing windows in the room at the bottom of the boat so you can see the fish and wildlife below sea level. Emilia loved it; racing around, being king of the world at the front of the boat and most importantly, eating icecream.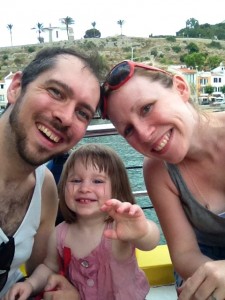 Our Mahon adventure was about as energetic as our holiday got. Aside from that, we played on the beach, swam, lounged on the balcony, read books, talked, drank gin and went out for lots and lots of fresh fish (more on this soon…). Our pace of life slowed, our heads emptied, and we just enjoyed life and each other's company in idillic surroundings for two blissful weeks…
Comments
comments