Bar 166 & Bistro is just at the top of Town St in Horsforth, Leeds. It's a popular venue for Friday and Saturday night drinks, and despite living in Horsforth for a few years, I had kind of forgotten that it does food too. I shouldn't have, because it's Good Food.
Mr M, tot and I went there on Sunday at 2.30pm. This is kind of late for lunch, but with a tot who naps at 12pm there wasn't really much of a choice, and besides, it worked out brilliantly. We missed the lunchtime rush, and had live acoustic music coming through from the bar. It was lovely to while away a couple of hours eating, drinking and relaxing…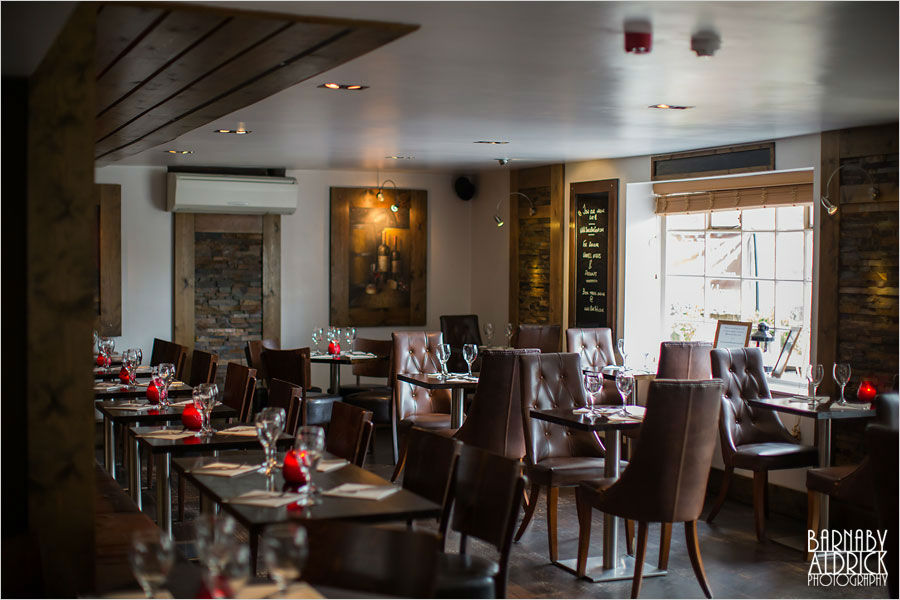 The lunchtime menu has a great selection; burgers, the classics such as fish and chips, some pasta dishes etc. – it gives you a good range without being miles long. However, neither Sean or I could pass up the full Sunday roast option, and I'm so glad we didn't! LOOK: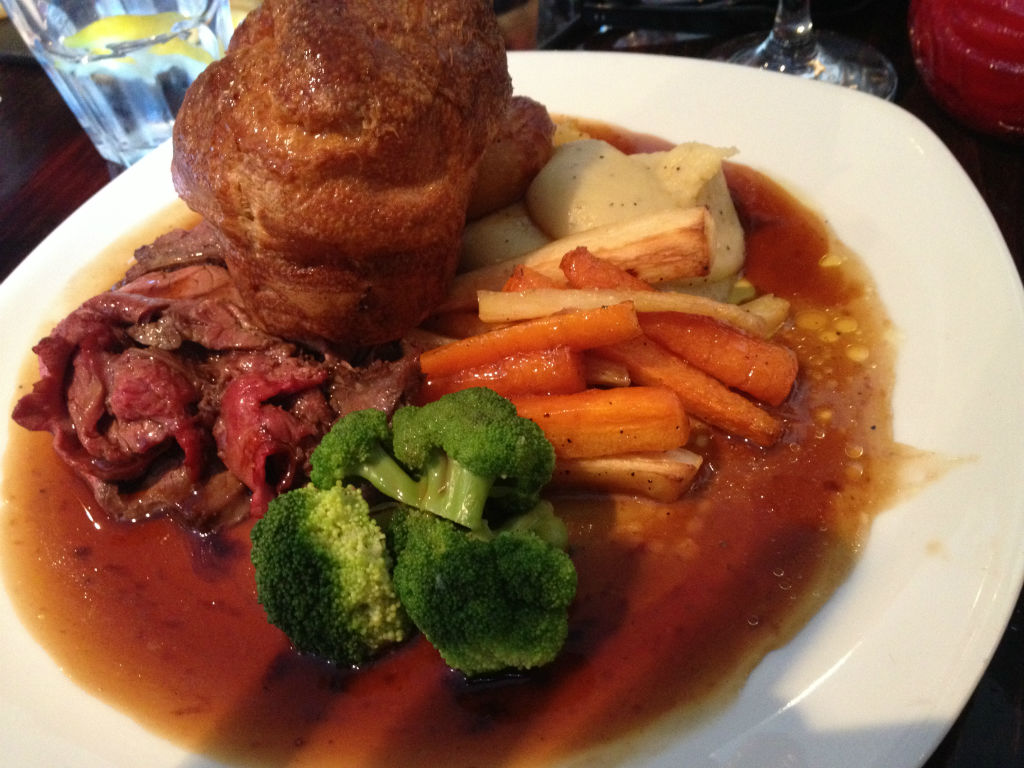 The plate arrived piled high and complete with a huge Yorkshire Pud atop the centre; perfect. The portion was incredibly generous, without being overwhelming. We were asked how we wanted our beef and both opted for medium rare, which is just how it arrived. I haven't been out for a roast in a while, but I don't think I've ever been asked that before? It made all the difference though. The rest of the meal was perfect; mash, crunchy roast potatoes, healthily steamed and lightly cooked broccoli, glazed parsnips and carrots.. and it was all swimming in a rich, sumptuous gravy… We couldn't fault it.
Bar 166 & Bistro uses high quality and local produce where possible. The beef for the roast came from R&J Yorkshire's Finest, in the Yorkshire Dales, and it was amazing.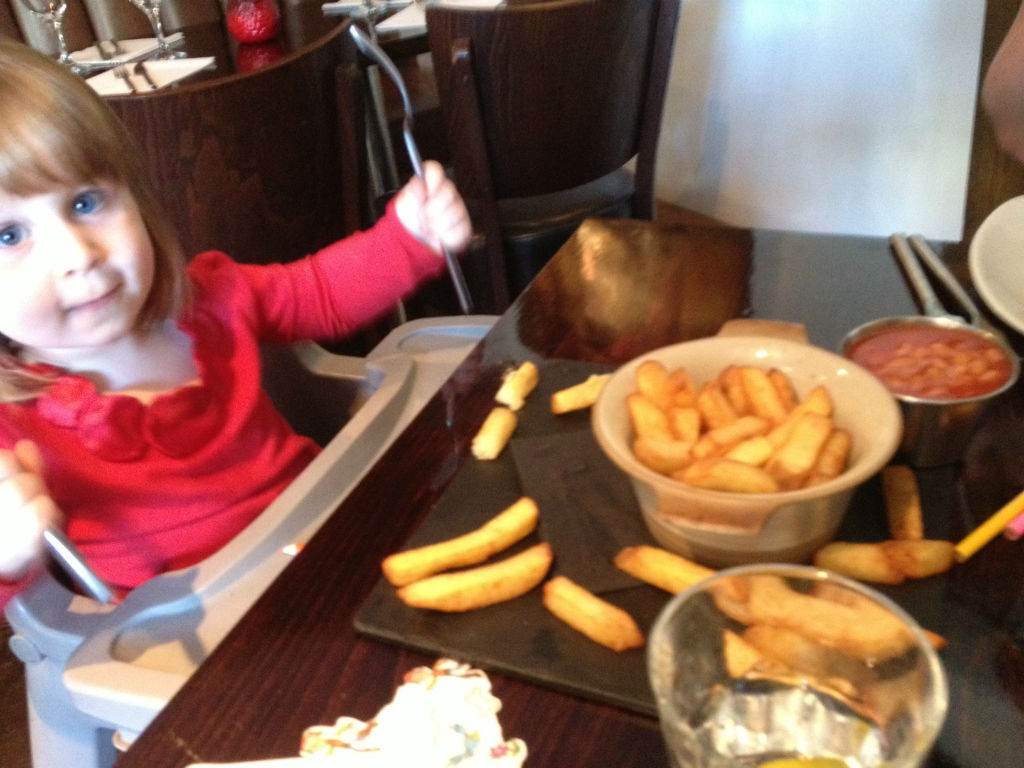 Kids
One of the reasons I hadn't been to Bar 166 & Bistro in a while was because I wasn't sure how kid friendly it would be. I shouldn't have worried though. The staff members were great, and even provided a generous activity pack for tot just as she was getting restless. Not only that, but the kids menu was fantastic. For £4.95 (or, with 2 paying adults, one kid eats FREE!) they get a main item, such as burger or fish fingers, and can match it with another two items. We went for beans and chips for Emilia, which she devoured with gusto. They also get ice-cream for pud. 

Emilia had a fabulous afternoon; she danced to the live music, played with her activity pack and then ran a little wildly around the bistro, squealing… Perfect.
Comments
comments