At the bottom of Leeds Trinity, tucked down in a corner just off Boar Lane, is The Botanist. People have been singing its praises far and wide, so there was a lot for it to live up to on my visit with my buddy, Laura.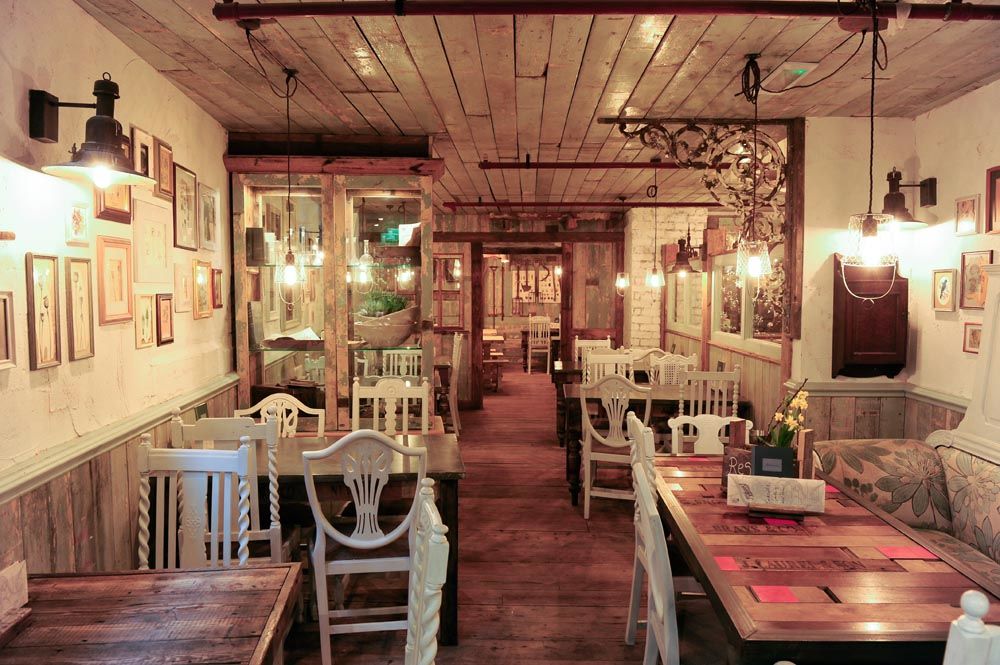 The look of the venue is gorgeous, welcoming and relaxed. It's shabby chic, with wooden tables, and gentle lighting creating an informal but very on trend space. It's kind of like a garden shed in parts, but oh so very cool.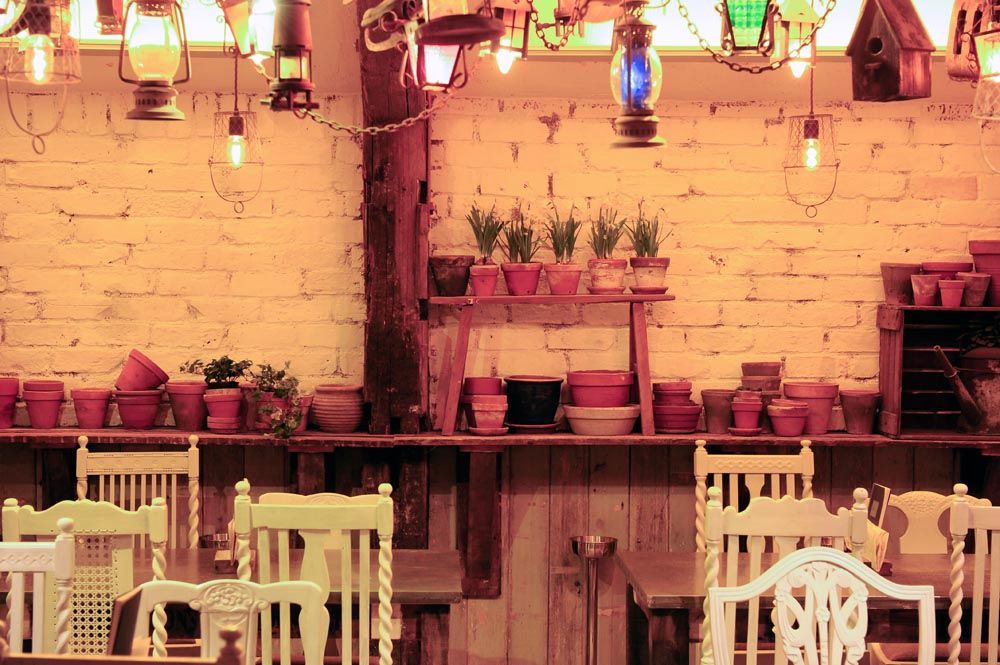 With something that is so current in its look, and so popular for its cocktails, I had assumed that it may be all about the revelry and less about the food. How wrong I was. The food is fabulous.
To start I had smoked duck with a Waldorf salad, which was an odd choice as I really don't like Waldorf salad! However, having seen smoked duck on several menus recently it's something that I've really wanted to try. The duck was soft, flavoursome and the gentle smokey flavour enhanced the duck rather than overpowering it. Delicious. The salad was plentiful, and fresh, and I almost enjoyed it, which is quite an achievement!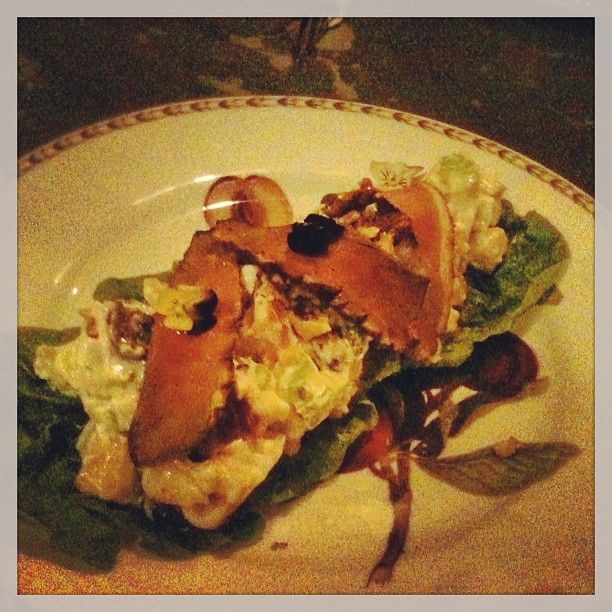 Laura and I were having difficulty choosing our main, so we decided to share two of them between us. We had the special of the day, which was pork belly with champ potatoes and a fabulous, sweet yet savoury apple sauce. The pork belly was cooked perfectly; soft, caremelised, and full of flavour.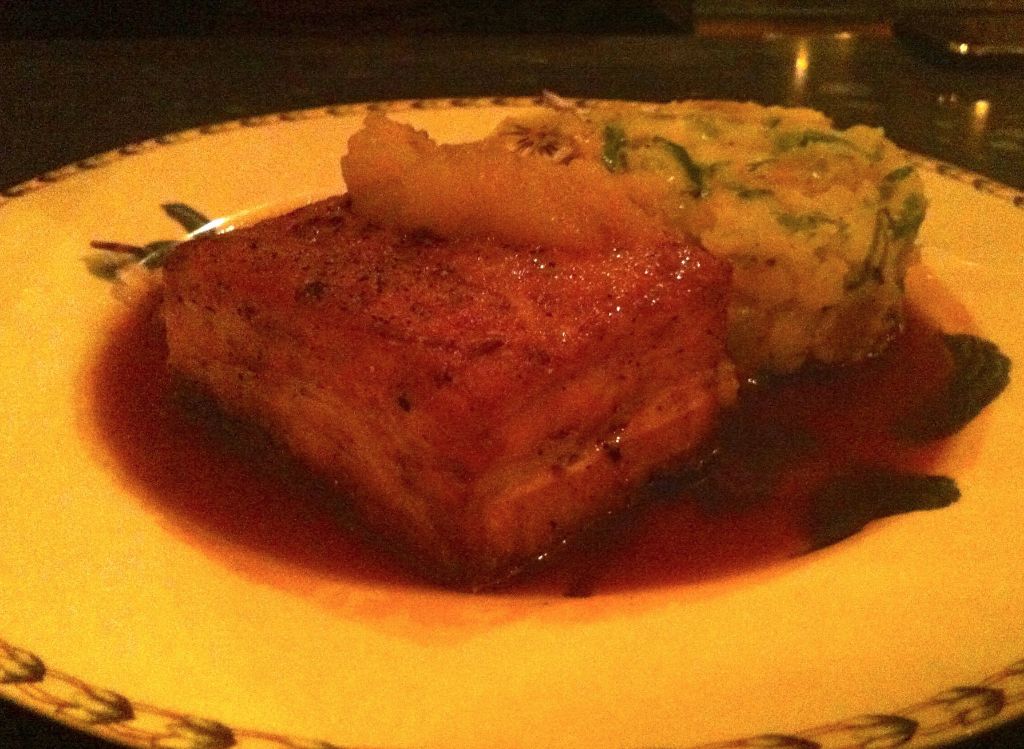 Our second main was the beef kebab with chips. Now I don't know what they did to the chips, but they were amazing! Some secret, magical seasoning has snuck in there, for sure. The kebabs were well flavoured and quite theatrical, being delivered on a hanging skewer, with a bowl at the top with a hole down which to pour the sweet chilli, ginger and garlic butter, so it glides its way down the kebab.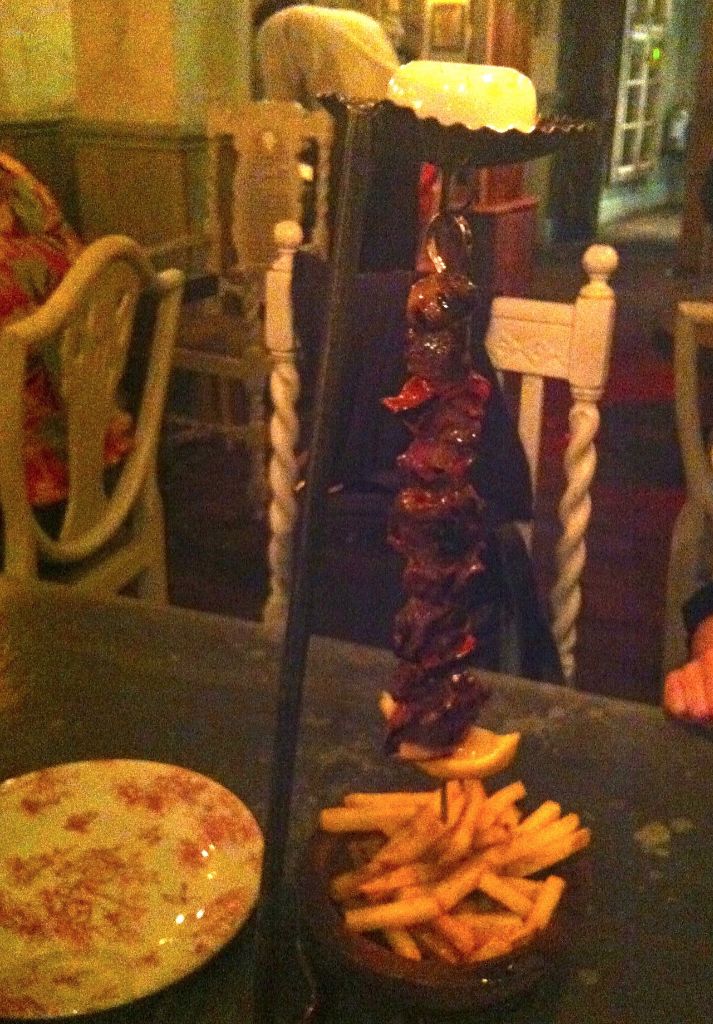 Now to the cocktails. Normally I'd have gone for wine with my meal, but the cocktails have been so raved about that we sampled a fair few, and they really are amazing. They're almost savoury, full of flavour, and such a departure from the sickly sweet sugar syrup that is often associated with cocktails.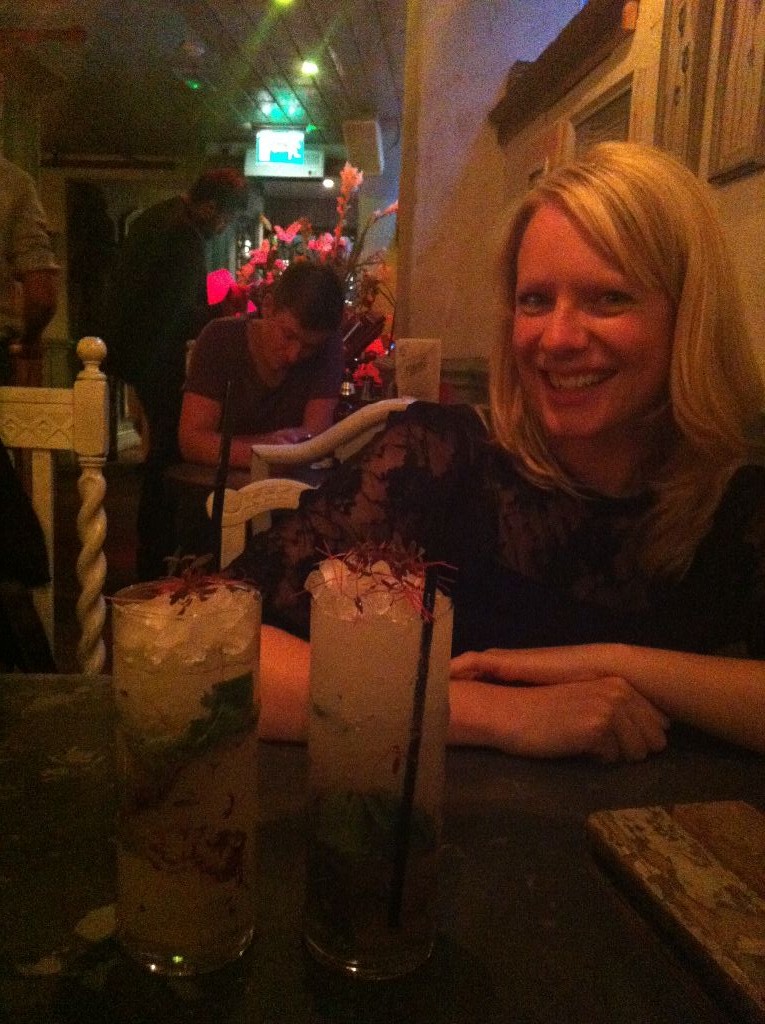 We started with The Botanist cocktail – Green Mark vodka, Bacardi rum, St Germain, red amaranth, mint, jasmine syrup and lime juice – quite the concoction! It's really refreshing, well balanced and heady with an almost herby aroma coming from the decorative micro herb topping. We also tried the Bloody Porcini – Garlic chive, micro celery, porcini syrup, Gin Mare, tomato juice, spiced to your preference – we went for medium, and it was properly SPICY. Savoury also, and quite the take on a bloody Mary.
The Botanist is a real treat, so original and so perfectly created; the atmosphere, decoration, music, staff, food and drink all balance to create possibly one of the best new venues in Leeds.
Comments
comments