New Italian restaurant, Vinny & Vito, has launched at The Village Hotel in Headingley, Leeds. We were invited to try the menu, and to be honest, I wasn't overly enthused about what it would be like; chain hotel restaurants are often an afterthought of frozen fish and stale bread. The audience is captured, why make the effort?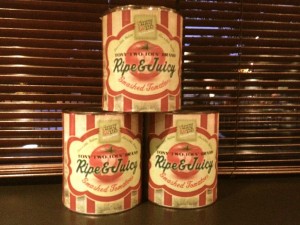 We arrived and I was surprisingly pleased by the new decor of the venue. It's modern, open, yet the booth-like enclosures allow for some privacy when dining. Emilia was brought an activity pack to entertain her (instant win) and there was even a toy kitchen for tots to play with.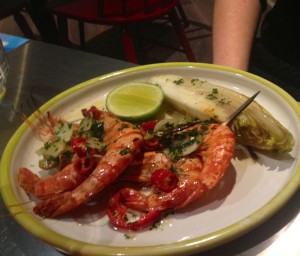 The menu was much more interesting than I'd expected too. I plumped for the grilled tiger prawns with chilli and garlic to start with. They were perfectly cooked, but just could have done with a little more seasoning. A dish of water and lemon was brought for me to wash off the mess from prawn peeling, which is standard, but the lovely touch was that the water was WARM. It's such a simple thing, but makes a big difference.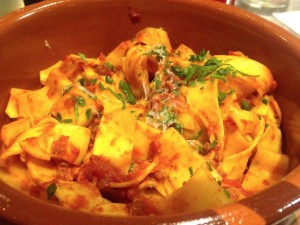 For my main, I had Pappardelle al Cinghiale – fresh pasta ribbons with wild boar ragu. Delicious. The pasta was soft yet had a little bite left, and the ragu was deep in flavour and served with fresh herbs and parmesan.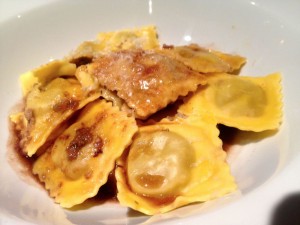 So far, so brilliant. Sean enjoyed his beef brisket ravioli, served with celeriac puree (I wasn't sure what this would be like, but the combination was great), and Emilia devoured her pasta bolognese.
Then the restaurant got busier and at this point, the previously excellent service took a bit of a nose dive. We were left waiting 40 minutes for our desserts, which is a really long time given that they didn't need any preparation, and it felt even longer because poor tot had reached her bedtime and was getting FRACTIOUS.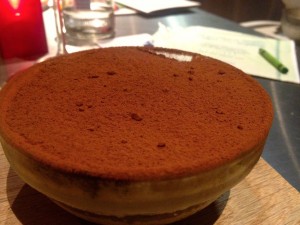 Just as we were about to give up and leave, the puds emerged. My tiramisu was tasty, though it had a 5mm layer of cocoa powder on top, which was a little much. Sean had the cheesecake, which he loved, but where was the buttery biscuit base?!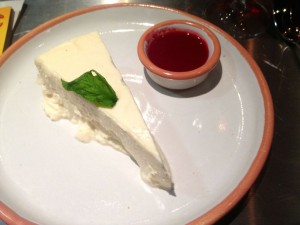 To sum up, Vinny & Vito has a great ambience, lovely staff and interesting food. It just needs to iron out some teething issues when things get busy.
Comments
comments