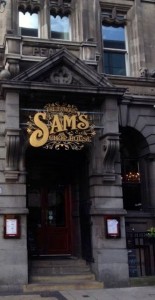 I'd often heard Sam's Chop House mentioned in and around Leeds, but had never been myself and wasn't entirely sure what it was about. Looking at the website, I found out that "the chop house tradition is about hearty eating, good company, fine wines and ales". Now, this is my type of place, and without taking a peek at the menu (I like to be surprised), I set off to meet Mr M at Sam's Chop House for lunch.
Sam's Chop House is found within an old, beautiful stone building. On arrival, we were welcomed by a genuinely friendly, yet professional fellow and quickly got to our table to get on with scouring the menu. I was really pleased; traditional British food using high quality, local ingredients. Perfect.
To start, I went for Black Pudding Toad in t' Hole. I just can't pass a Yorkshire pud by when given the option! It was a perfect starter, full of flavour and really well balanced. The black pudding wasn't as cloyingly rich as it sometimes can be, but was actually vibrant and even a little sweet. The gravy was deep in flavour and the pud, crispy, fluffy, and perfect. All this served with some mash for just £4 is an utter bargain.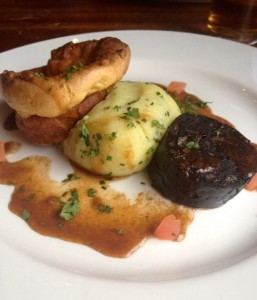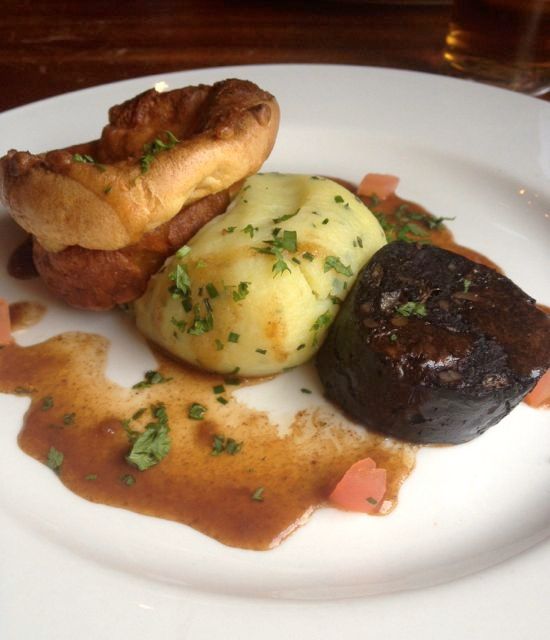 Mr M ordered the Ham Hock Scotch Egg, which was perfectly created, and is the first proper scotch egg I've ever had. The plastic packeted alien ones had put me completely off them, but prepared like this, I could eat them on a daily basis …
For my main course I had Sam's Famous Corned Beef Hash. Now this portion was BIG, even for me. I managed about a quarter of it, which is a real shame as it was smooth with potato and onion, but textured with beef, and served with crispy bacon (they even tell you on the menu that it's from Mill Close Farm in Bedale) and a poached egg.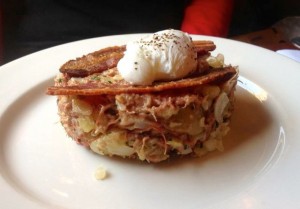 We washed all this gorgeous grub down with Sam's Special Bitter, and special it is too; smooth, light and fruity. A perfect ale.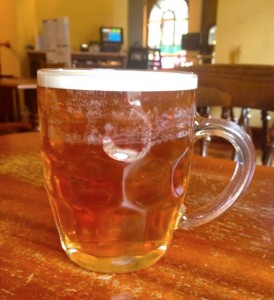 The venue and food are both fantastic. My only tip would be to take a jumper with you – it was a little cold in there for me (being an old stone building I suppose). It wasn't just me though – Mr M even found it cold, and he's SCOTTISH.
The menu at Sam's Chop House is most definitely hearty, and perfect for a feast on a cold winter's day. It's reasonably priced, well cooked and all centred around fresh, local ingredients. Brilliant!
Comments
comments