This year we banished all traces of turkey through the festive season and chose goose as our feasting centrepiece on Christmas Day. We ordered it weeks in advance from Swillington Organic Farm, which produces high quality, organic and free range meat that you know has been reared properly; animal welfare is at the core of this fantastic family farm in Leeds.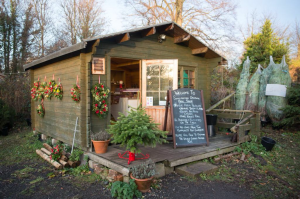 The customer service was brilliant. We had regular updates, and were reminded when we could collect it, how to pay the balance etc. All very handy for the likes of us. So Emilia and I took a trip out on the 23rd December to collect The GOOSE!
It was a beast of a bird, only just fitting in our oven.  We cooked it low and long, with a final blast of heat to crisp up the skin. This was the result!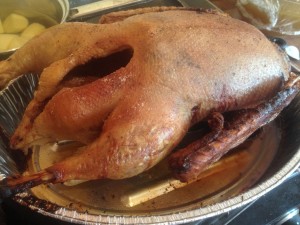 Tiny Tim would be proud…
It is probably the one and only time that I have fully enjoyed the main element of Christmas dinner (does anyone really like turkey?). I'm normally all about the chestnut and sausage meat stuffing, but this year the goose topped even that, which takes some doing. The meat was soft and flavourful without being as rich or strong as duck.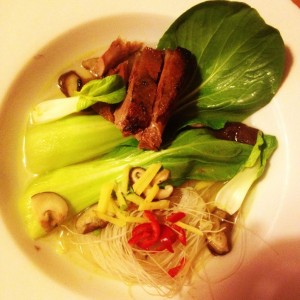 We've used some of the plentiful leftovers for goose ramen, which was blummin delicous. Next up will be some gyoza if I can find the wrappers anywhere in Leeds. Unless I make them myself…? Hmmm, EFFORT. We also have enough goose fat to roast our potatoes for the rest of the year. Excellent.
Anyhow, Christmas is a way off now(!), but if you're getting turkey fatigue next year, consider a goose for your table.
Comments
comments