The New Inn is a country pub just outside of Leeds. It's recently changed landlords, and with that change came new Head Chef, Karl Sowry (formerly of The Fleece in Otley). I hadn't tried the menu before he took over, but last weekend, I went along with these two rascals to see what's currently on offer.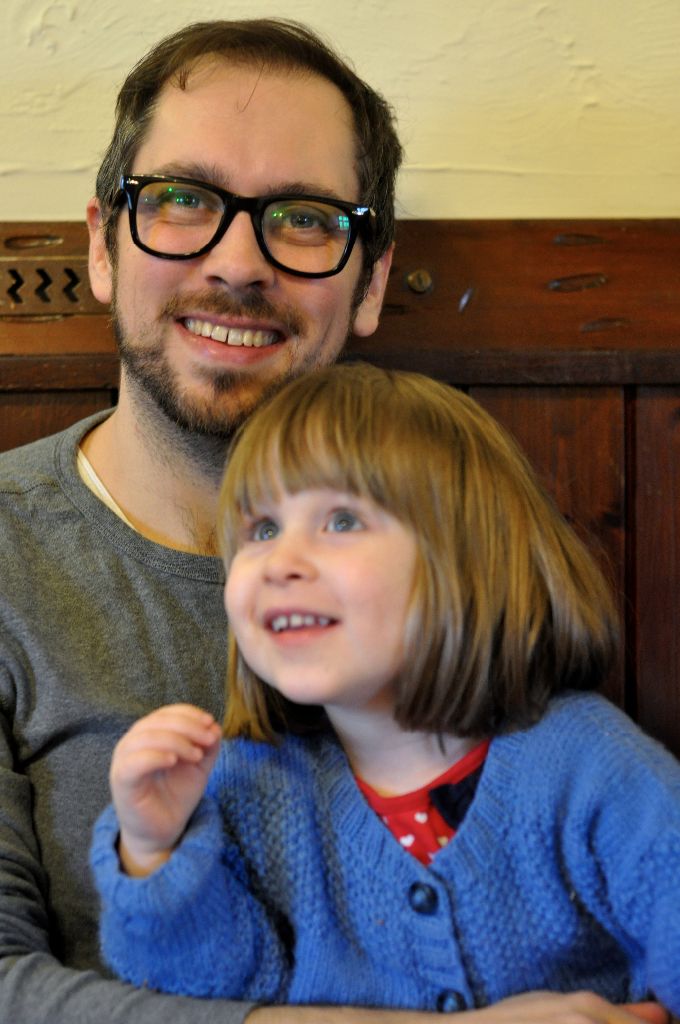 The pubs itself is lovely. An open fire, with a traditional if somewhat intimidating stag painting above to keep an eye on the proceedings… The balance between a cosy, welcoming pub alongside a great restaurant style place to eat is kept well though. It feels special without being poncy. Aside from that, the views are just stunning (even on a drizzly afternoon) as you look out over the beautiful surrounding countryside.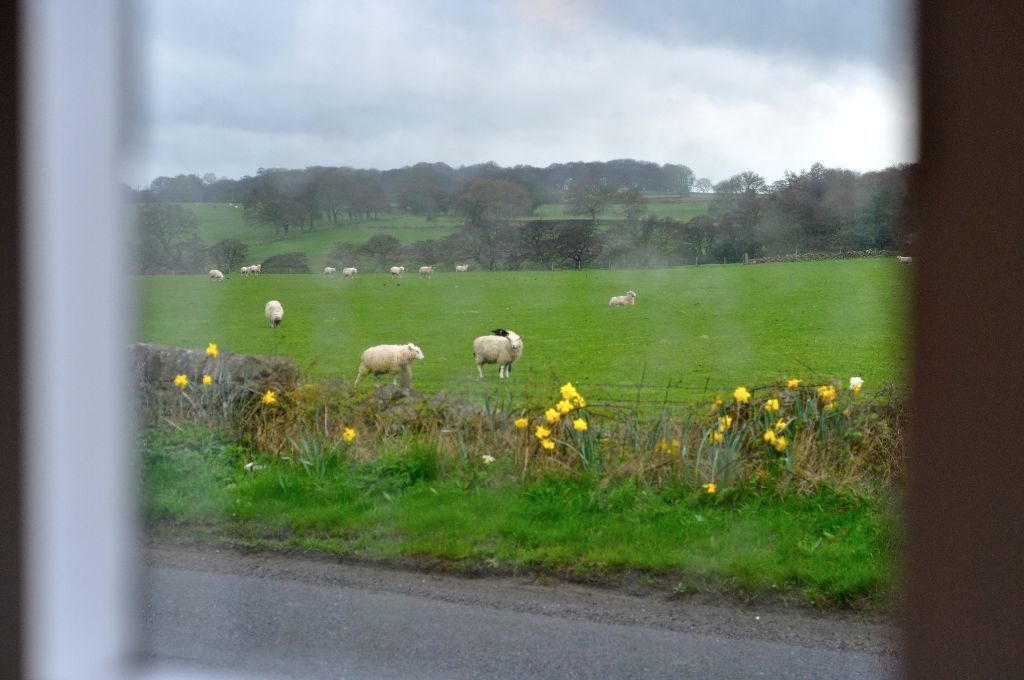 The menu is definitely pub grub, but I mean this in a good way. It's not trying to pretend that it's a swanky, fine dining destination. It's a pub, and pub grub done well is some of the best food around. The New Inn sources produce locally, creates thoughtful takes on classic pub dishes, and ensures that they are freshly prepared – these things make all the difference.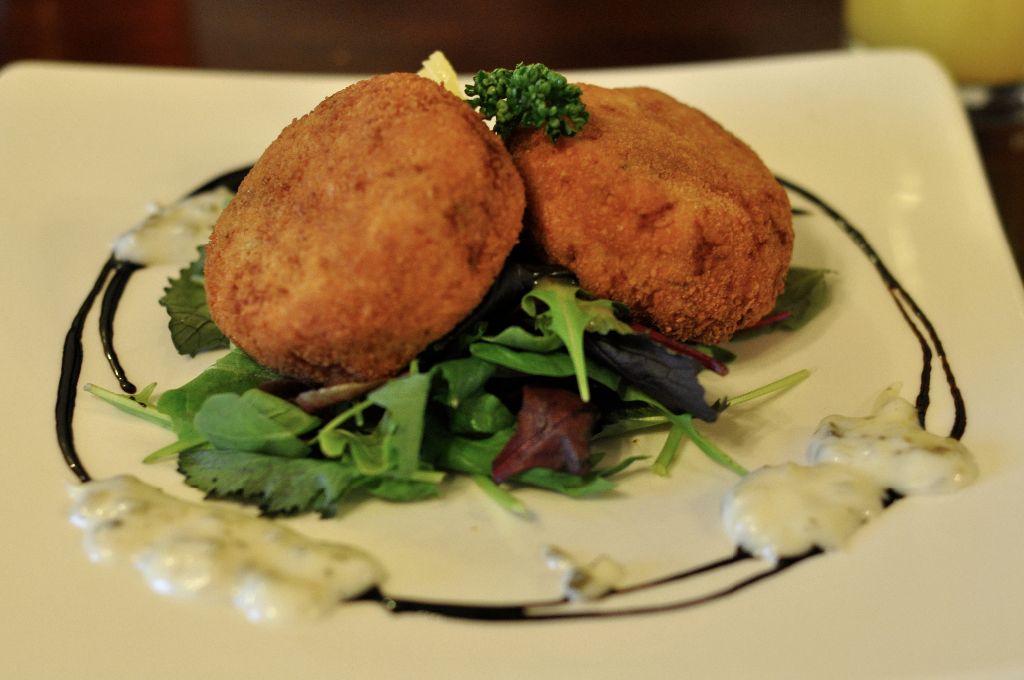 I started with the smoked salmon fishcakes. They were well seasoned, packed with fish and fresh herbs, and had a crispy coating – a great start. It was a generous portion too, so be aware of that if you can only stomach dainty portions.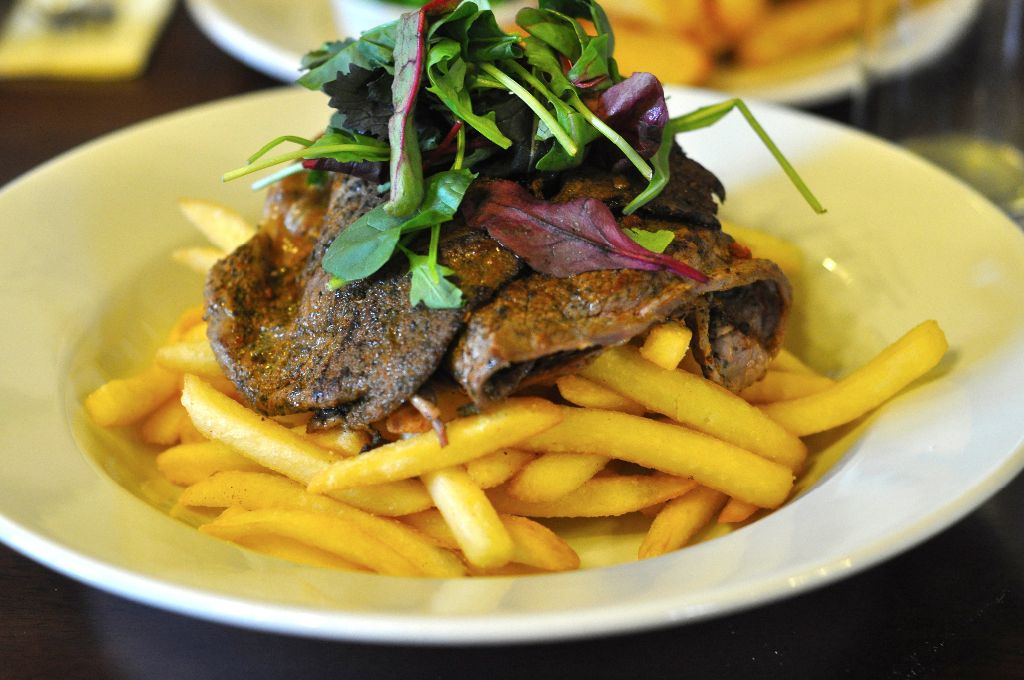 Next up was Steak Frites. YUM. If I thought the starter was generous though, this was a whole new level. My two large peppered minute steaks were tender, perfectly cooked and came served atop a MOUNTAIN of frites. I'm not complaining – it was amazing, but I was definitely defeated. (If you come in after a day's fresh air and walking though, this is just what you'd want.)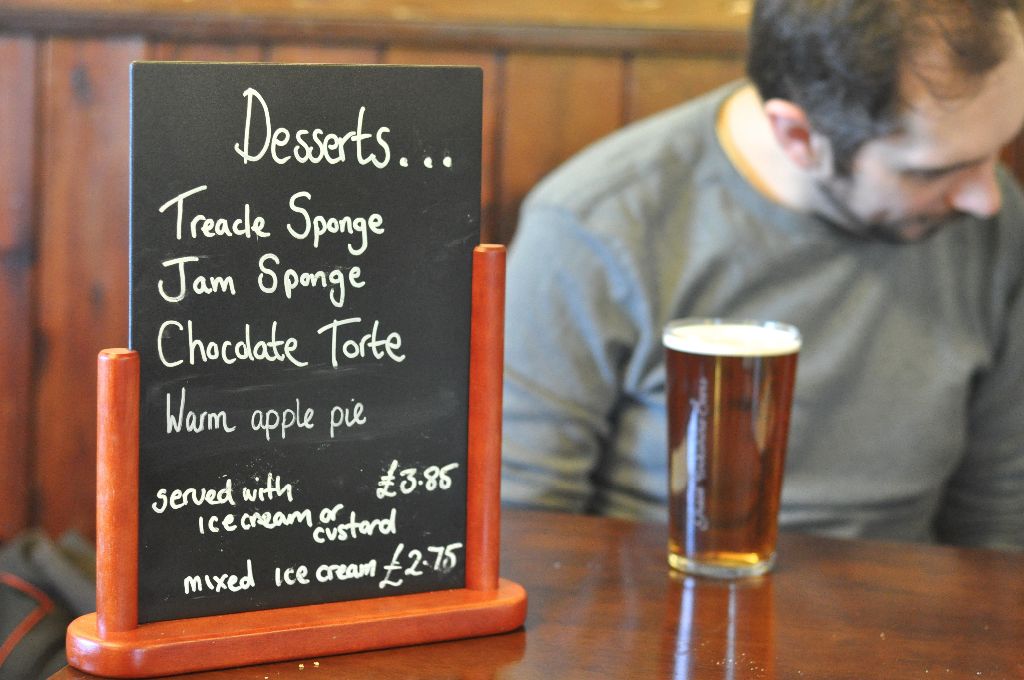 Given the volume of food we'd already consumed, Mr M and I decided to share a pudding: the warm apple pie with custard. Once it arrived, and we had our first, civilised spoonfuls, but then the battle was on – yes, we actually fought over the rest of it, with spoons clashing and all sorts! Not very grown up behaviour, but this pie was just perfect. The apples were fresh, and had kept their texture, the pastry was crumbly with a sugar crust and the custard was creamy, not too sweet, and finished the pie off perfectly. Highly recommended!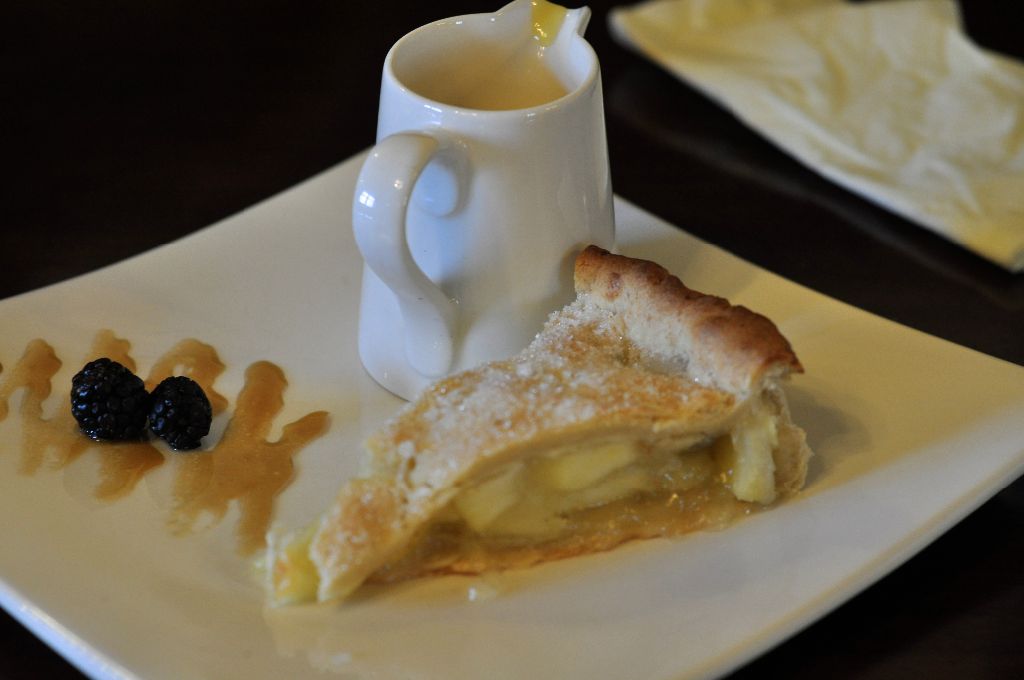 If you want to get away for an afternoon, take a short drive out of Leeds and find a welcoming, traditional pub at The New Inn. Fresh, local food creates fantastic dishes to enjoy while you look out over the countryside… We can't wait to go back.
I haven't linked to the website, as the menus etc. are not current. Here are the contact details for The New Inn:
The New Inn, Eccup Lane, Leeds
Telephone: 0113 288 6335
The New Inn is open every day from 11am – 11:30pm
Comments
comments