Last week saw us at Leeds Food & Drink Association launch our Grubstakers scheme (supporters of LFDA). It was an evening filled with WINE and Food Deliciousness, all hosted in the private dining room at Salvos.
It was so exciting to get a group of our new Grubstakers together, as they were all there because they love the fantastic, independent food and drink businesses within Leeds.
What a collaboration it was… we had bruschetta from Mario, charcuterie from Friends of Ham, stew made by a further collaboration of Swillington Organic Farm's produce and Lazy Lounge's amazing chef, cheese from George & Joseph, and to round it all off, baklavas from The Arch Cafe. All of these treats were paired with wines from Latitude Wine, who's owner, Chris, ran the evening for us.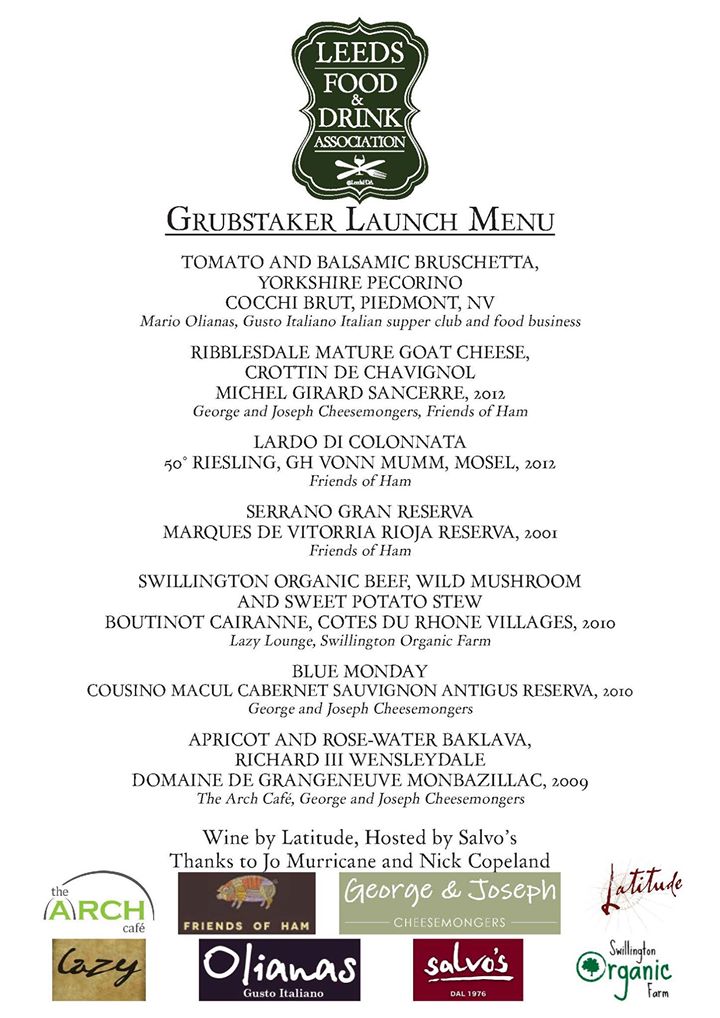 Chris explained the intricacies of each wine; why and how they matched each course. There were also amazing interjections from Gip (Salvos) who ranted about the merits of proper FAT and then perhaps re-wrote the history of how cheese was discovered?!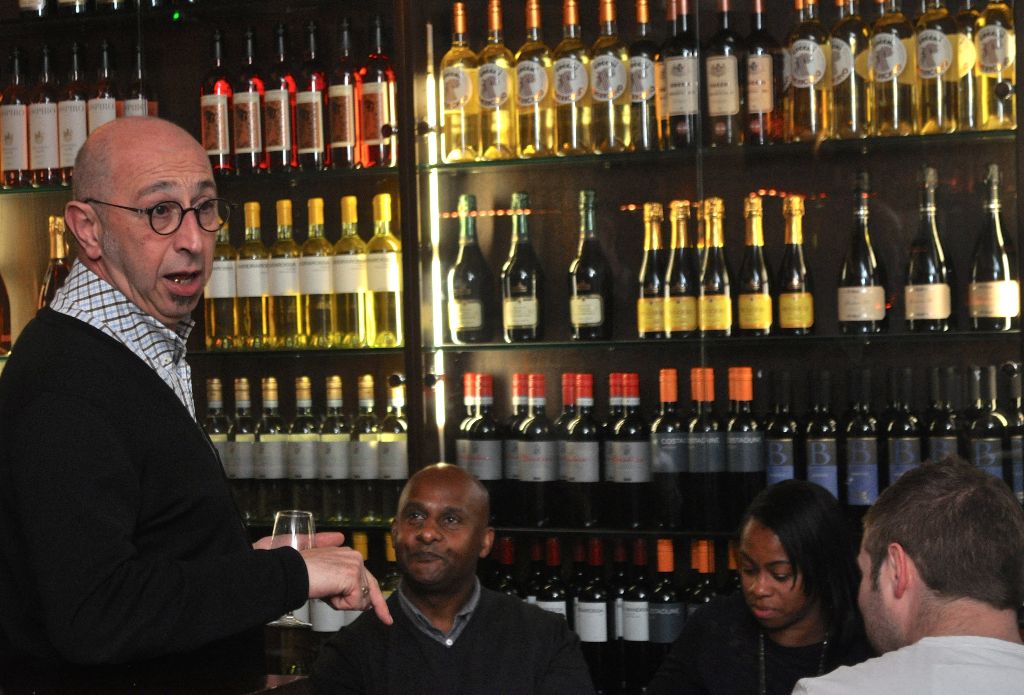 I'd go into more detail about the wine and food on offer, but being hugely pregnant I didn't get to sample it!! I am, however, definitely keeping the menu handy so that I can make up for this after Master Murricane arrives…
All in all, it was a perfect way to launch Grubstakers. It celebrated local food and wine businesses in Leeds, had a whole bunch of them collaborating together, and it was something exclusive and a little different… an experience that can't be bought.
If you'd like to be kept in the loop about what we're doing, become a Grubstaker yourself, or follow us on Facebook and Twitter.
Comments
comments