I was recently sent some cheese sticks to sample, which was a little problematic for me because I absolutely HATE cheese sticks! I've never been able to stomach them. It's the same for most cheese flavoured snacks, they just make me shudder… Cheddars and cheese scones (why would you ruin a perfectly good scone?) are always avoided at all costs.
So, I didn't know what to do with nibnibs. First, I looked them up. nibnibs are handcrafted at a bakery in Ripon, using quality, local ingredients, which is my type of food. Susan and Darren make up the team behind nibnibs, and they're keen to produce quality products; the best of the best.
They certainly have the look of the product right. Large sticks for parties and home, and snacking pots with mininibs (great word, no?) for when out and about. They just look good.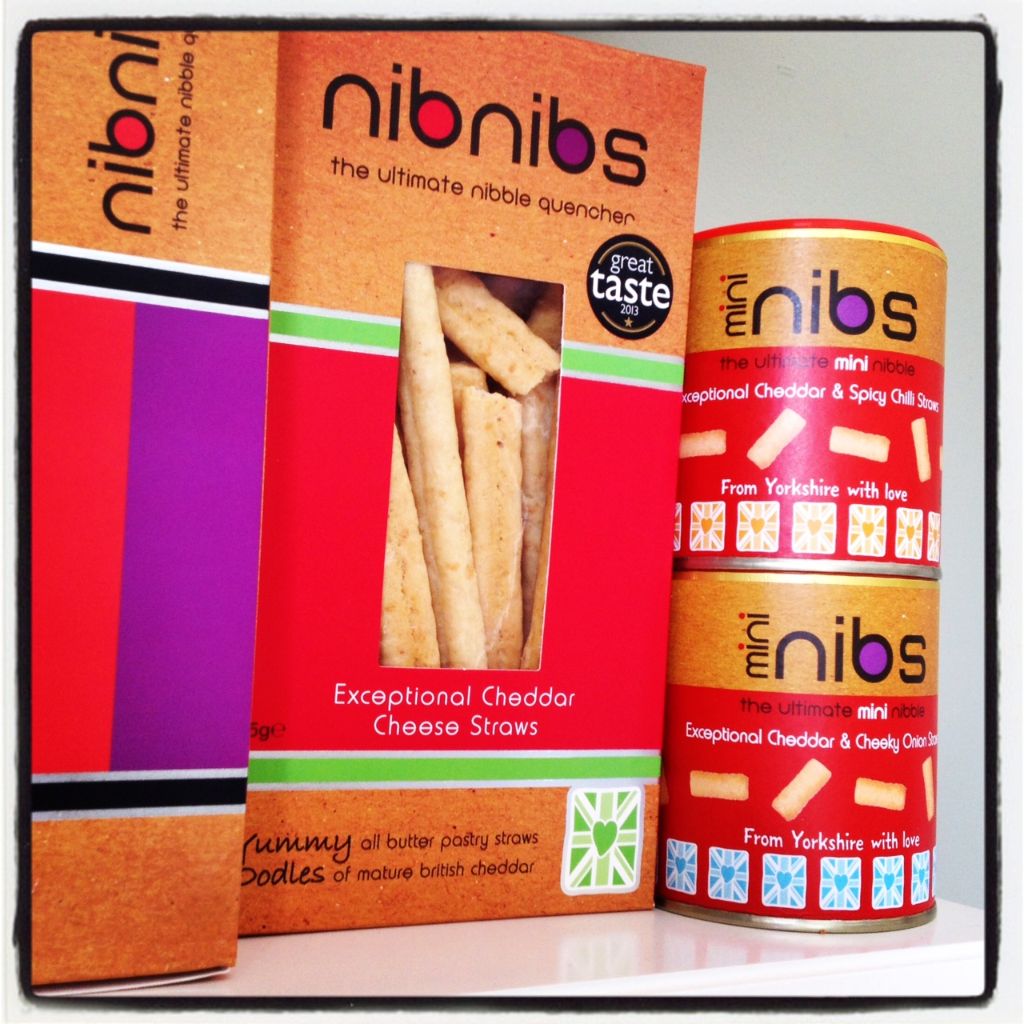 To tackle the taste, I sent some in with Mr M to work, and the feedback was great:
They went down really well in the office – given how people usually shun anything that isn't made of chocolate or packed with sugar. The rich buttery taste gives it a bit of a home-made "proper" feel, and they're morish… would be great with a bottle of beer!

The chilli ones could do with a wee bit more of a kick, but that didn't stop them from being snaffled up!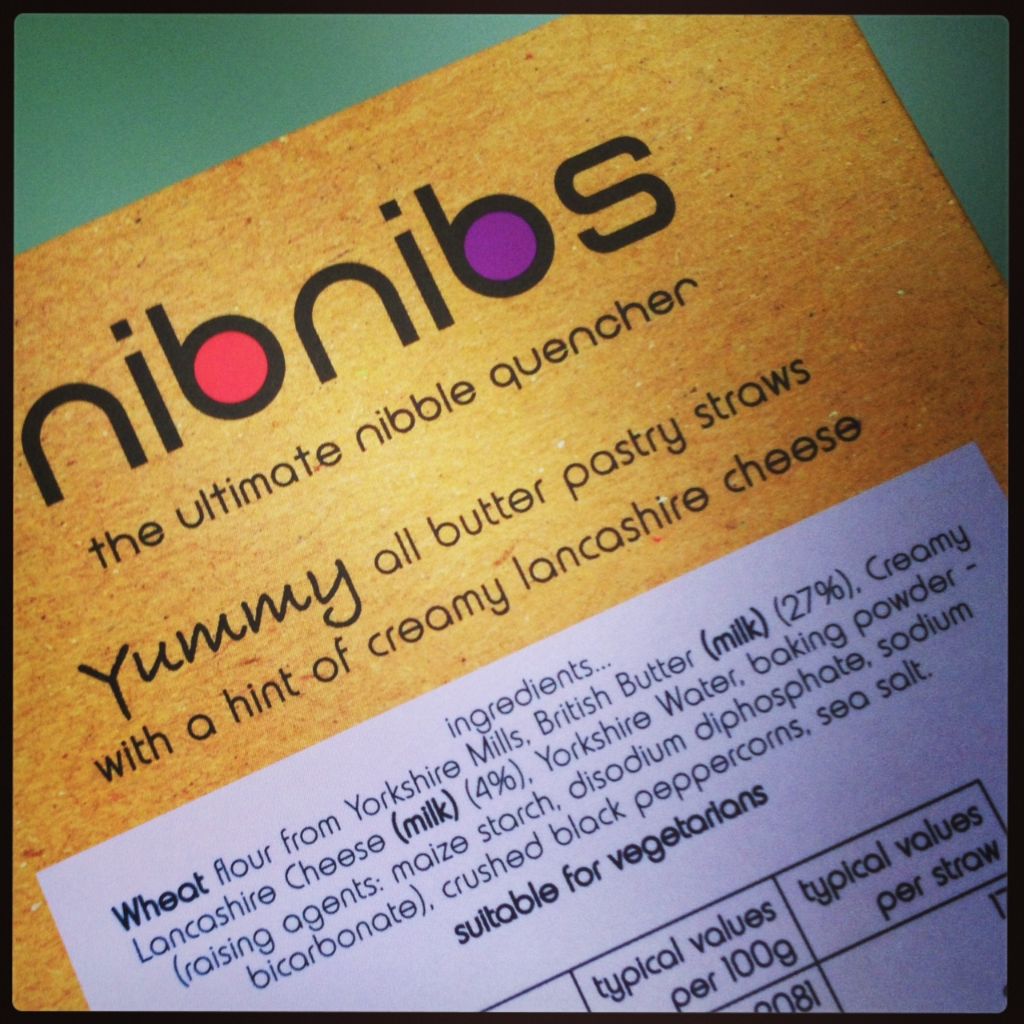 The ingredients list is reassuringly simple too. There's nothing extra in there, no surprises and nothing that you have to look up because you just don't know what it is (and/or fear it may have been created in a lab, from an element found in the pit of a rubbish dump in Milton Keynes that hasn't quite had all the safety tests completed yet). Also, look how it celebrates where it comes from. Wheat flour from Yorkshire Mills, British butter etc. Brilliant!!
So, if you like cheesy snacks, these are well worth getting. You can find out more about nibnibs here.
You can currently buy nibnibs throughout the UK, but Susan and Darren are currently looking for investment through Crowdcube to help them take their Yorkshire food international. Support them if you can!
Comments
comments