It was a few weeks ago now, but the memory lingers on happily in my mind… On a rare morning to ourselves, Mr M and I treated ourselves to a mid-morning breakfast / brunch out. Without a child. On our OWN.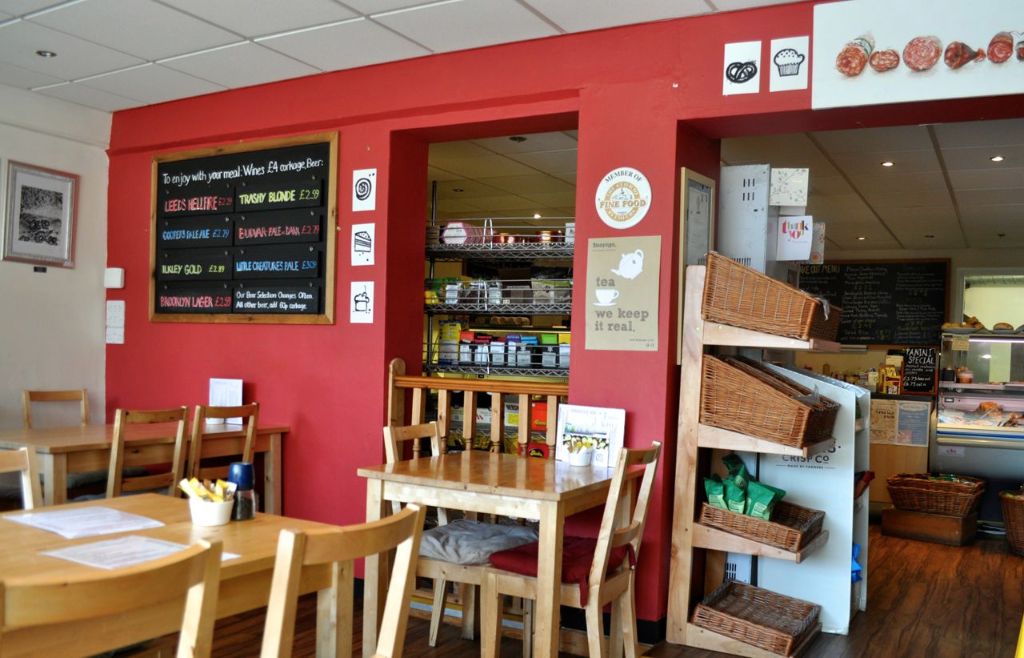 We went to Pooky & Grumps, which is a fabulous deli and cafe in Horsforth. On the menu there it sat waiting for us – pancakes with bacon and maple syrup. Now, when done properly and served with a fresh cup of steaming coffee, this is one of the best brunches around. When Done Properly. (I have had some hideously disappointing efforts when eating this out before). I have two rules when it comes to this dish; the bacon MUST be crispy and absolutely without FLAB (streaky bacon is best), and the pancakes have to be fluffy and fresh.
Pooky & Grumps got it spot on. LOOK: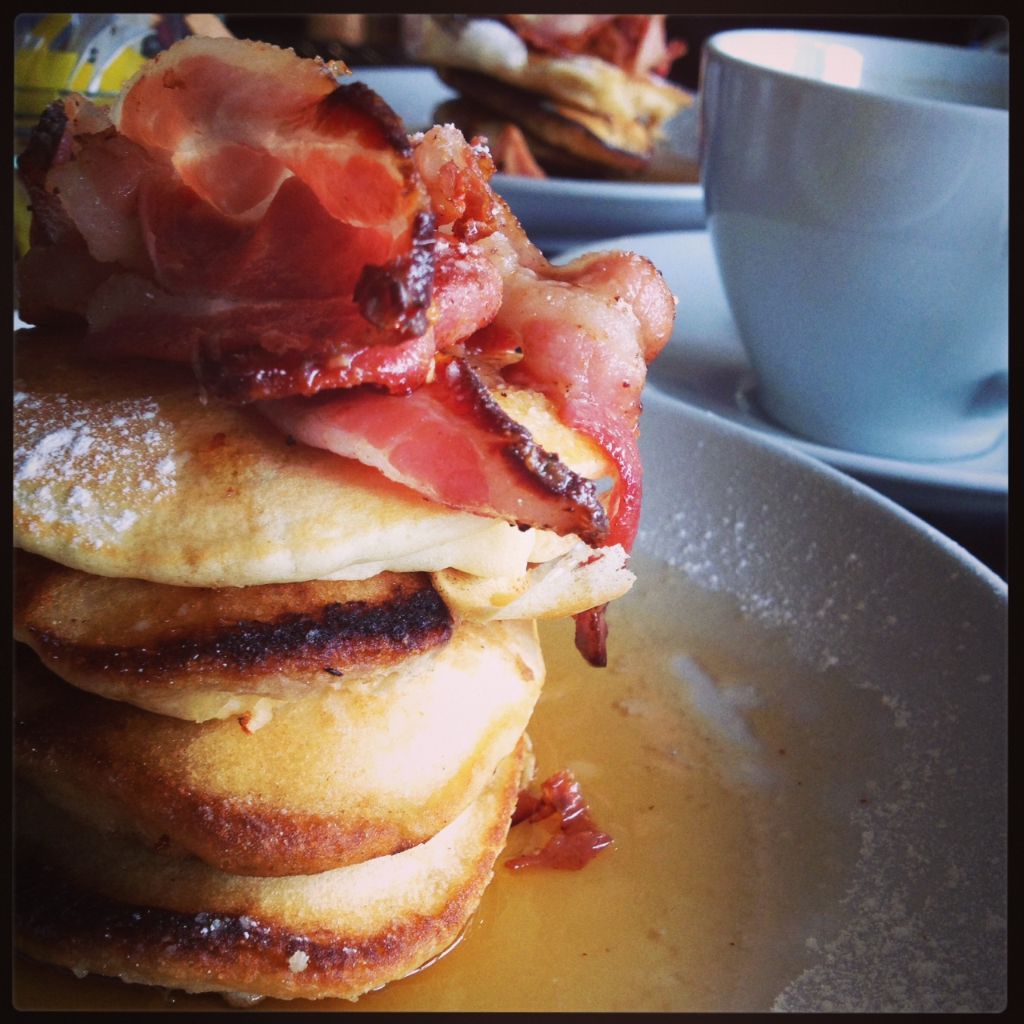 My only quibble (and I am a fuss pot) is that there was a LOT of maple syrup on the plate, which soaked into the bottom pancake. Whilst this was joyous for Mr M, it was just too sweet for me, so I'd recommend maybe a small jug of the syrup on the side. (I'm aware that makes me sound like Sally out of When Harry Met Sally, but there it is. And NO, not that scene.)
Pooky & Grumps doesn't only offer delicious brunches for the wide-eyed, frenziedly excited parents out without kids (and you can actually take kids in there!). They also stock a huge range of Yorkshire produce; meats, cheeses, beers, sausage rolls, BROWNIES etc. as well as incredible treats to line your store cupboard with.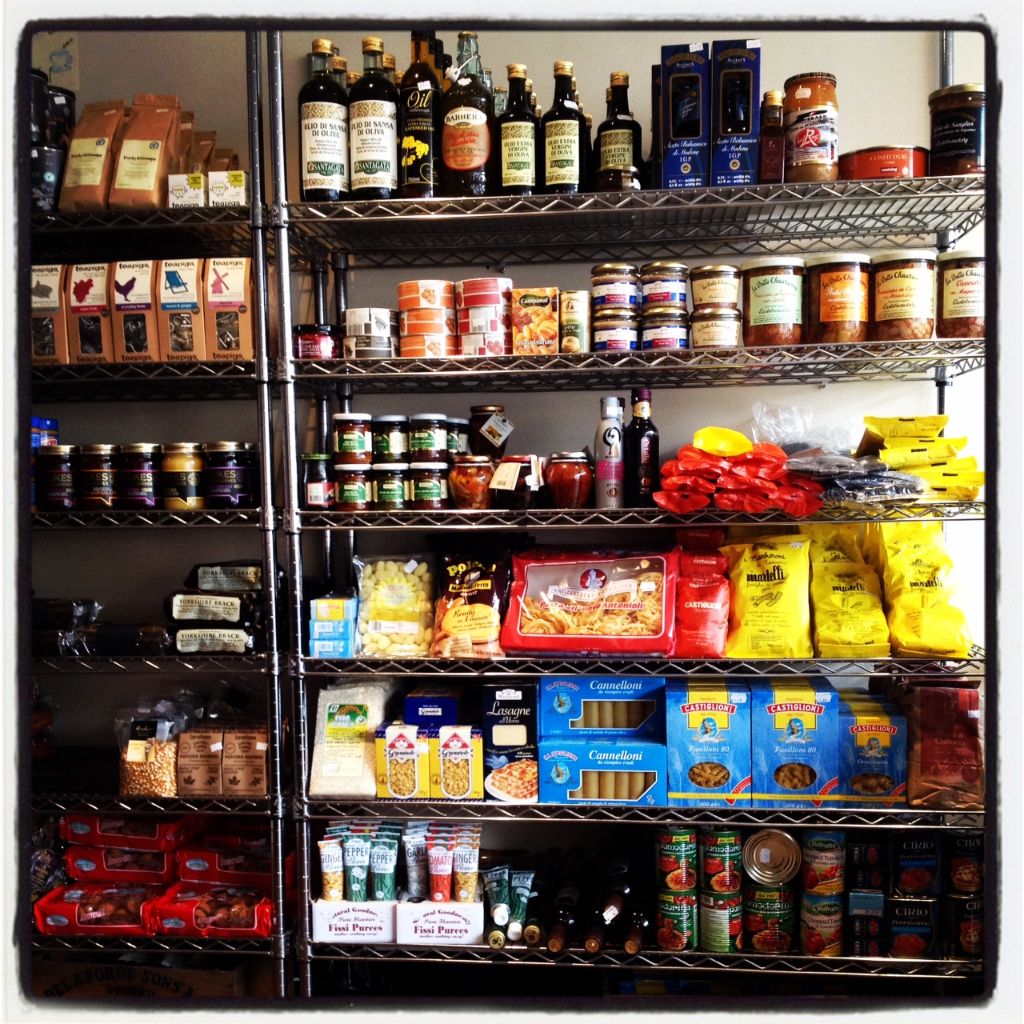 To avoid disappointment, be aware that they stop serving pancakes at 11am!
Comments
comments