I'd heard many things about Bird and Beast in Leeds. Many good things. A restaurant focussing on just one thing; chicken, one of the humblest meats, so often ignored within restaurants. However, I'd also heard that it's a restaurant that could be thought of as the new, independent, Nando's. Do we really need (or want) a new Nando's?! The comparison made me a little dubious to be honest, but when invited for a Sunday roast I was interested to see what we'd find.
Bird and Beast is tucked away on Central Road, at the back of Central Arcade, with feathered imagery marking the entrance. The building within is clean, bright and modern, and the restaurant open and welcoming. As you enter you can see the chickens spinning on the rotisserie and the chefs at work. You're immediately amongst it.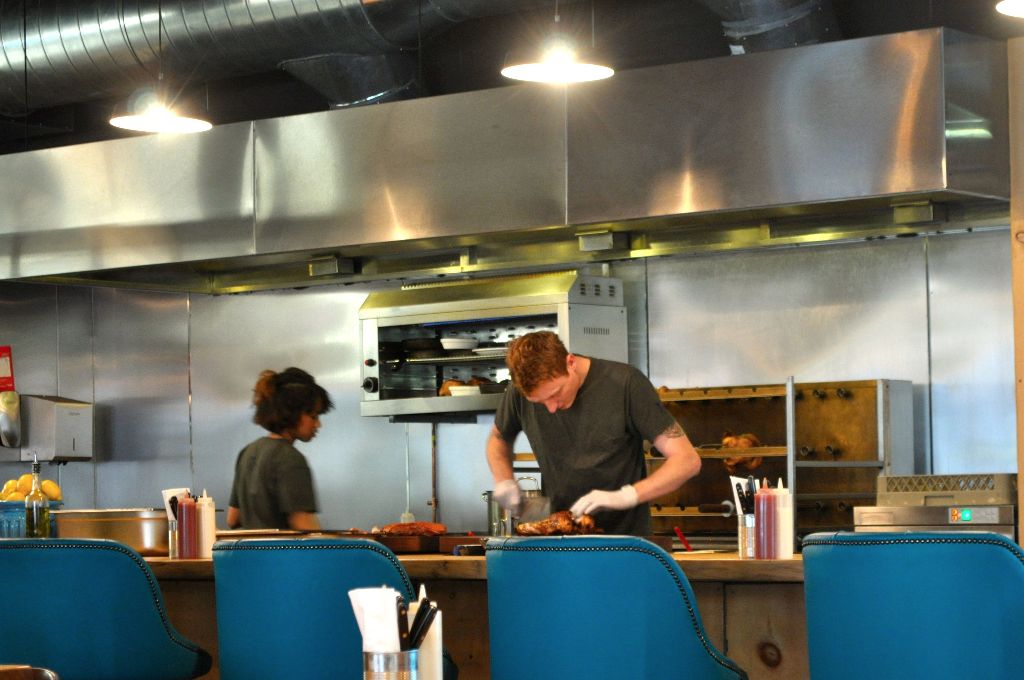 The menu is fantastically straight forward. Order a quarter, half or whole chicken, and add sides. I love the simplicity of this.
Bird and Beast source their chicken from Sykes House Farm and only use free range birds. This is so important and as they point out, it's something that very few restaurants do, so I love the fact that Bird and Beast shouts about it. Having 3 feathered friends myself, chicken welfare is important to me, so I'm really impressed to see a restaurant take it so seriously (as all restaurants should).
Besides chicken, the menu has a number of seasonal salads as an option for a main course, so vegetarians have a good choice. They actually sound appetising too – certainly not the afterthought they often can be in meat focussed restaurants.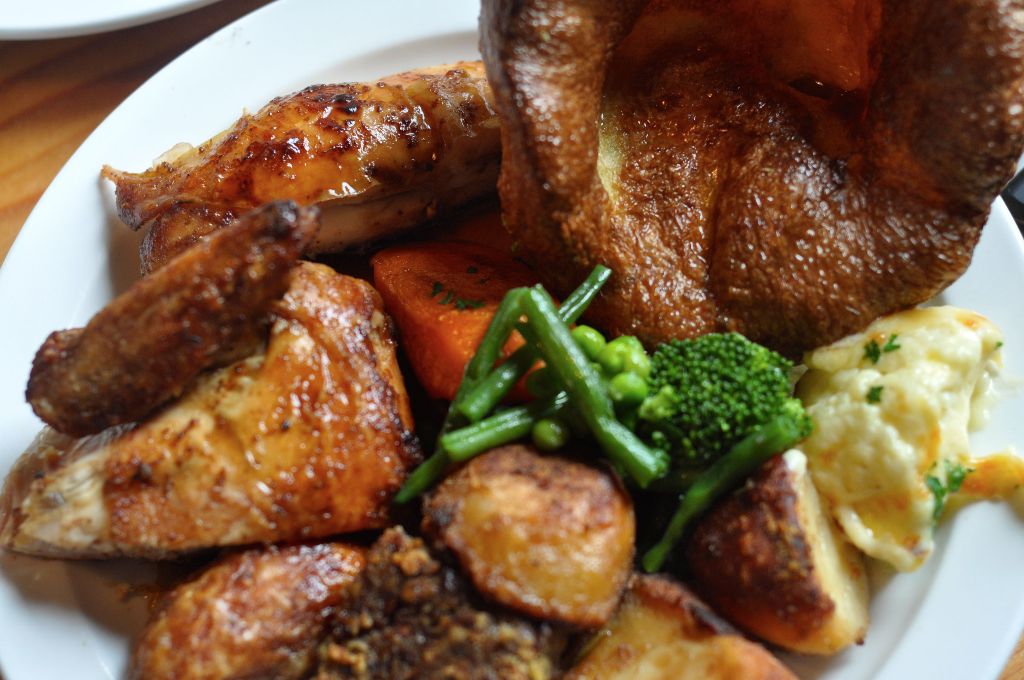 On Sundays, the menu expands to give you the option of a roast dinner, and what a roast dinner it is. Mr M opted to have the chicken, whilst I sampled the sirloin beef and pork belly (the beast part of the restaurant). Cooked medium rare, my generous portion of beef was perfect. Juicy, flavour filled, with a shiny, deep sauce to match; it couldn't have been better.
Mr M's chicken is what we should focus on though, and this is what he thought:
It was great – tender but not too soft, moist but properly cooked all the way through, with great crispy skin, and a deliciously crispy wing and drumstick. You get half a chicken, which feels really generous too!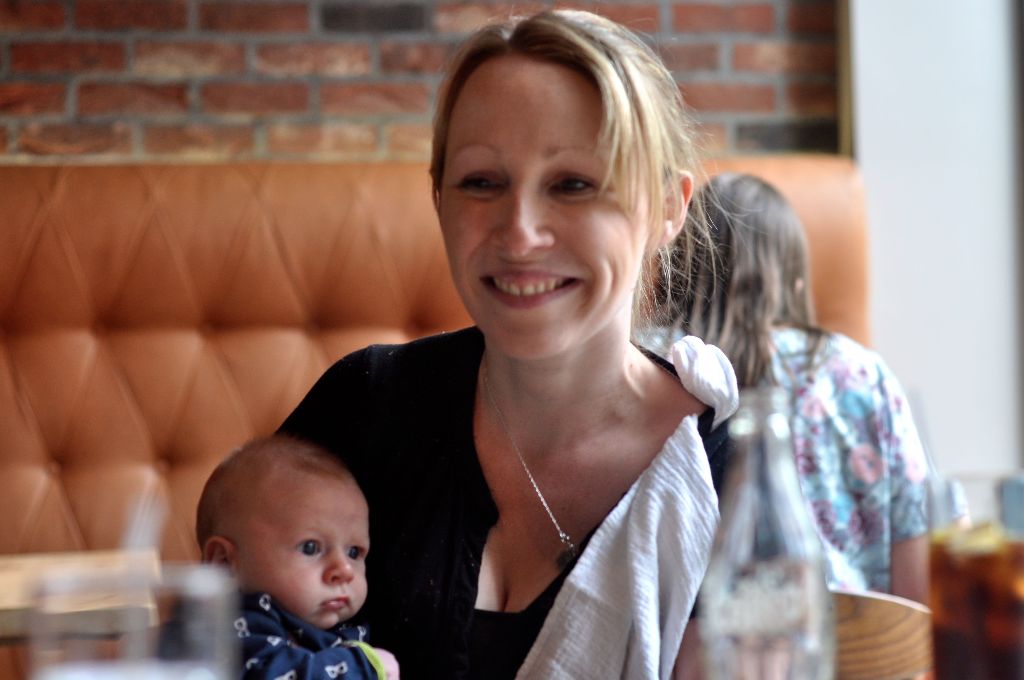 Both plates came served with an impressively large Yorkshire pudding (crunchy top, soft inner), serveral roast potatoes (soft, and almost sweet) and stuffing. Oh how I love stuffing, and this did not disappoint! We shared a plate of mixed vegetables and some of the best cauliflower cheese I have ever had.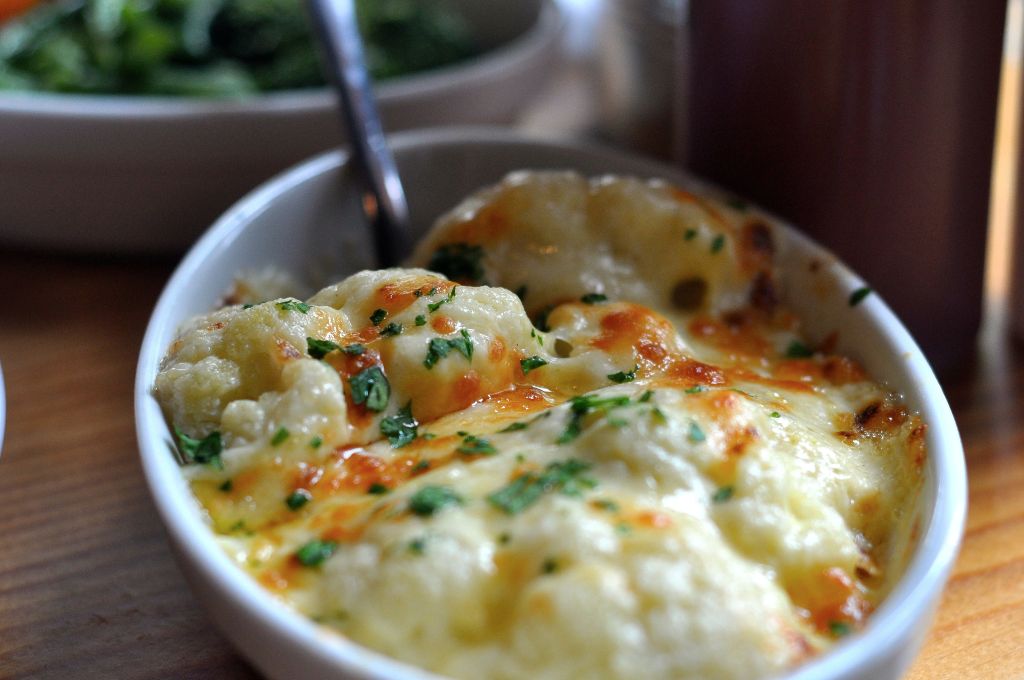 At Bird and Beast everything is done with style and class, and by someone who really cares. The atmosphere is relaxed and the staff really friendly, in the best way. It was the perfect place for us to while away a few hours on a Sunday afternoon. The Nando's comparison is lazy and inaccurate, and solely based on the fact that both businesses focus on chicken. But Bird and Beast doesn't just do chicken, it DOES chicken, and does it brilliantly.
Comments
comments