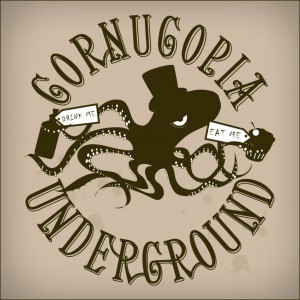 My first big event with Leeds Food & Drink Association is on 20th September 2014, at Leeds Corn Exchange!
Cornucopia Underground is a spectacular celebration of our Members; the best independent food and drink people of Leeds.
It's a day long event, 10am through to midnight. Free entry in the daytime gives you access to an aperitivo and prosecco bar from Latitude Wine, a craft ale bar and beer-pizza(!) from Sela Bar, a Vintage Tea Lounge, foodie stalls and great music from Liz Reynolds, Silverlode and The Turnarounds (with a Saxophone!)… Then After Dark we have ticketed entry for the Great Leeds Buffet, with cheeses from Homage to Fromage, pies from The Greedy Pig, morrocan delights from Cafe Moor and cakes from The Sunshine Bakery.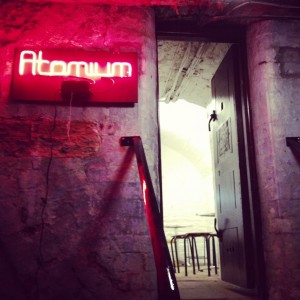 Also, throughout the event are intriguing and enthralling, unique events all tucked into the Corn Exchange's mysterious alcoves… whole meals in one mouthful from Dough Bistro, cheese and music matching, apocalyptic cocktails from North Bar, The Periodic Table of Cheese, Chocolate Robot making and more… These are all ticketed events so don't miss out. Buy yours now – all ticket link are on our listings page here!
Headlining the event is TOM HINGLEY. I can't quite believe it! Former lead singer of Inspiral Carpets is bringing his new band, meaning this song has been in my head for the last month…
(If you can't make the rest of the event, you can sneak in at 9pm to see Tom Hingley with this gig ticket.)
I'm SO excited and proud to be working with the very best of Leeds food and drink folk on this event. It's going to be spectacular! Hope to see you there…
Spectacular, Spectacular 
No words in the vernacular 
Can describe this great event 
You'll be dumb with wonderment
 Please like our Facebook page to keep up to date with developments.
Comments
comments