The Local Pantry is a shop and cafe in Leathley, near Pool, Otley. It celebrates local food in all ways, and has a well stocked shop with fresh cakes, meats, breads, cheeses, ales, fruit and veg… anything you can think of really. It even stocks my most favourite pizzas of all – by Box Pizza.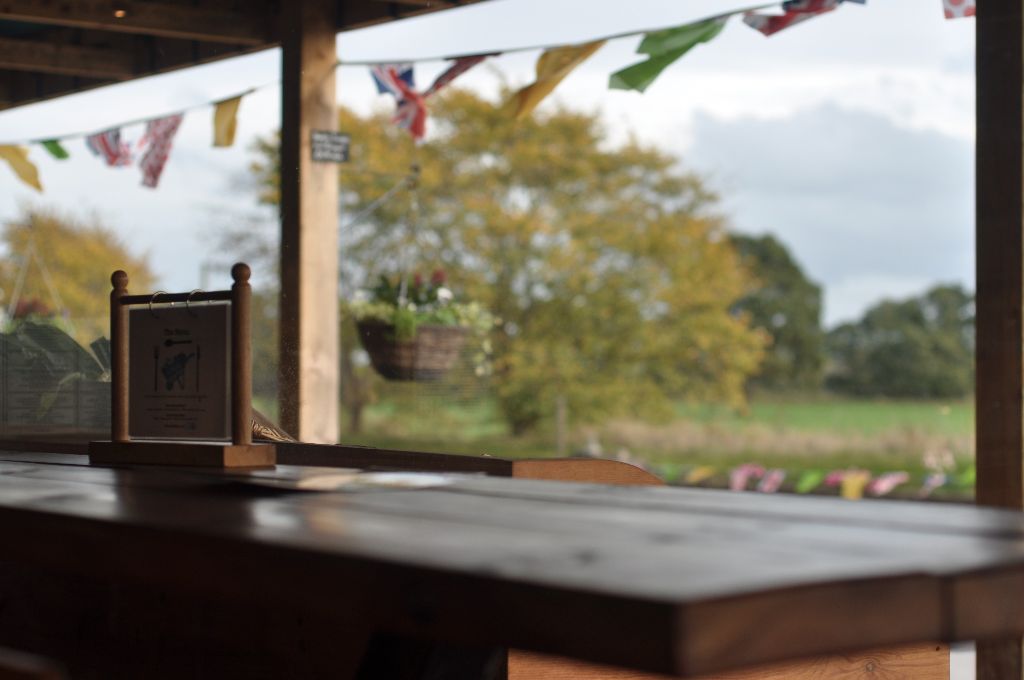 The venue is set just outside of Otley and has beautiful views of the surrounding countryside and Otley Chevin. The management have managed to turn an old petrol garage into something really lovely, and quite unique.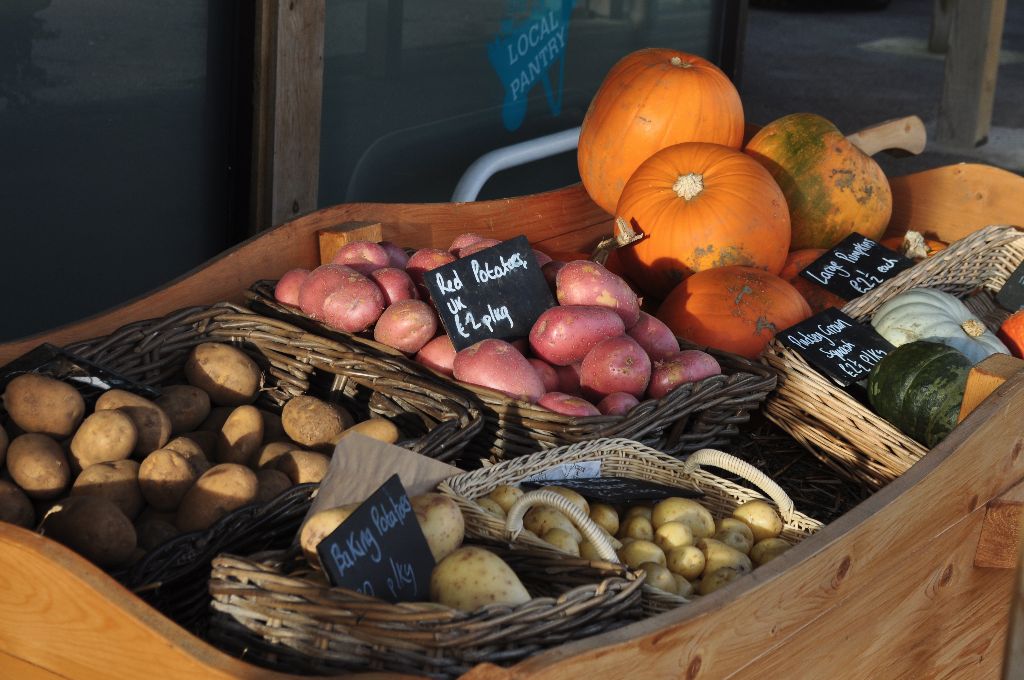 We went on a Saturday for a spot of afternoon tea, which is a main part of the menu in the cafe. Our order was taken, but after some mumblings from the kitchen, the (very friendly) waitress returned to tell us that afternoon tea wasn't actually on today. We weren't given a reason as to why…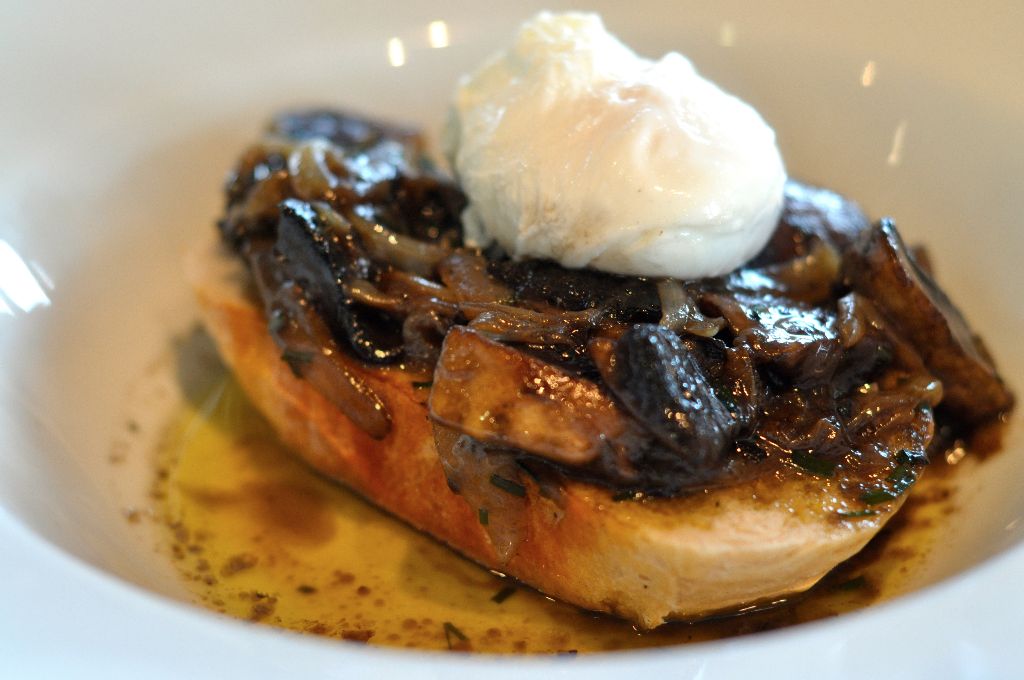 So, I then ordered the mushrooms on toast. The toast was piled high with fat, juicy mushrooms, rich with butter and garlic, and topped with a perfectly poached egg. It was sumptuous and delicious, and I devoured it with gusto. Mr M, having a rather sweet tooth, asked for the fruit tart. He was then given a rhubarb tart. Back it went, and then finally his shining, fruity tart arrived. The fruit and custard were as tasty and fresh as they looked, but the pastry case was soft and floppy, leading the whole thing to be a disappointing and mushy affair. Mary Berry would NOT be impressed.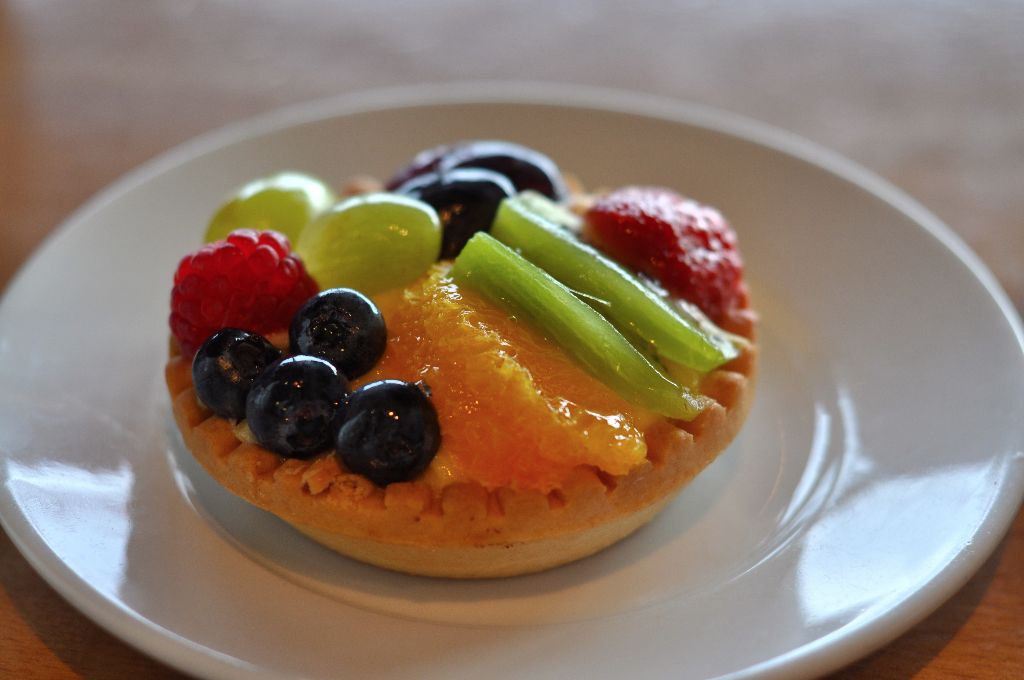 After eating, we filled our basket from the shop, and our trophies included a free range chicken for our Sunday roast. However, it seemed to somehow increase in price between the counter and the till?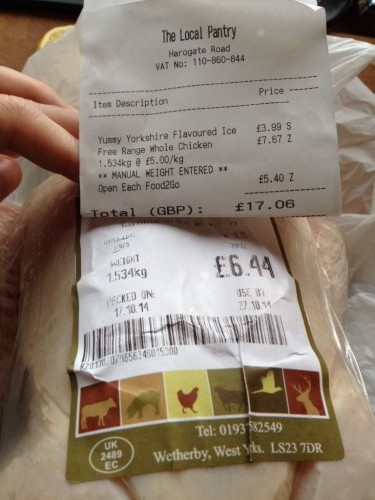 The Local Pantry is fantastic for the food it serves and sources, and the staff are extremely friendly. There are, however, several issues with the processing and delivery of such brilliant food. These are easy fixes and I hope The Local Pantry does address these issues as it's a real nugget of quality found in spectacular settings.
Comments
comments