LAB is found directly opposite First Direct Arena. The area surrounding it is fast becoming a popular spot. Gone are the times of furtively scurrying through the bit above the Merrion Centre, holding on tight to your bag with your phone in hand, ready to dial. It's certainly busier, and there are more and more places opening up to refresh the crowds attending shows at the Arena.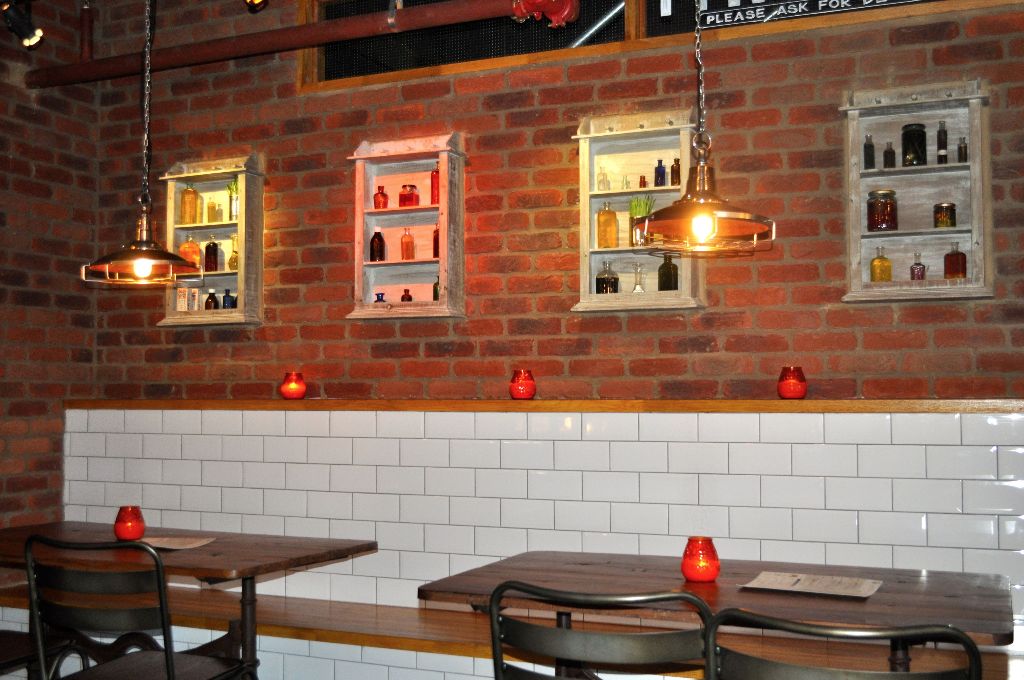 LAB looks incredibly modern – wooden furniture, industrial styled lighting, exposed bricks, chalk boards etc. but it also has a lovely, warm atmosphere, and an impressive bar… We started our visit by sampling the cocktail menu, and it suddenly became clear where the venue's name came from.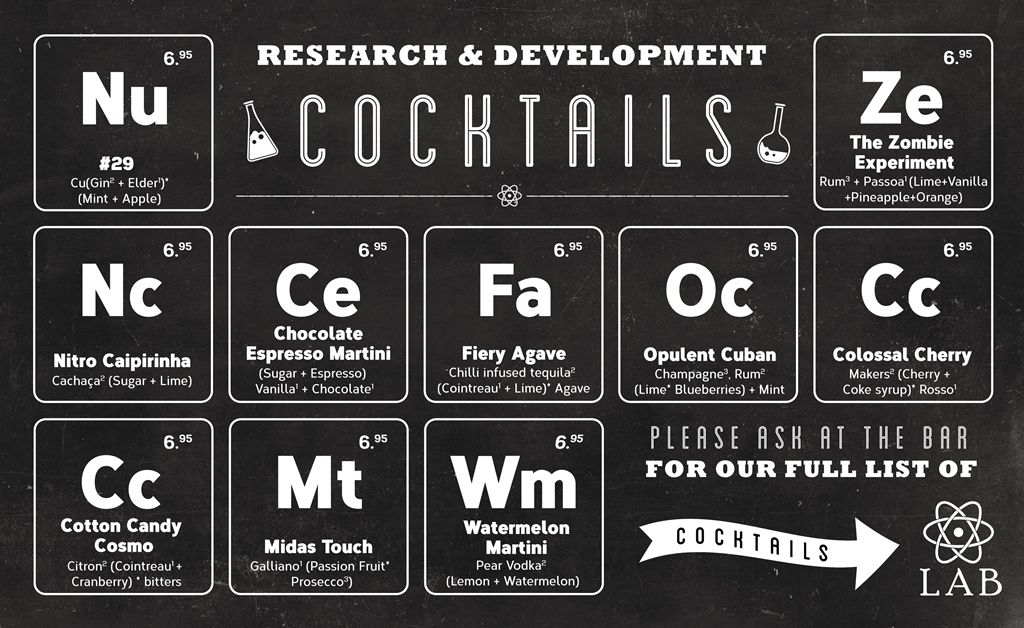 I went for the Cotton Candy Cosmo. It was as fun as it sounds and delicious too. It's LAB's take on the ever popular Cosmopolitan – fruity but not as sweet as it sounds, and has a perfect dry finish. The candy floss is the really sweet bit, perched at the side of your glass. It was the first candy floss I've had in years, and definitely added an element of fun to the drink. Mr M sampled the Opulent Cuban – LAB's version of the mojito. Another hit, packed with blueberries, and very, very dry.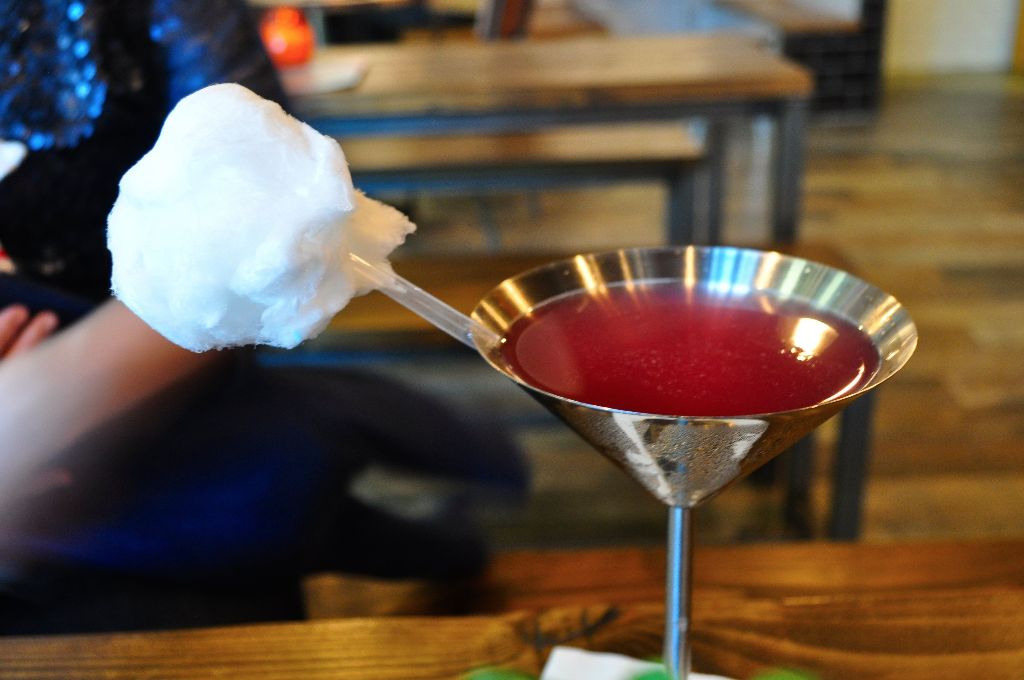 Food-wise we started with the half rack of baby back ribs, and the hummus and olives. They were served quickly and perfectly done. The ribs were soft; the meat fell from the bone, but still had texture, and the BBQ sauce they came with was both sweet and spicy.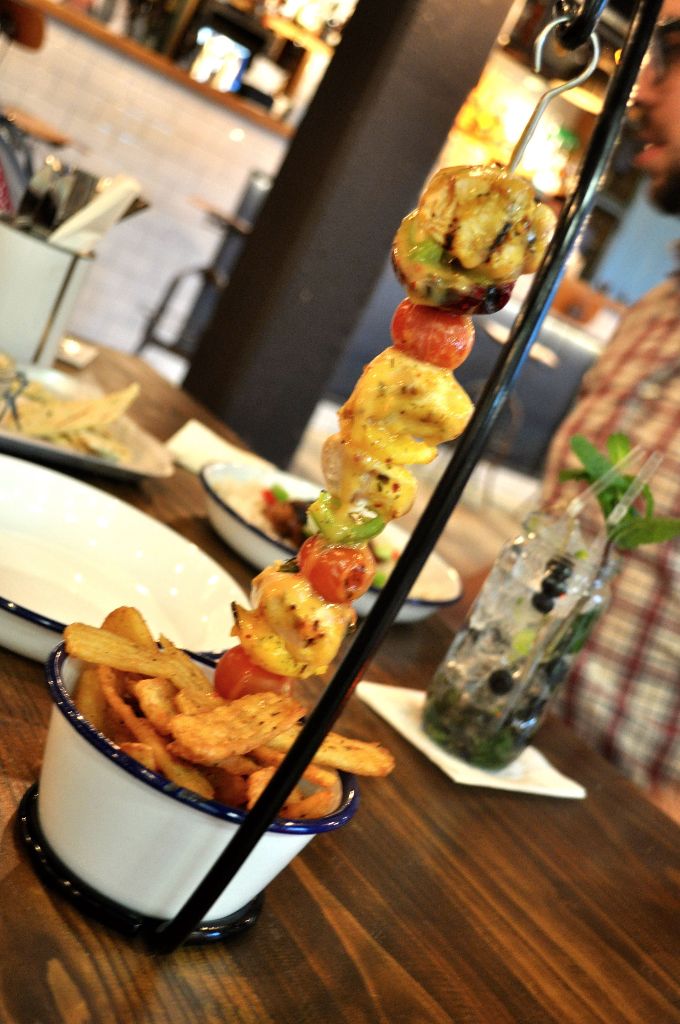 Next up I had the Hanging Chicken Kebab. The sauce dripping down from above had hot piri piri, but was balanced with a lemon zing. The piri piri had a bearable heat too – tangy and hot, but died off quickly so you weren't left with a burnt mouth. Mr M tried the Bourbon Chicken Thighs, with rice. The glaze was sticky and sweet; a little too sweet for me to be able to eat a plateful of it, but delicious and perfect for Mr M. Both dishes had a fresh element to them too, coming served with onions and peppers. The veg broke through the meat and glazes / sauces really well, and also made you feel like you were at least attempting a bit of your 5 a day.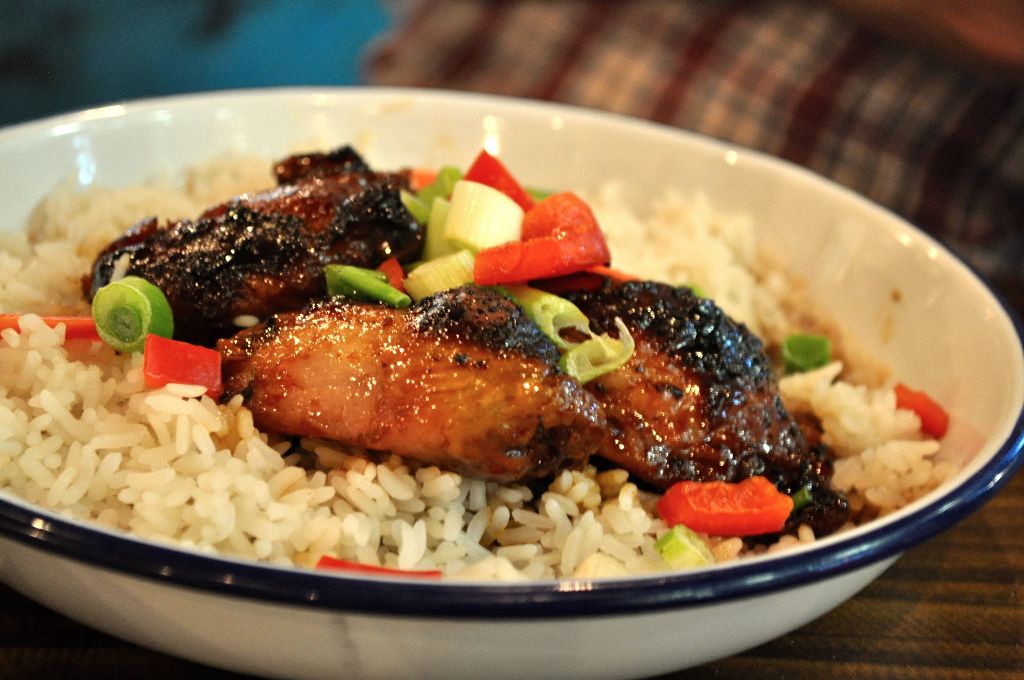 PUDDING = Chocolate Fudge Cake. Look at it. Need I say more?!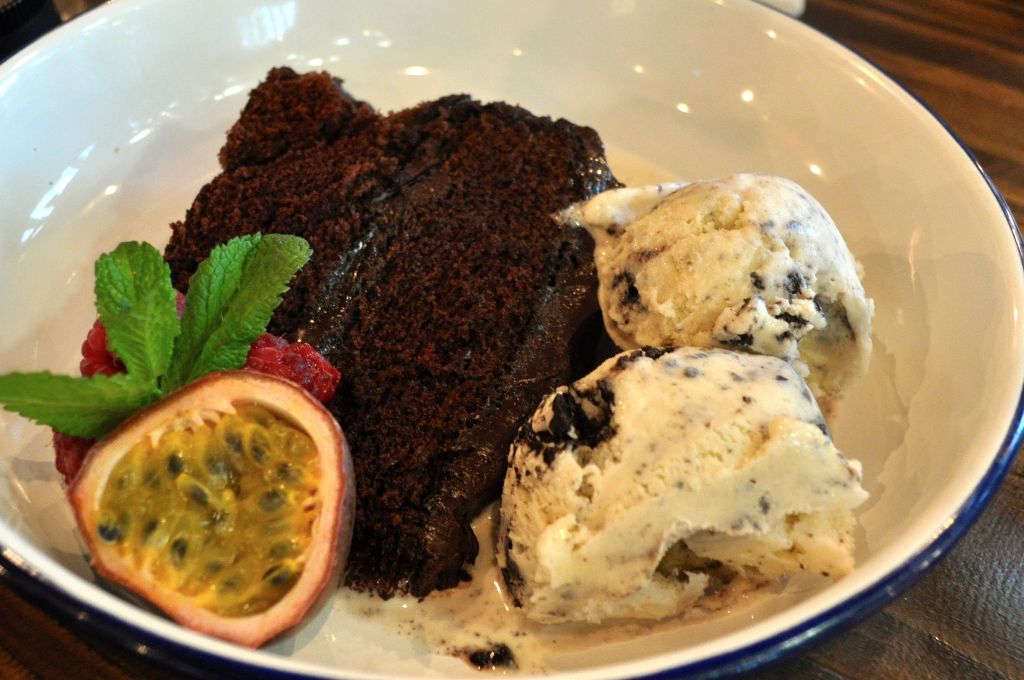 The menu at LAB is brilliantly simple, but the dishes, like the cocktails, have a bit of something different to them, and are sparked by imagination and fun. It's 'dig in' kind of food, and you always want what someone else has ordered, so it's great for sharing, even if that wasn't the intention (Mr M lost quite a bit of his main course!). We had great service from the staff, and the food came out surprisingly quickly, which is just what's needed if you're heading to a show afterwards.
LAB is a fantastic venue. Perfectly placed for food and drink before or after a show, or just because you want a good feast. Great food and drink is always worth a little walk for… Give it a go if you haven't been already. You won't be disappointed.
Comments
comments