I have been quiet on here for a while, as it's been super busy with tots, work and evil illnesses (boo). However, I am now emerging out of the deep, dark of winter and clawing my way into spring. To celebrate this I have a tasty competition on the go, involving CHOCOLATE.
It's posh chocolate too – from Hotel Chocolat – ooh! Have a gander at this beauty: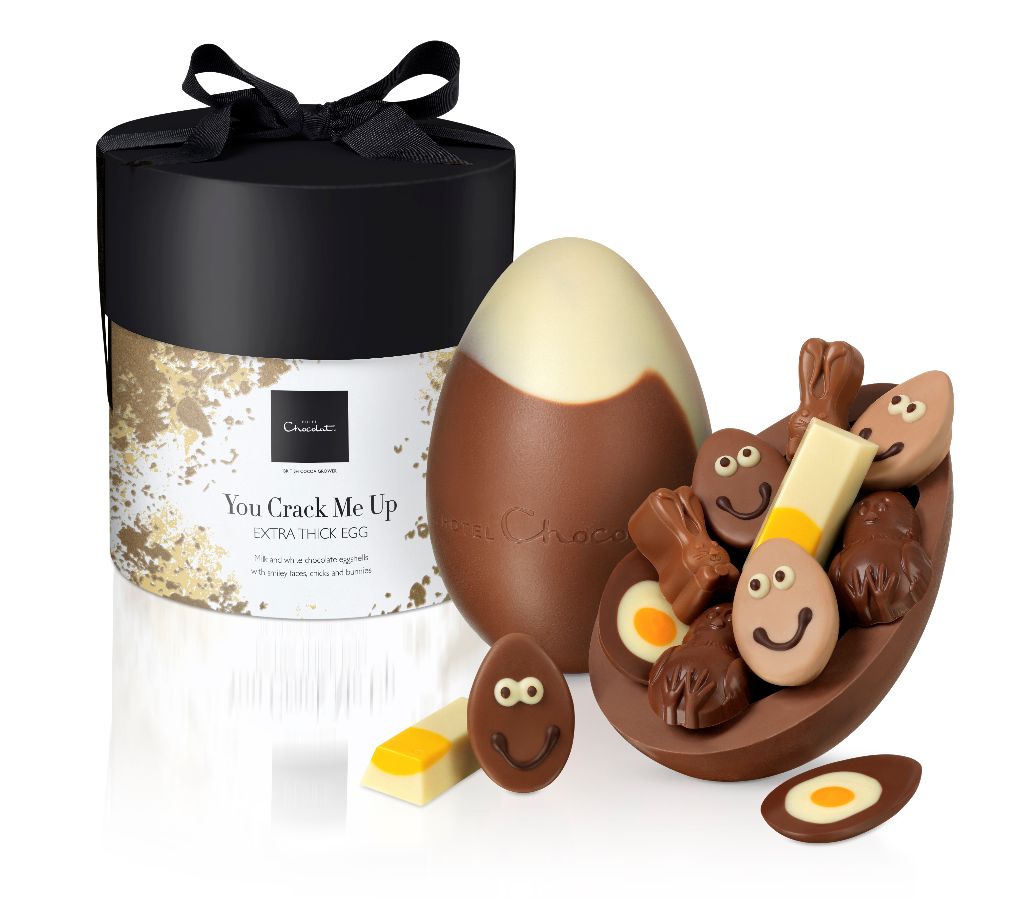 The winner can choose any Extra Thick Egg that they like from the beautiful range from Hotel Chocolat. I, of course, went for the slightly goofy one above as an example, but look, they do sophisticated ones too: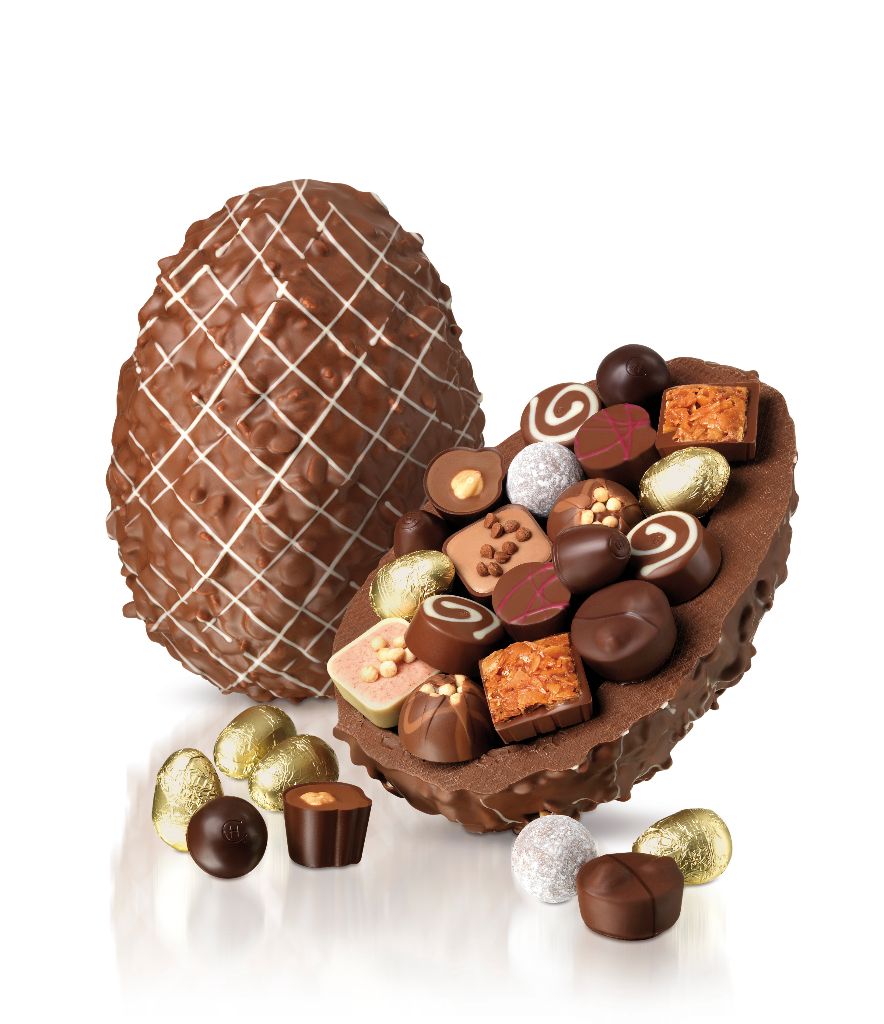 If you fancy winning a delicious Extra Thick Egg from Hotel Chocolat, then simply Retweet my competition tweet, or "like" my Facebook post.
Hotel Chocolat is selling loads of Easter products, including this egg sandwich. I'm not normally a fan of food looking like something it isn't (remember the luncheon meat slices that looked like teddy bears? WHY?), but I think this is rather clever.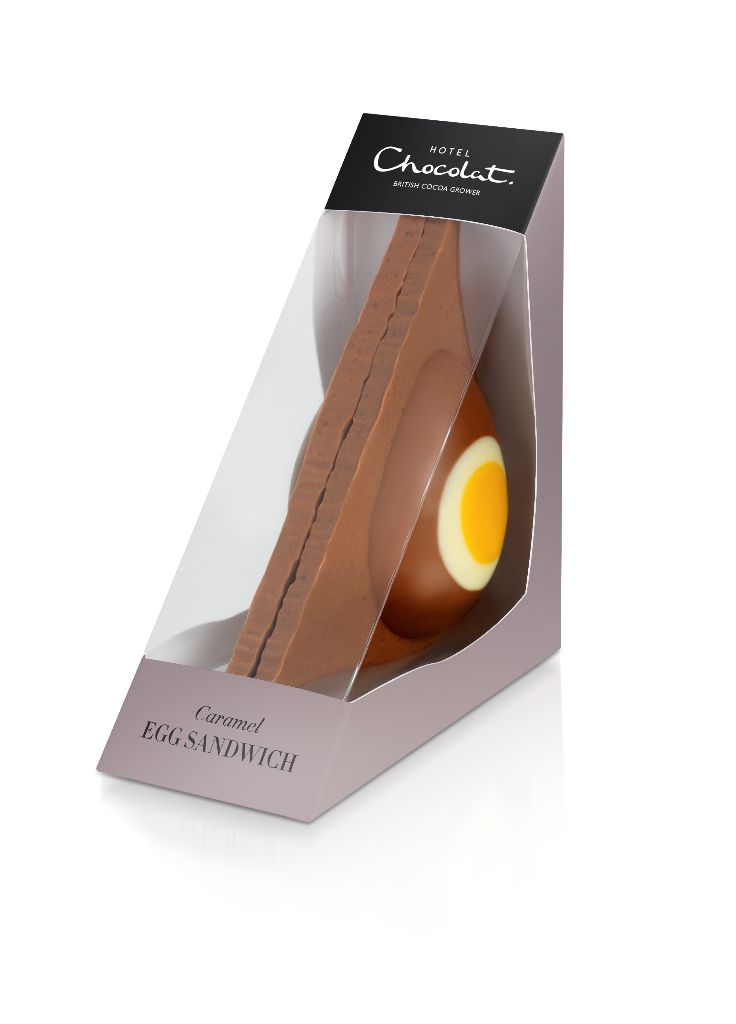 To make sure you don't miss out on this eggcellent competition, scramble your way over to Twitter or Facebook, quick smart. Don't chicken out, now! (Sorry.)
The winner will be chosen at random out of Emilia's egg basket. It'll be good to put it to use – it's currently redundant as the chooks quit laying over winter. I really resent buying chicken food AND eggs. Ruddy free loaders…
Competition closes at noon, on Friday 20th March 2015.
Comments
comments