La Bistro opened in Horsforth a couple of weeks ago, and we were rather excited as it's just up the road from us.
It looks great. There are twinkly lights on the trees outside, which is a good start ("CHRISTMAS LIGHTS!", exclaimed Emilia). The interior is modern, clean, and there's plenty of wood and brickwork (which everyone loves).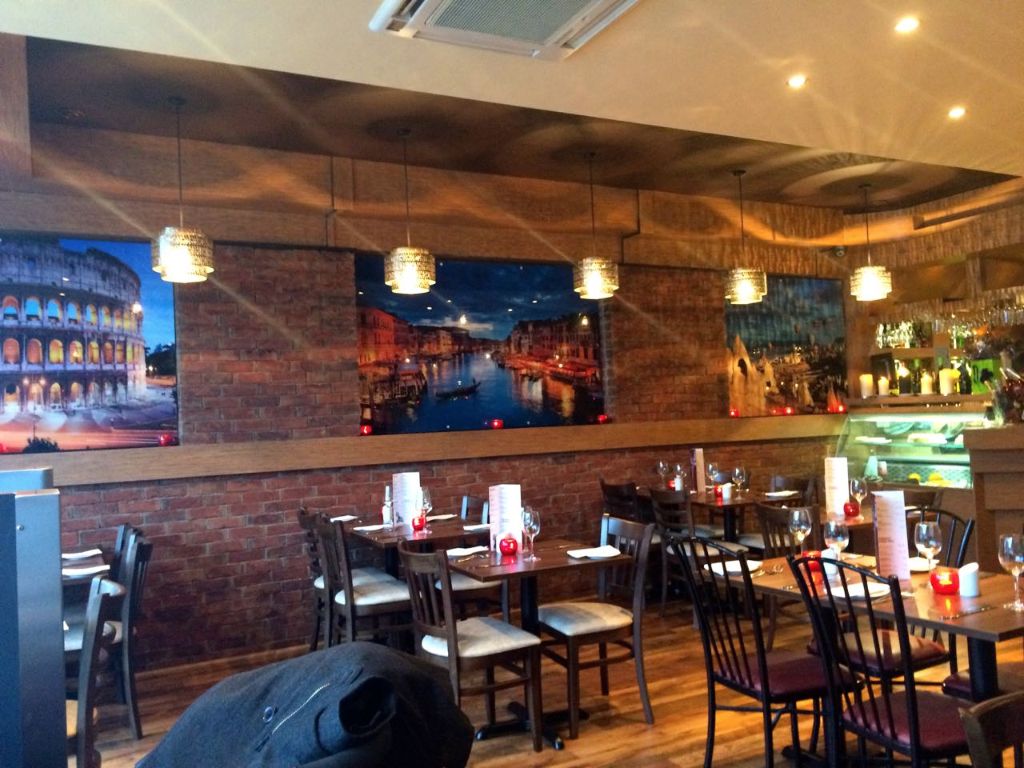 We were quickly settled at our table and ready to feast (though Mr M had to do a cash machine sprint as the restaurant isn't currently accepting card payments). Sadly, there is no children's menu, which I found surprising given that the owners say they want diners to become members of their "family". We were told that we could have a small portion of any dish, but the menu choices aren't that great for tots.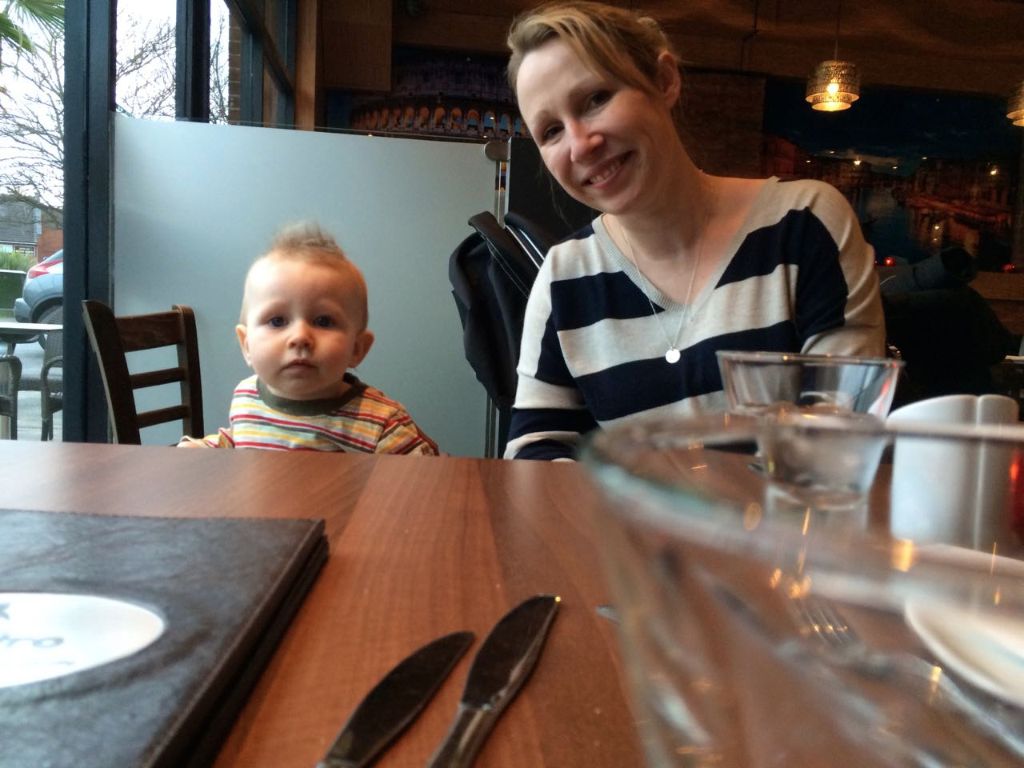 In the end, Emilia had a nutritious feast of bread and chips(!), while I opted for the lamb casserole, served with tortillas, salsa, mozzarella and tzatziki. The casserole was vibrant and rich, with well-balanced spices and deep tomato flavours. The mediterranean veg was lovely, and had kept their bite and flavour. The lamb was a little dry, but I really liked the dish, and it was fun putting together different bits and bobs with the tortillas etc.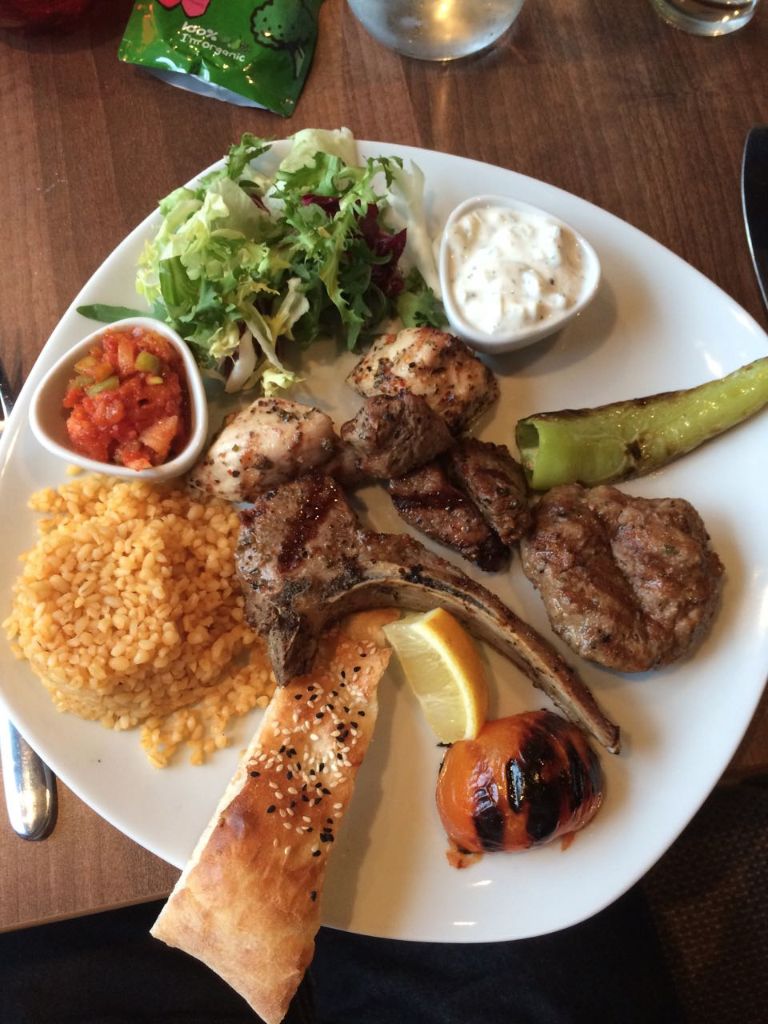 Mr M had the La Bistro Meat Platter (skewers of chicken, lamb, meatball, lamb cutlets, served with bulgar rice and salad). The red meat was a little overcooked for Mr M, and while he enjoyed the meal, he wasn't quite a full as you'd expect to be after having such a luxurious sounding dish. It's perhaps a little sparse? I had thought we might well be rolling him out the door!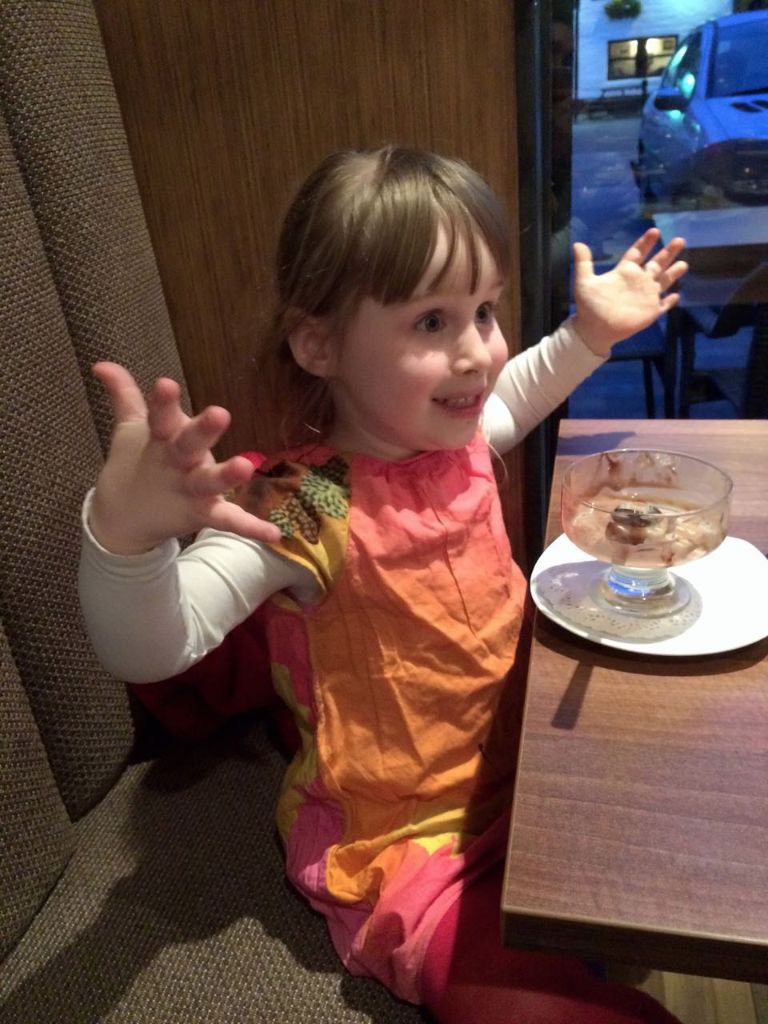 Next came desserts. Emilia was at least well catered for here – chocolate ice cream, complete with chocolate bits – perfect. I had the vanilla cheesecake… which did not go well. It had clearly been left out for far too long and was completely dry – the top had even gone rubbery, hmmm.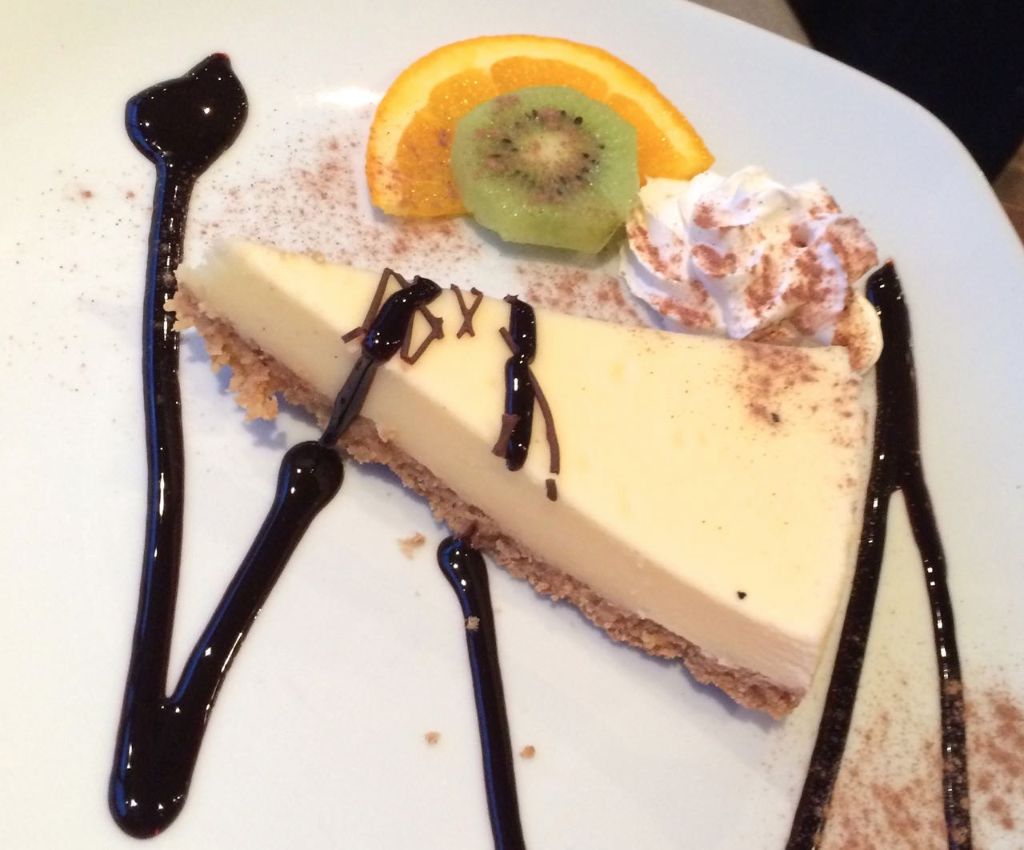 I messaged La Bistro about the dessert after we got home (I thought Mr M had mentioned it to them, he thought I had…). I received an acknowledgment about the state of the cheesecake, and an apology. It was a friendly response, but given that we paid for something that was totally inedible, they could have perhaps been a little more generous and offered a small token of recompense? Never mind.
There are issues with La Bistro, but their intentions are good, and the staff members are lovely. I will go back because it's so local to us, and we appreciate having an independent restaurant on the doorstep. I do hope they fix the glitches soon though, and have a think about the menu, bearing in mind the local "families" they're catering for.
Comments
comments