If you read my earlier post, you'll know that I have just started running again. I needed The Fear of an actual event to get me out there and training, so I signed up for the Color Me Rad 5k at Harewood House. The training didn't go quite as well as I'd hoped. Various lurgies (tonsillitis, AWFUL stomach bugs of DOOM) kept hitting me from all sides, and then there were the tots. If they weren't ill themselves, they were having some kind of insomnia weirdness, which meant a whole heap of sleep deprivation. So, running seemed impossible most days, and I hadn't become the lithe, sprightly athlete I'd hoped to by the day that the Color Me Rad run arrived.
BUT
I wasn't starting from nothing. I had done some training, which hadn't been quite as disastrous as I'd feared.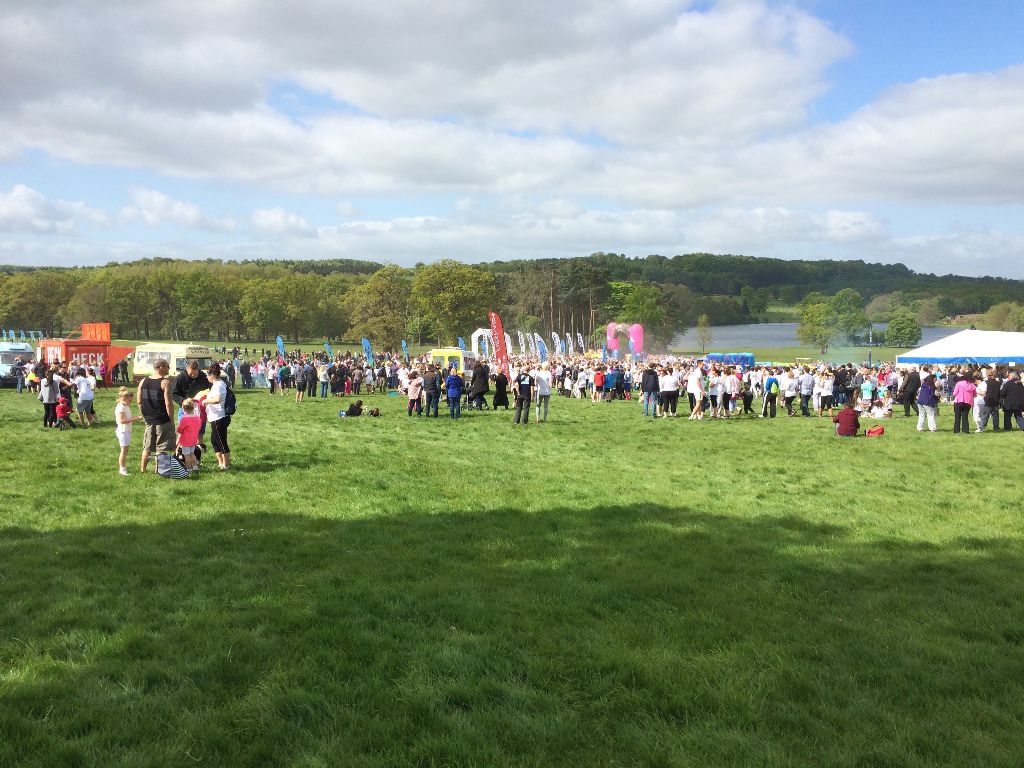 Arriving at the beautiful Harewood Estate I couldn't quite believe the scale of the event. It was like a mini festival. Car queues, food vans, music, puffs of colour bombs, and everyone clad and branded with the Color Me Rad clobber. It looked great!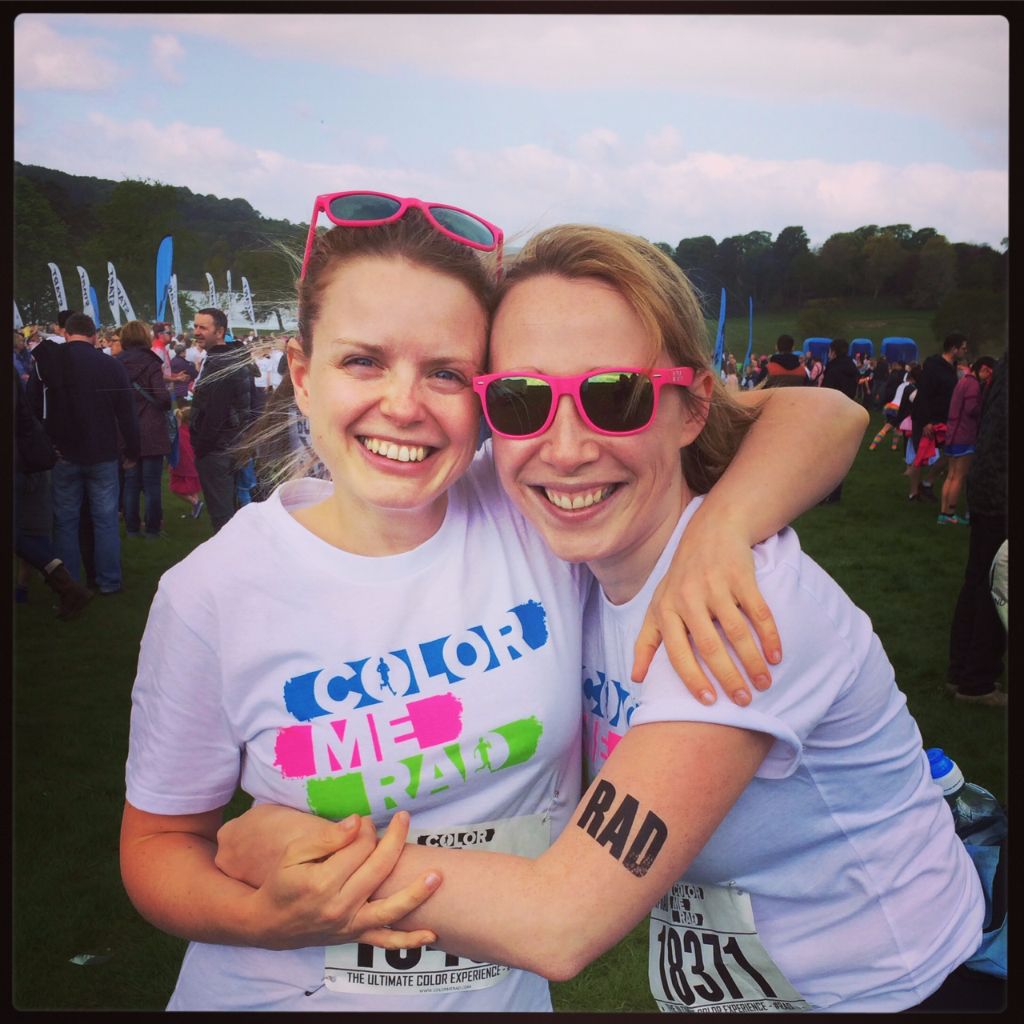 My team mate Liz was with me, and thank flip she was. This lady has been training for a half marathon, so she knows what she's doing. We soon wheedled our way to the start line and suddenly we were off!
The grass underfoot was thick, but running through the land at Harewood was stunning. Huge trees, grassland and a lake made a beautiful backdrop to my weary plodding. About 1k in we got to the first colour station. We had yet to get bombed and we were EXCITED. We edged forward slowly, and emerged on the other side … with one somewhat underwhelming speck of orange. Hmmm. Not the full on blast of colour we were expecting.
On we went and Liz was brilliant. I've never run with anyone before. I've always had a kind of fear about it. About the pressure to keep going when your lungs are going to collapse and your legs fall off. It wasn't like that at all though. Liz was patient, and kind about my slow legs. She just said to keep going and then chatted about things, which kept me entertained as we trotted along.
The next colour stations dotted throughout the run were a bit more impressive; blue, purple, lemon-smelling yellow, and the wet green they were blasting from pressure washer style things certainly had an impact. SPLAT. Right in the mouth! Haha. It was great though, it gave you a short break and it meant that you weren't thinking about the thing that you were actually doing; running.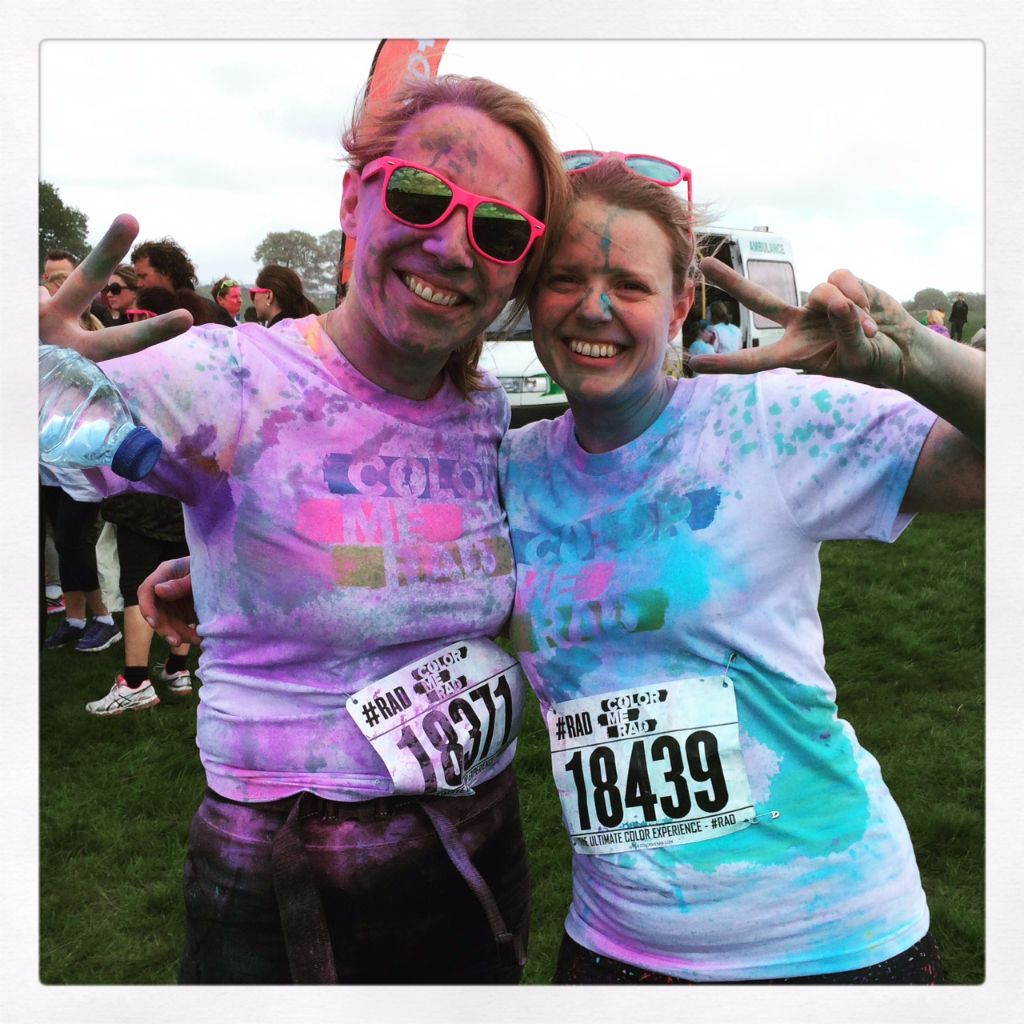 That is the key I think. When I'm out training, part of my brain is always thinking "I'm running, and panting a bit… that muscle is a bit sore… oh great, here comes a hill… I'm tired, when can I go home?!". It's incredibly negative and normally the only way around it is to blast music with a strong beat into my ears, and try to think about something else. So, getting blasted my colour is a great alternative! All very silly, and lots of fun, which is how things should be.
Emilia was a bit scared when she saw me emerge like a multi-coloured monster. She wouldn't even hold my hand! However, when we got home she declared me the winner of the race and made me a medal. I felt a bit like a winner having achieved a 5k. It's a tiny run for some people, but the longest I've done in a while. CHUFFED.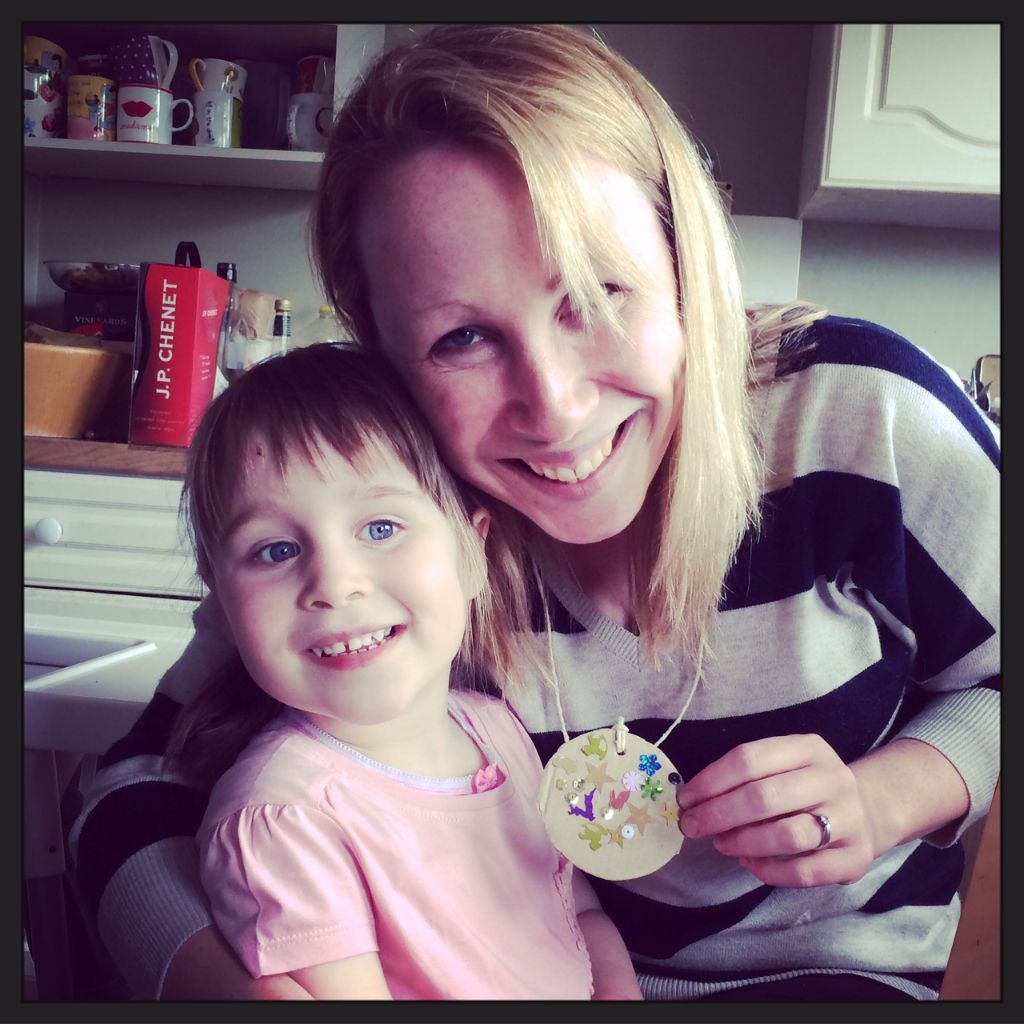 Comments
comments