One of the best things about being on holiday is trying out food you've never had before. In Menorca, we like to order from the Menu del Dia, especially at lunchtime. It's terrific value (normally about €15 for three courses), and has great local dishes on it. There also plenty of fresh fish options, which is exactly what you want when you're sitting on an island, by the sea.
You can often find something a little bit quirky on the Menu del Dia too, but do you take a chance on it, or not? We tend to go for it, but sadly this hasn't always worked in our favour. (Mr M once chose prawns with pineapple, wondering how they could make such a thing work as a dish. It turns out that they couldn't. At all. Prawns and pineapple really shouldn't be a thing.)
Last year, we spotted Leche Frita on the menu. If you've never heard of this dish (like us at the time) the translation really doesn't help. Leche Frita translates to fried milk. Erm, ok? How does that work? Mr M plumped for the odd option once more, but this time lady luck was smiling on him. The dessert was incredible. Tiny delicious mouthfuls of fried custard, which were warm, soft, sweet and incredibly moreish.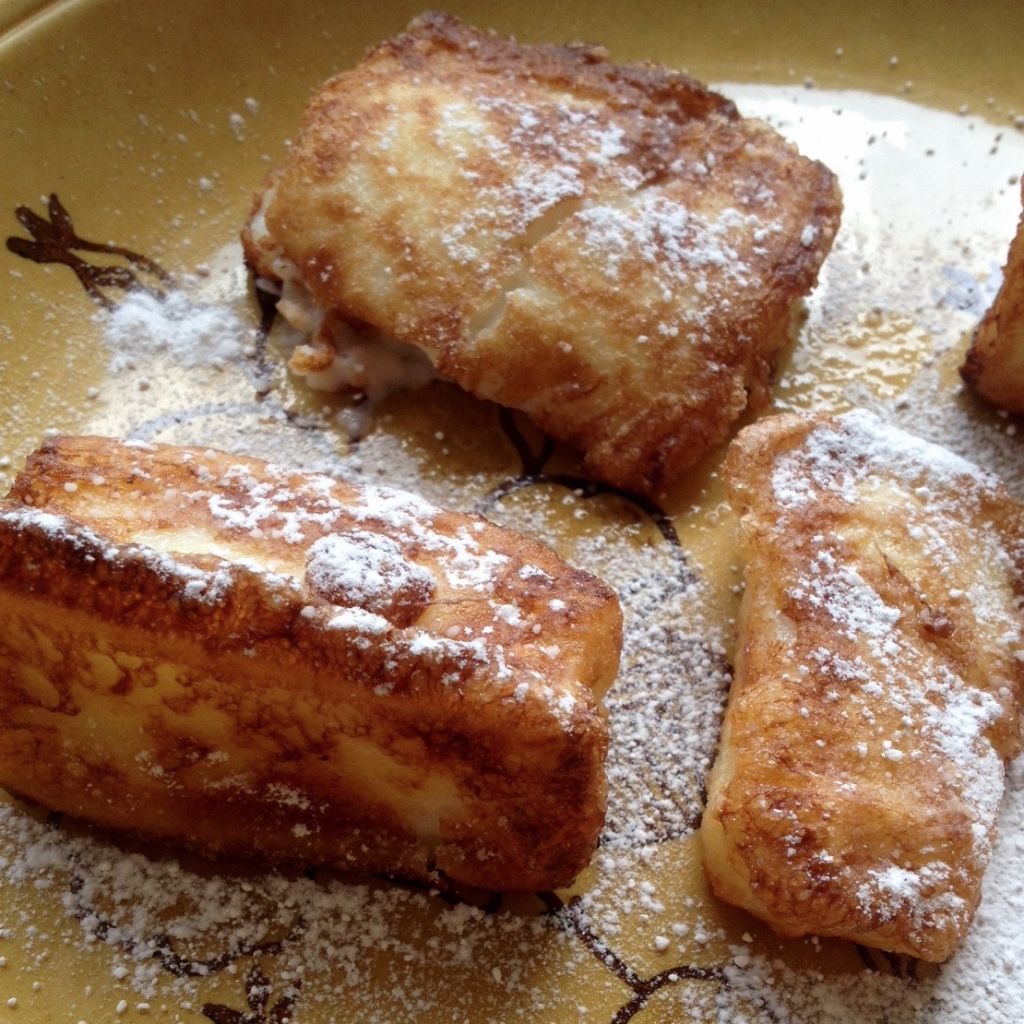 I've recently been trying to recreate Leche Frita, and have had a few disasters of my own (slimey, fried gloop – bleaurgh). However, I kept working on it, and have finally got pretty close. Not as good as the original of course, but it'll do until we go back to Menorca in a few weeks time…
Leche Frita Recipe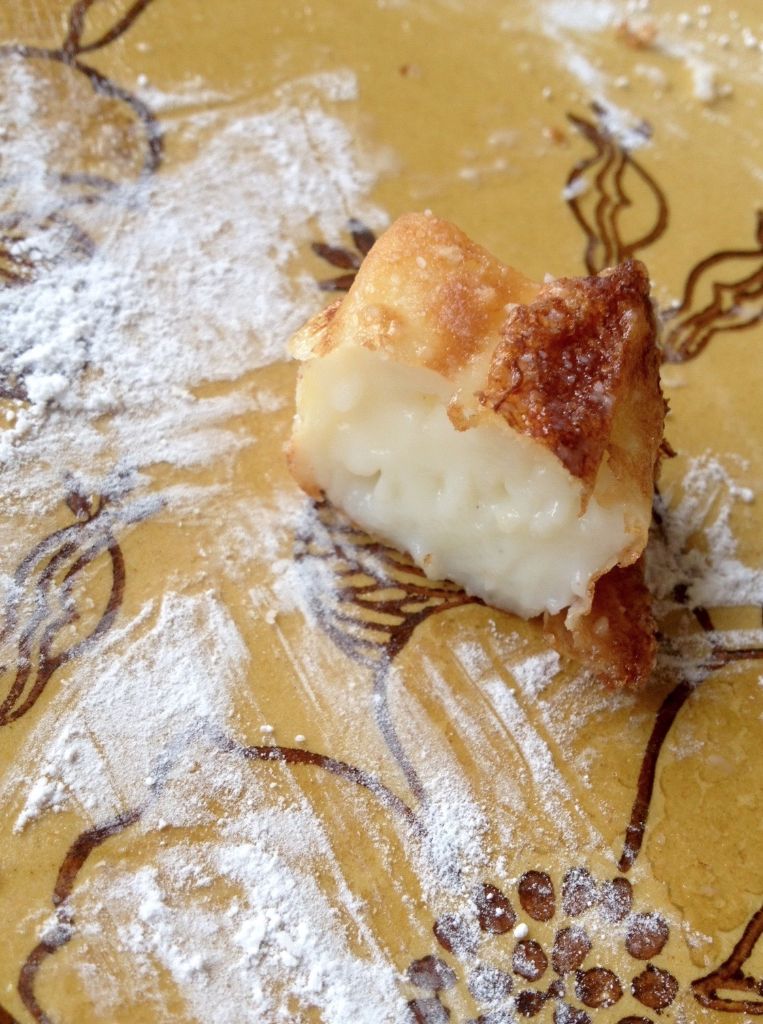 Ingredients:
80g cornflour
720ml whole milk
110g caster sugar
1tsp vanilla bean paste (or one vanilla pod)
1 egg
Plain flour (for dusting)
Vegetable oil (for frying)
Icing sugar (enough to sprinkle)
Method:
Put the cornflour in a medium (or large) pan, and whisk in 240mls of milk.
Once it's fully combined, add in the rest of the milk, the vanilla and caster sugar, and mix.
Take a shallow dish and wipe a tiny amount of oil all over the inside with a kitchen towel.
Put the pan on a high heat. Stir continuously until it reaches boiling point.
Boil and stir for another 1-2 minutes to make sure that the milk is fully thickened and the cornflour is thoroughly cooked through. (The mixture needs to be THICK. If it isn't, add more cornflour, and cook it through thoroughly.)
Pour the hot custard into the shallow dish you prepared (to a height of about 1.5cm – you may need two dishes) and leave to cool. Once it's cool enough, place it in the fridge for at least 4 hours.
In a small bowl, whisk an egg with a tiny pinch of salt and a splash of milk.
Turn out the set custard onto a floured surface, and chop into approx 2 inch squares.
Coat the squares in flour.
Heat oil (about 0.5cm depth) in a frying pan.
Dip the custard squares in the egg, then place straight into the pan.
Cook on a medium heat for about 2minutes per side.
Drain on kitchen towel.
Serve with a generous sprinkling of icing sugar and devour.
Comments
comments