Bangwok serves thai street food every lunchtime from Monday to Friday, on Sovereign Place right in the centre of Leeds. Their menu is brilliantly simple having just a few choices on the menu and each dish is made to order right in front of you (which is entertaining in itself). These chefs are good. Order after order gets whipped out from behind those woks, and they don't even have one bead of sweat on their brows. Impressive.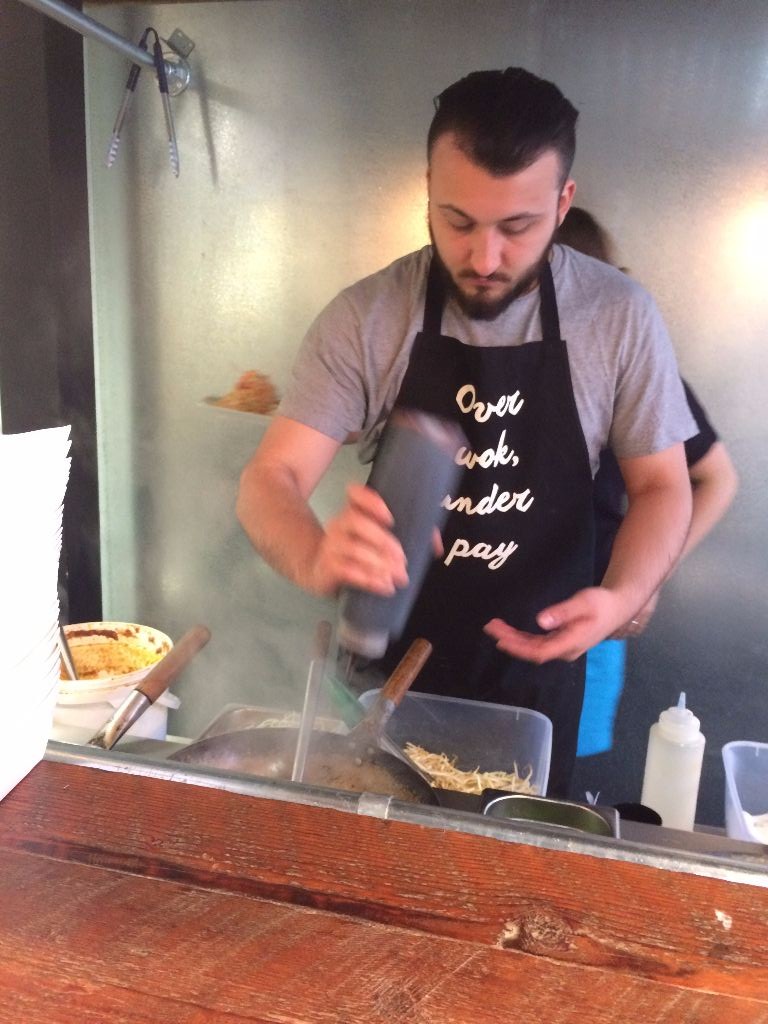 The venue is basic, but it's a style that works really well and it fits with the street food theme. It's cobbled together with steel, corrugated iron, strings of lightbulbs and pieces of off-cut wood. Upstairs there's a seating area where you can have your own booth. Lovely!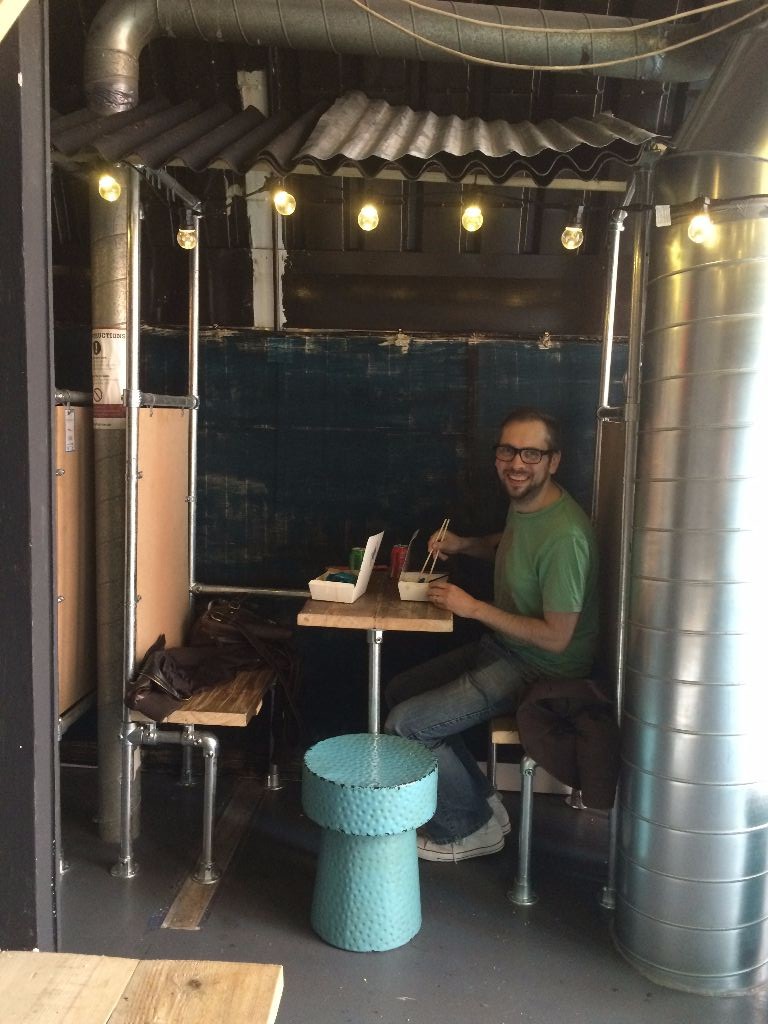 I ordered the Pad Thai, and Mr M had the Pad See-Ew with chicken. The Pad Thai was fresh with bamboo shoots and spring onions, and it was packed full of flavour. My only complaint is that there seemed to be an extra fistfull of chilli flakes in there, so look out for that. Mr M's Pad See-Ew was smoky, the chicken was tender, and you could definitely taste the work of the wok. Both portions were very generous too.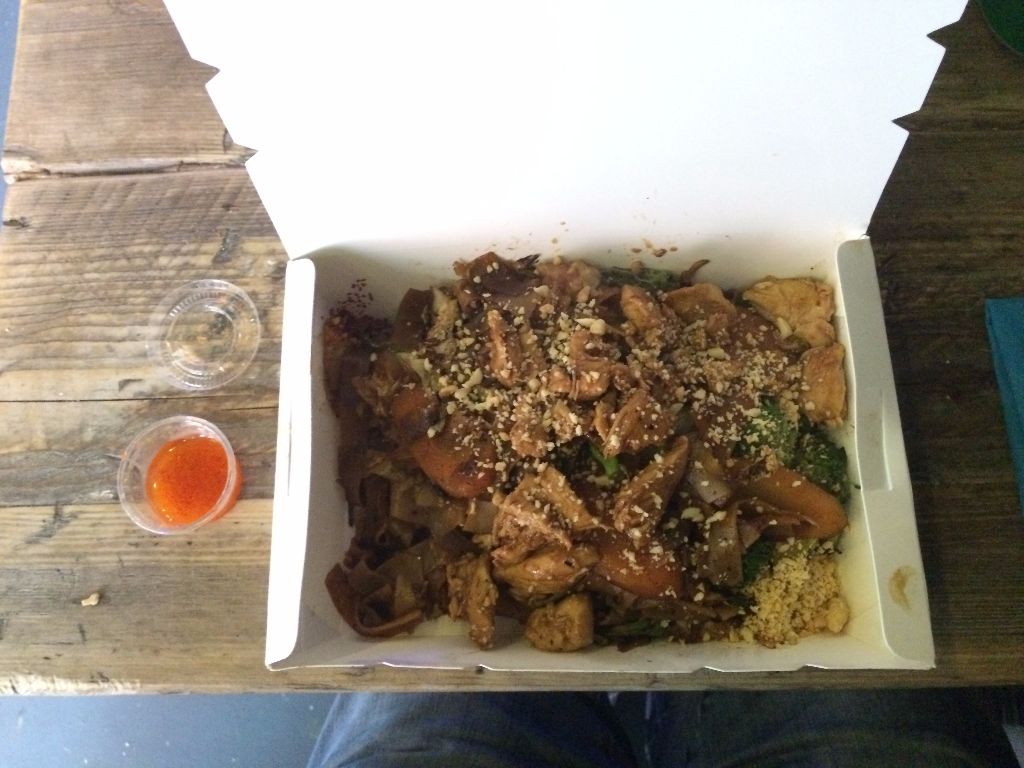 After starting out with a tuk tuk in London, BangWok is a great success story of street food finding a home. Eat in or takeaway, it's a great lunch option for week days, 12-3pm.
Comments
comments