This is the BEST new centre for children in Leeds. The Rainbow Factory is a place that brings books and stories alive. I hesitate to call it a play centre, because it isn't really that; it's an interactive adventure.
Entering The Rainbow Factory, you go to The Gingerbread House to buy your tickets, and then follow the Yellow Brick Road to the entrance of the giant story book.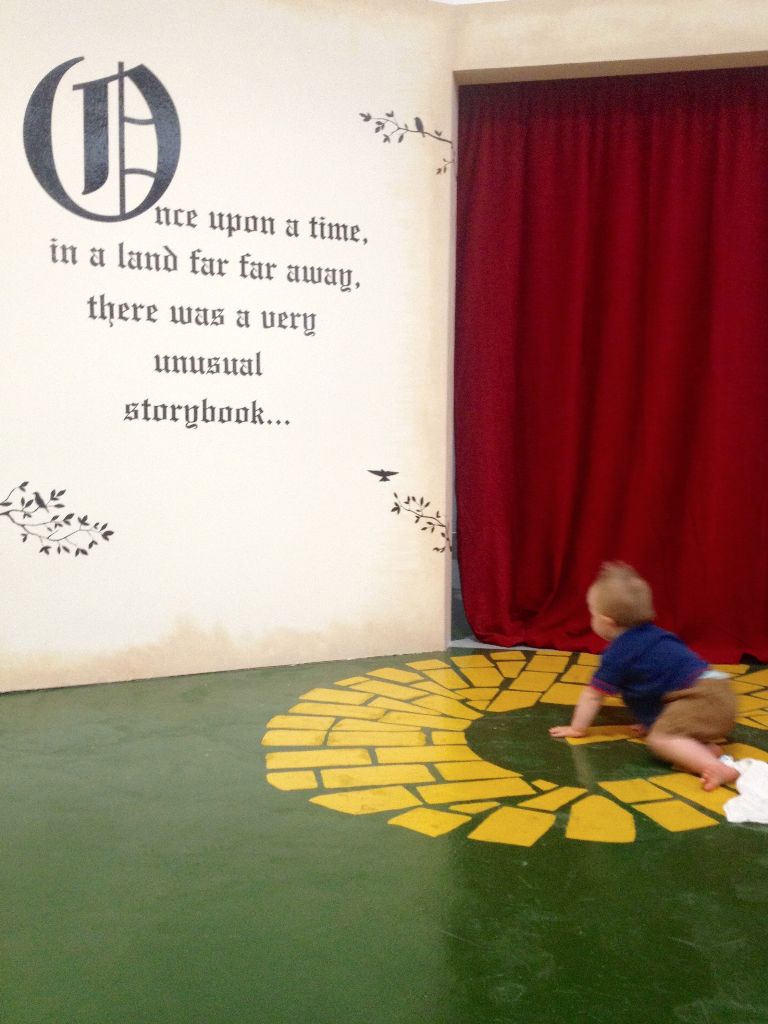 Hidden behind the red curtain are a selection of models depicting different stories; Alice in Wonderland, Little Red Riding Hood, Geppetto's work shop, and more… Staff are on hand to take you through these stories, and bring the models to life. (Emilia had a long discussion about Boggles, and how eating pine cones wouldn't hurt him because he had big teeth.)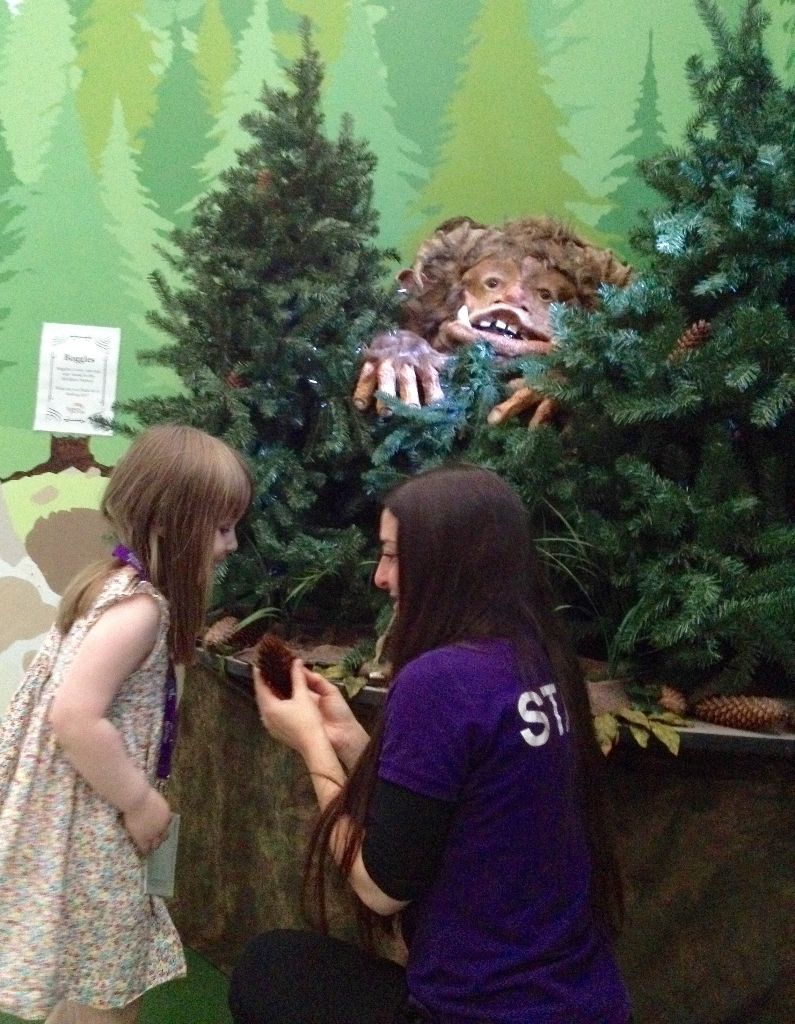 After this, you enter into the main centre. There's a Story Tree, The Beanstalk Stage (for interactive theatre) the Hansel and Gretal Cafe, and the Goldilocks Creative Kitchen (for arts and crafts).
The Rainbow Factory also puts on ticketed weekly events / classes. We went along to Bookworms, which is a story club, lead by a fantastic person who bring the stories to life. He gets the children to act out different parts of the books he's reading, and also sings nursery rhymes etc. Emilia LOVED it.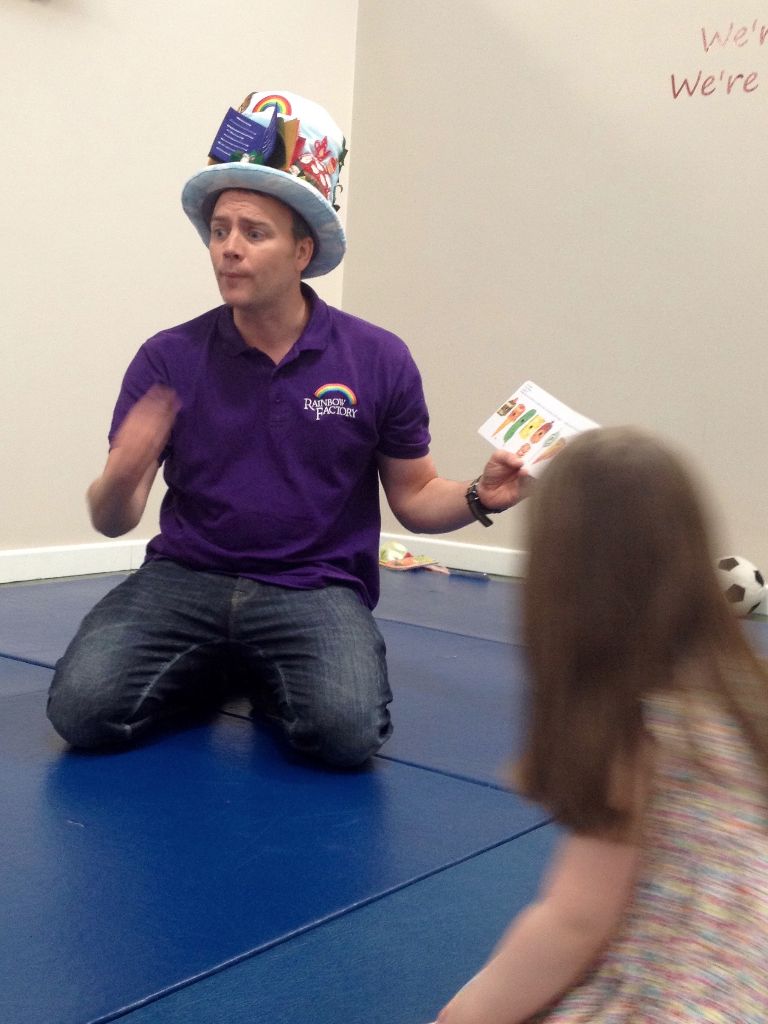 As good as this was, it wasn't the best part of our trip. At one point, a bell rang and suddenly two Rainbow Factory staff were calling for all the children to take part in a bear hunt (the We're Going on a Bear Hunt book). They lead the children through to The Rainbow Room, where they had clever props enabling the children to walk through the grass, the mud, the snow etc., and then enter into a cave to find the bear. It's hard to put into words how much fun this was for them. They were in the story. They were on a bear hunt.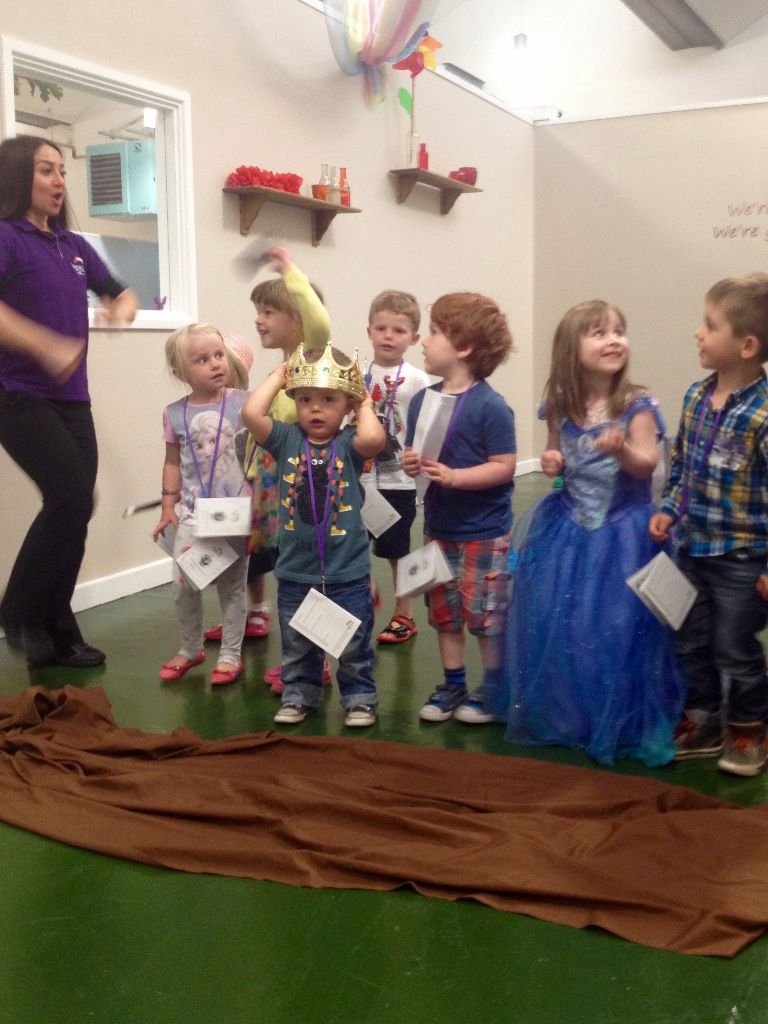 We took a lunch break after this, and Emilia had a lunch box with sandwiches, raisins, mini cheddars and fruit juice. This was the only minor glitch – she wouldn't eat the sandwiches as they were "too dry". She can be a fuss pot, but unfortunately the bread had dried out quite a lot. I know that the staff are looking at different providers though (they were sampling new brownies and flapjacks while we were there) so hopefully this aspect of the centre will improve soon.
The bell rang again, and soon all the children were gathered at The Beanstalk Stage to watch, and then act out, Little Red Riding Hood. It was so well done. The staff were patient, kind and encouraging, and gave all the children a turn at playing the Wolf (too cute to be scary!), Little Red Riding Hood and the Woodcutter. Once again, Emilia was totally immersed in another world, and she absolutely LOVED it.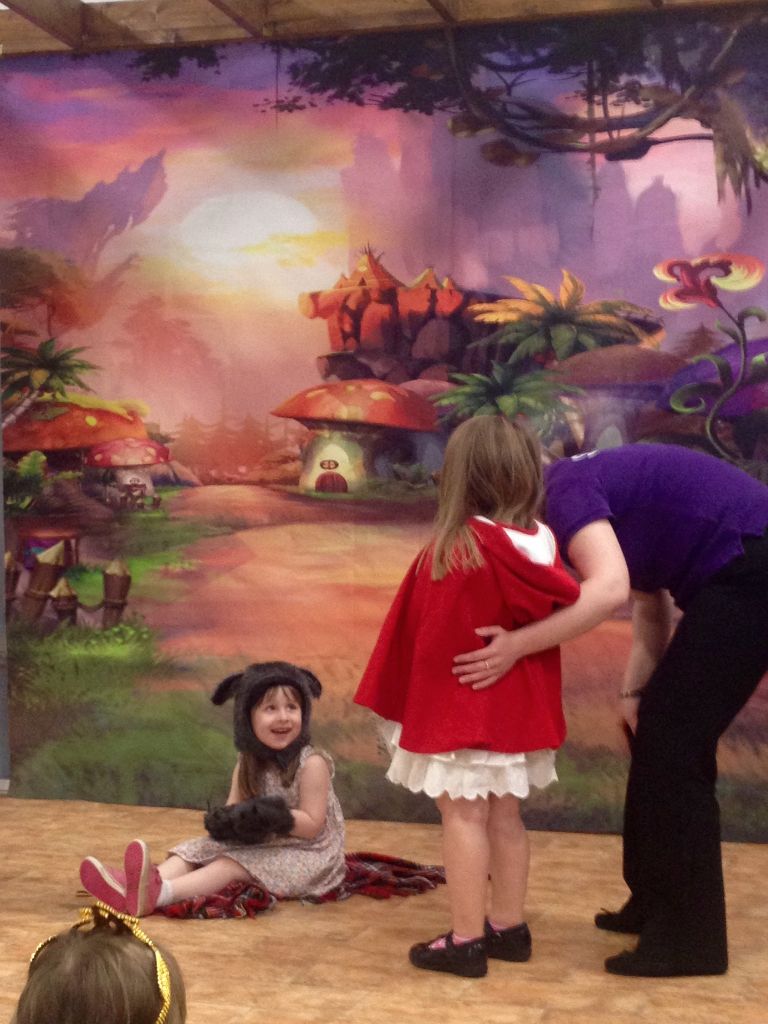 This is such a new opportunity for children, and it engages them on a completely different level to your bog standard, slightly traumatising, play centres. I would be there every day with Emilia if Robin was a little older. There are books and some craft activities for the under 2s, so they are provided for, but Robin is at a tricky stage to be contained or engaged for too long.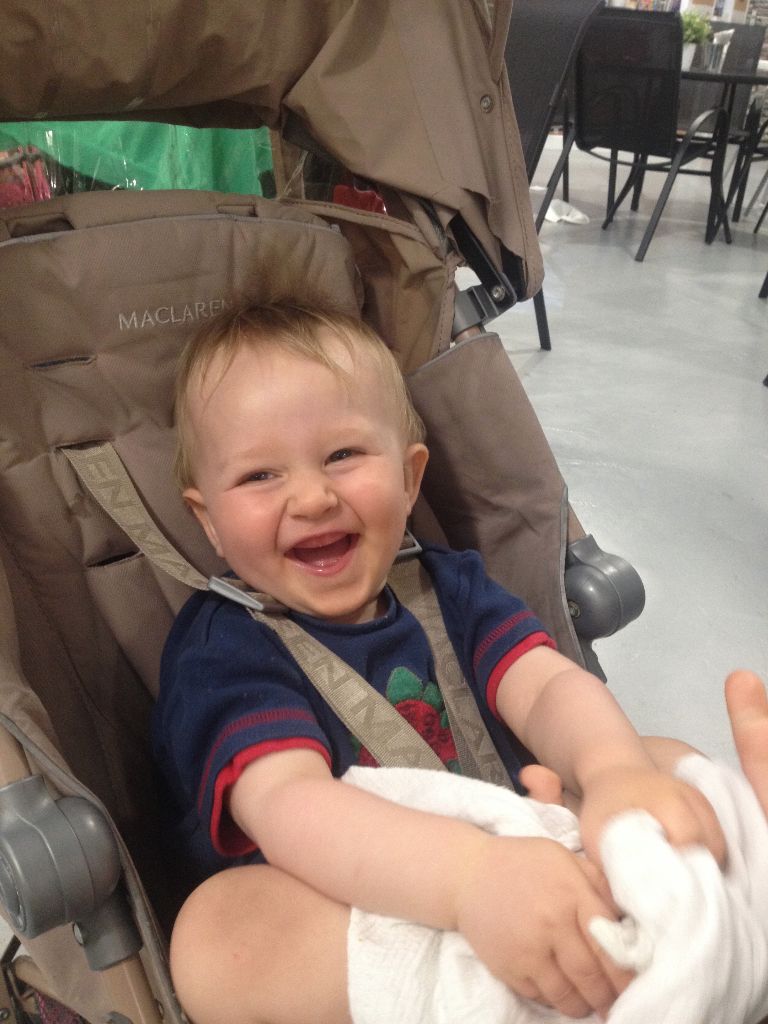 Before going to The Rainbow Factory, I had thought that their admission price was quite high, but the amount of interaction and attention that the children get from staff members is amazing. There's so much to get involved with that it's definitely worth the price. There's also theatre sessions, school holiday clubs and plenty more on the go at The Rainbow Factory, so have a look at the website.
We'll definitely be back soon for another adventure!!
Keep up with Jo Blogs on Facebook.
Comments
comments