In the Yorkshire Dales, there are olde worlde trains, travelling between olde worlde stations. It's lovely. The station at Bolton Abbey is incredibly quaint, with tea rooms, a shop and old suitcases stacked everywhere. They even have a fireplace in the ticket room to keep out the cold in winter.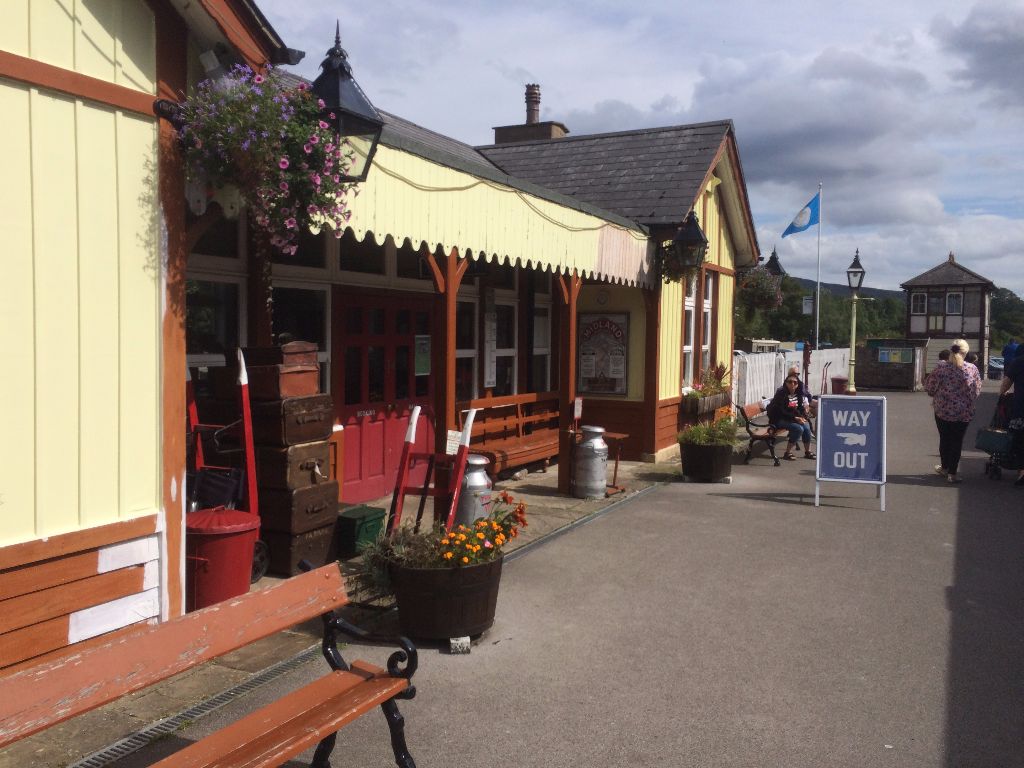 We pitched up to take a train ride to Embsay and back (though I had a nasty bee sting incident in the car park – OUCH). The train we got wasn't a full on steam train (though they do run one of those too – you have to check the timetable with an eagle eye if you want to get that one I think). Ours was a diesel train, but an old one, which was fun to explore.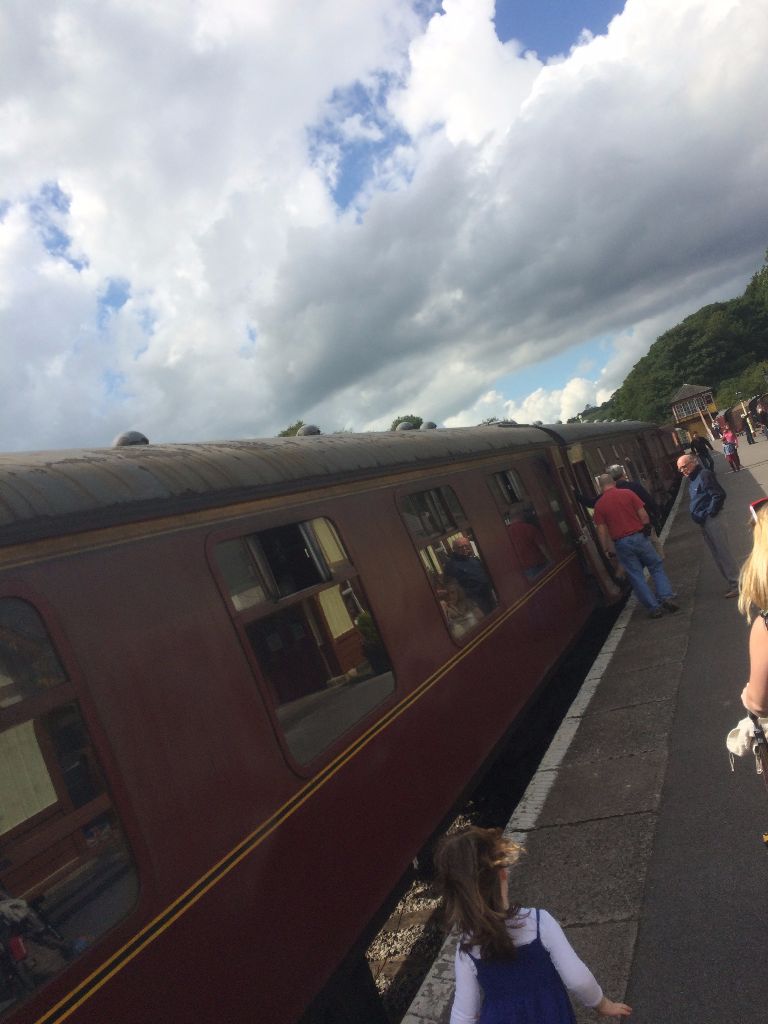 The journey was beautiful; we slowly wound our way through the dales, surrounded by sheep and green rolling hills. It's really spectacular scenery and travelling on these heritage railway lines is a great way to explore it.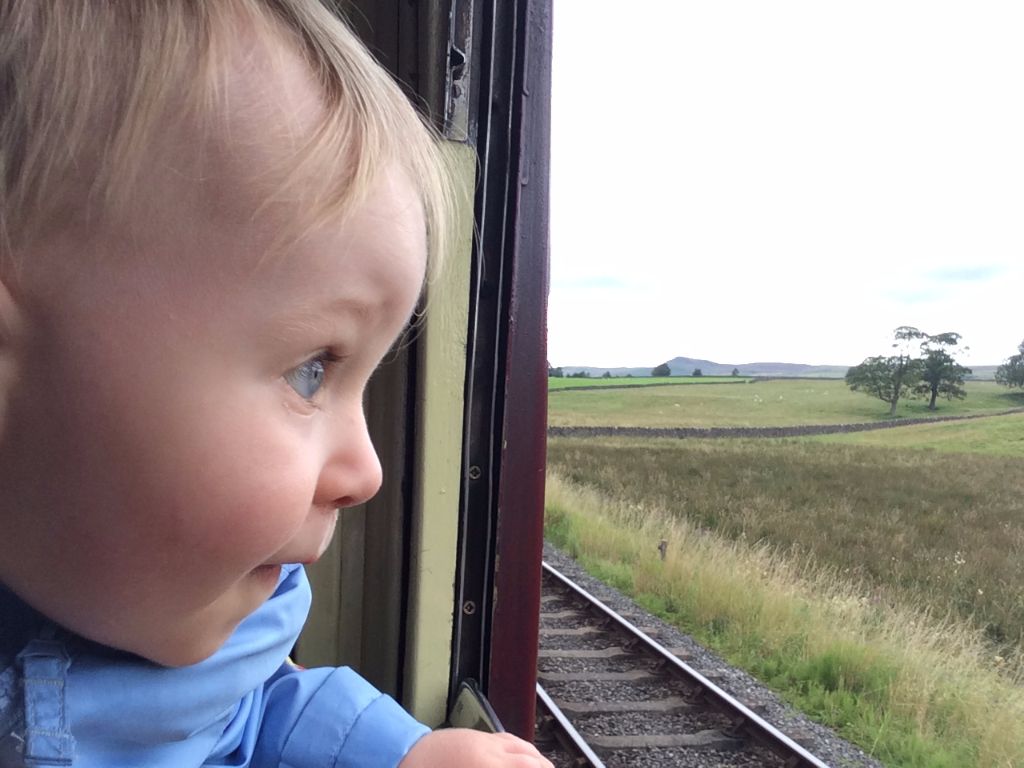 We pulled in at Embsay station, which is rather quaint too, if a little bit musty smelling?! All good fun though, and we stocked up with tea, cake and a Thomas flag before starting our journey back to Bolton Abbey station.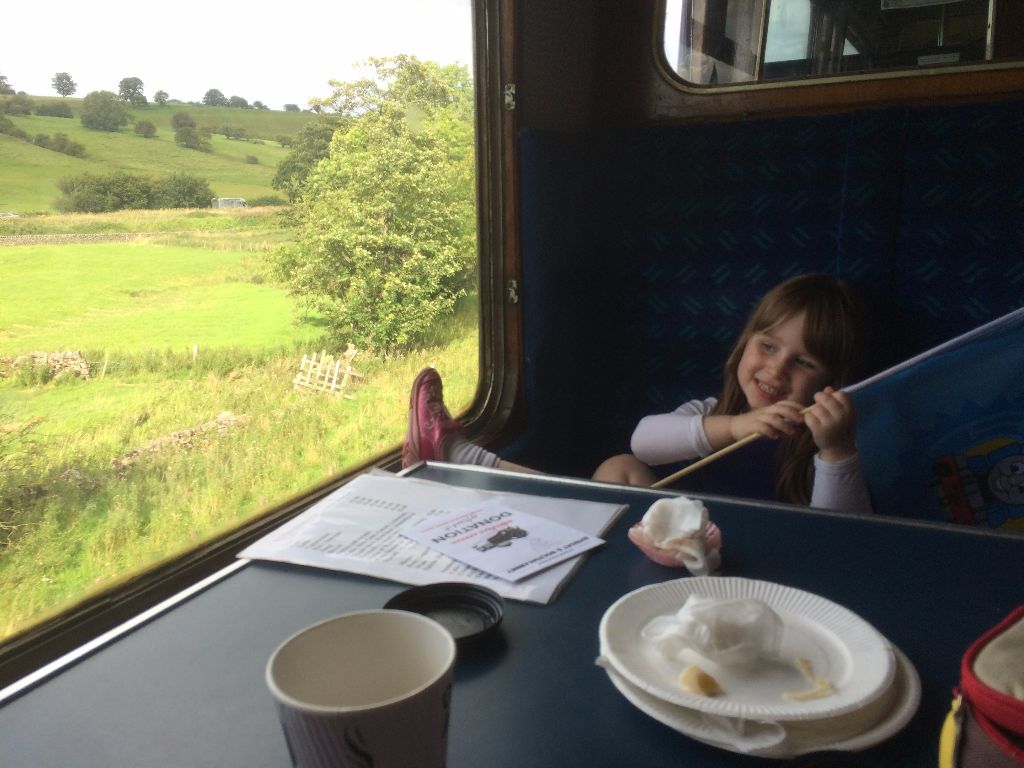 We had a great afternoon, my only gripe is the price – adult tickets are £10 each, and children's tickets (3yrs+) are £5. It's really quite steep for what you get. There are plenty of special events running through the year (like a Halloween train ride, and a Santa special) so we may wait for one of those before investing again.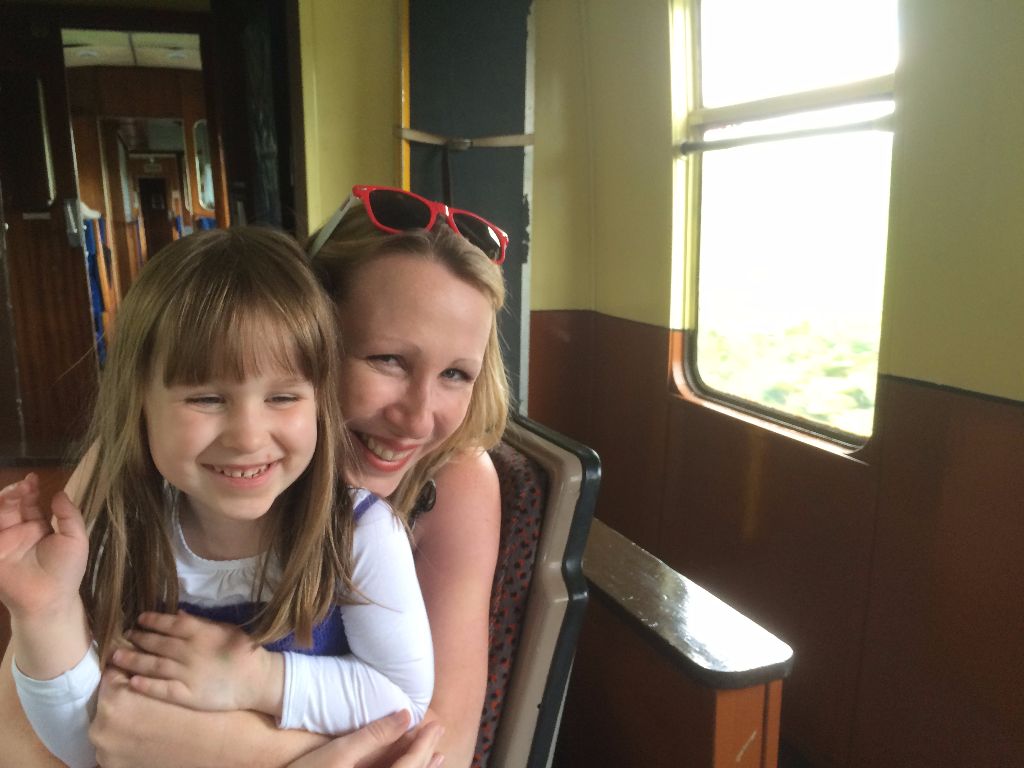 Embsay & Bolton Abbey Steam Railway is a volunteer-run organisation, and it's great to support it to keep these old trains running.
Full timetables and info can be found on their website.
Comments
comments