Northern Monk Refectory is found round the back of Leeds station, across the canal, in Holbeck. Please, don't let that put you off – it's only 5 minutes walk from central Leeds, and well worth it.
The Refectory is on the first floor, and beneath it is the brewery, where many delicious beers are created.
Like the monks before us, Northern Monk is commited to creating the highest quality beers combining the best of traditional monastic brewing values with a progressive approach to ingredients and techniques.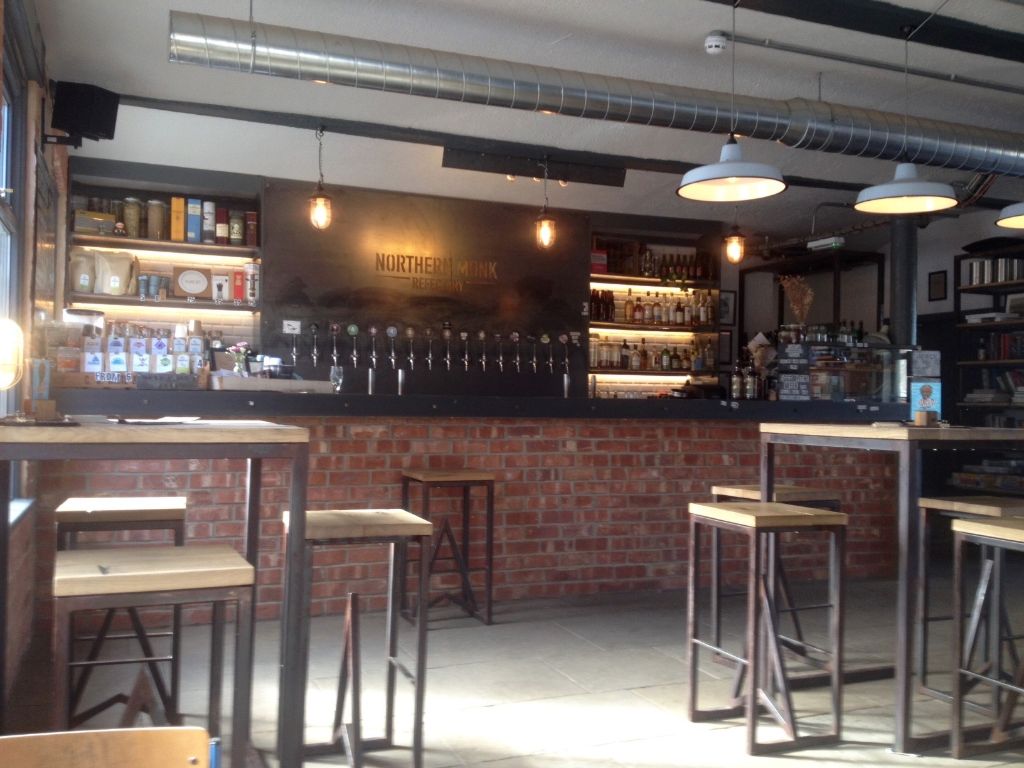 I love their ethos, and I love their venue. Stone floors, wooden tables, brick walls and a whole raft of beer on tap. However, as I visited at 11am it was a little early for a beer, so I had a rather civilised late breakfast of English Breakfast tea with crumpets. Look at the teapot, I love it!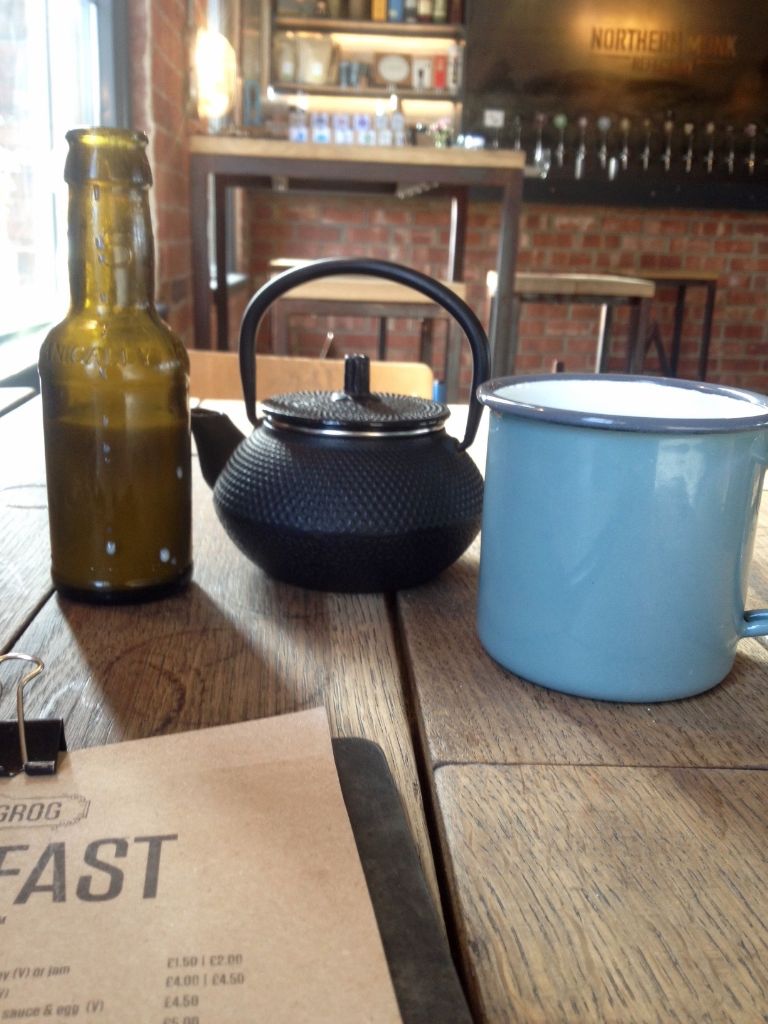 The food is done by Grub & Grog, and it's great. The crumpets were homemade, and perfectly done. The jam that came with them was sharp and not overly sweet, which is how I like it. If I am being picky, and I sometimes am, I would have preferred to have the jam in a pot so that I could put it on myself. I KNOW. Sorry, I can be an incredibly fussy eater, and I'm weirdly particular about the amount of jam I have on things. A bit like Sally (from When Harry Met Sally) I often want things "ON THE SIDE!".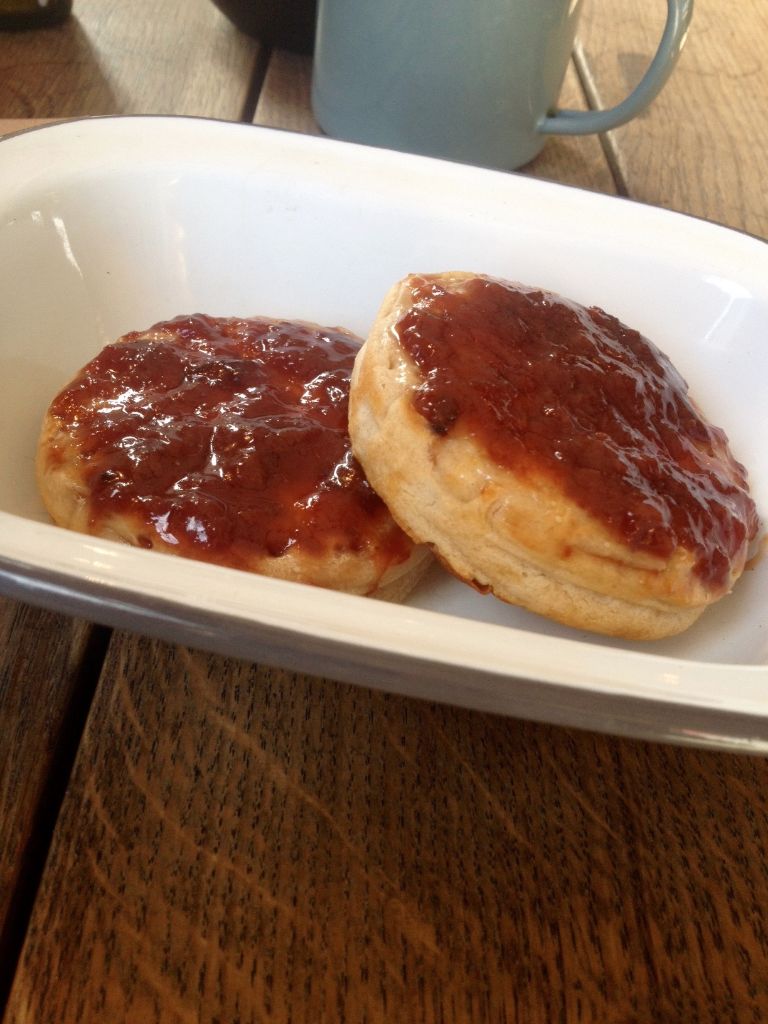 Everything was relaxed, and delicious at Northern Monk. There's just something refined, but heartfelt and lovely about it all.  The staff members were really friendly and easy going, which immediately set me at ease.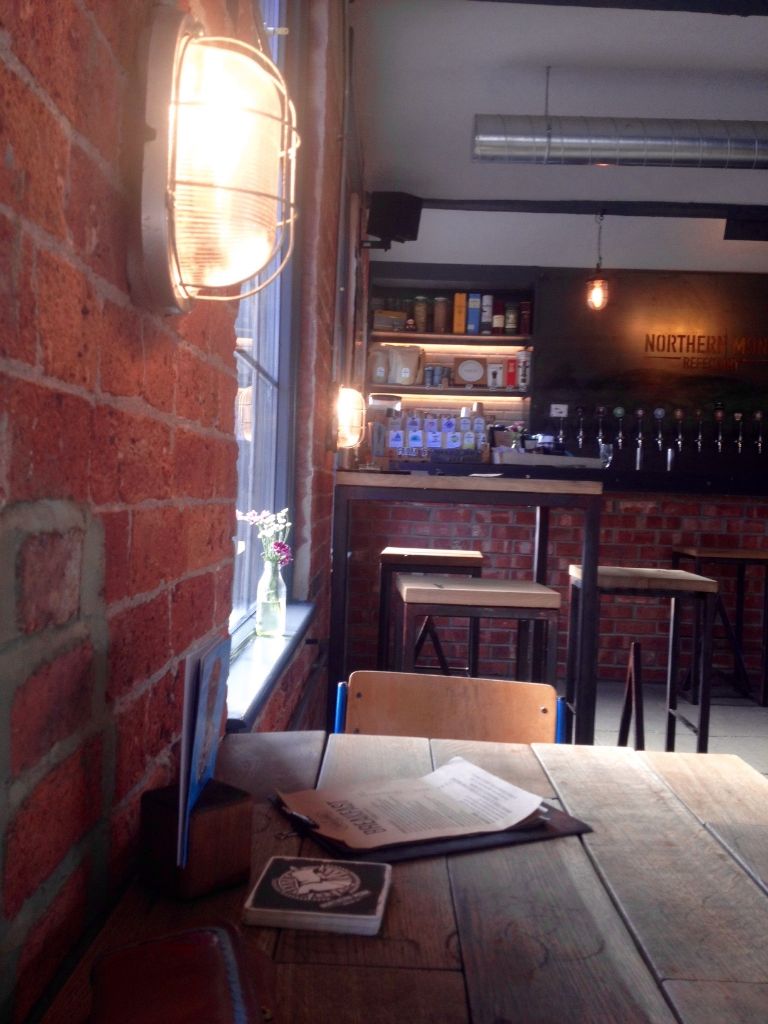 The rest of the food menu looks pretty amazing too. There are plenty of options for vegetarians (which is a rare find) and for meat eaters there's a Swillington Organic Farm Butcher's Special that you can get involved with, amongst many other things. Head down at any time of day and I'm sure you'll find what you're after.
Just like Fountains or Kirkstall Abbey in Yorkshire of old, all of Northern Monks ale is brewed in house right under our feet. Each of our beers are unique in their taste, colour and origins. Our dedication to our craft means that each person who joins us in The Refectory is given the time they need to find the right drink and the service it deserves.
I'll have to return soon to test out those beers …!
Comments
comments