Four years ago, I went to the second ever monthly meeting of the brand new cheese club, Homage2Fromage. Who knew that this club would not only spread cheesy joy to five other cities, but also create a new CHEESE CAFE? Amazing.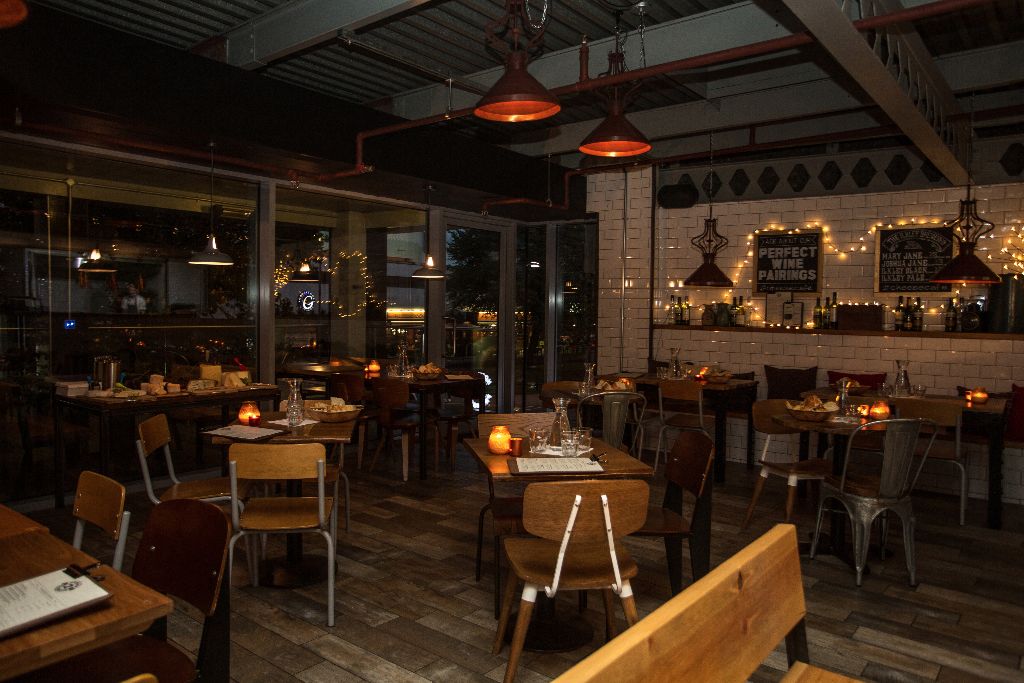 At the top of the Merrion Centre you will find their beacon of local cheesy goodness. I went along to the launch night last week, and it was as joyous as the first club night that I went to. The great thing is that the way I described that night four years ago, still rings true today, even though the hosts are now successful restaurant managers:
Homage2Fromage is an interesting new venture brought about by a love of food and the sociable, generous nature of its hosts Nick and Vickie. What's better than an evening spent eating, drinking and nattering? Not much.
– Me!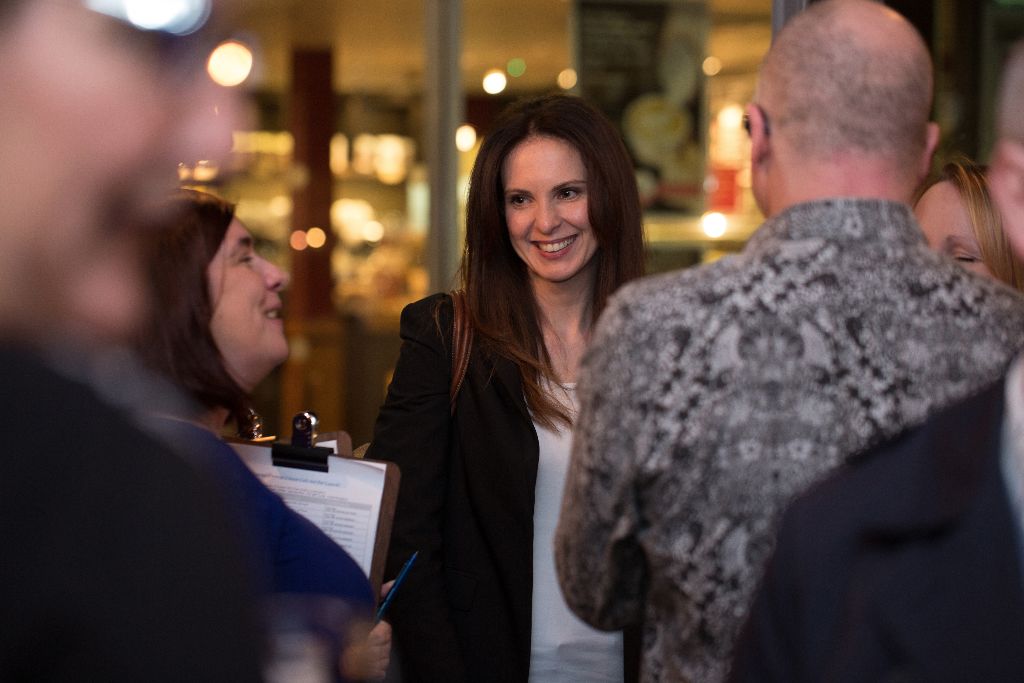 The menu is built around the European style of small plates. This works wonderfully well for cheese, because you don't need too much of any one kind until your mouth sticks together and your ribs stick to your back. Nick and Vickie have worked cunningly around this to create dishes that everyone wants to eat and share, without getting overwhelmed. It's cheese tapas, and it works.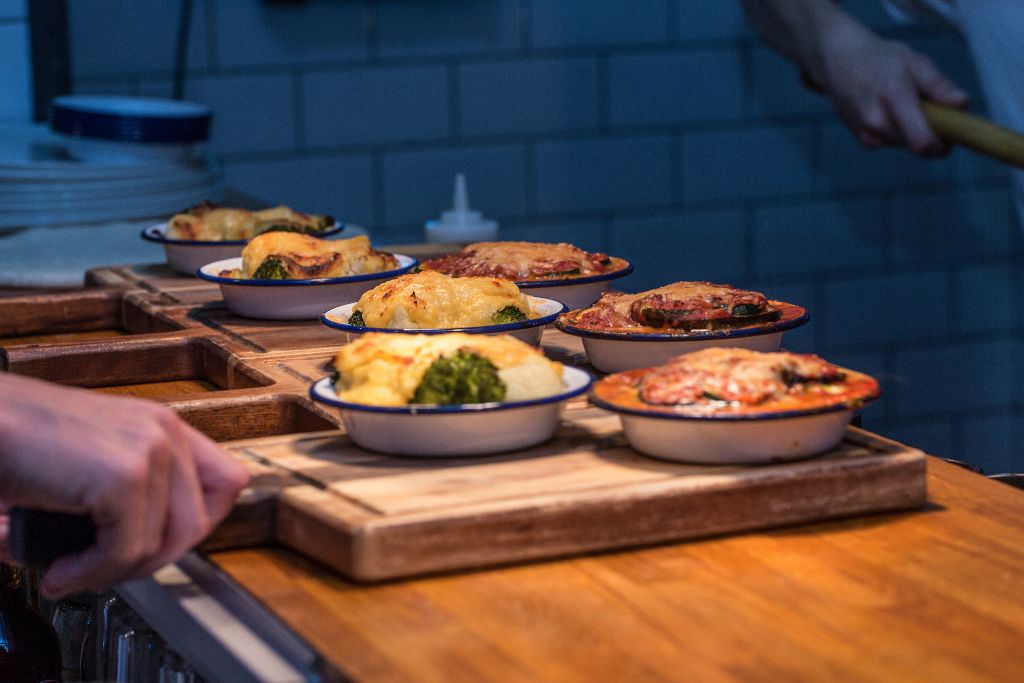 I sampled the Tartiflette and what a divine dish it is: Layers of potato, caramelised onions and bacon, fragrant with garlic and thyme and bubbling with rich, unctuous Reblochon cheese. Even with what I said above, I could eat this all day long. The flavours melt together with the Reblochon cheese, and it's incredibly unctuous and moreish. The menu also tells you cheesy facts about the variety of cheese that you're eating, so it's educational too:
Reblochon is a soft, washed rind cheese, made with the 'second milking' of cows after the tax on the yield had been paid – a sneaky way for dairy maids to keep the best of the milk for these tasty little cheeses.
I also tried the Aubergine and Courgette Parmigiana, Vickie's Mac and Cheese and the Baked Camembert (my favourite – perfect levels of garlic and thyme).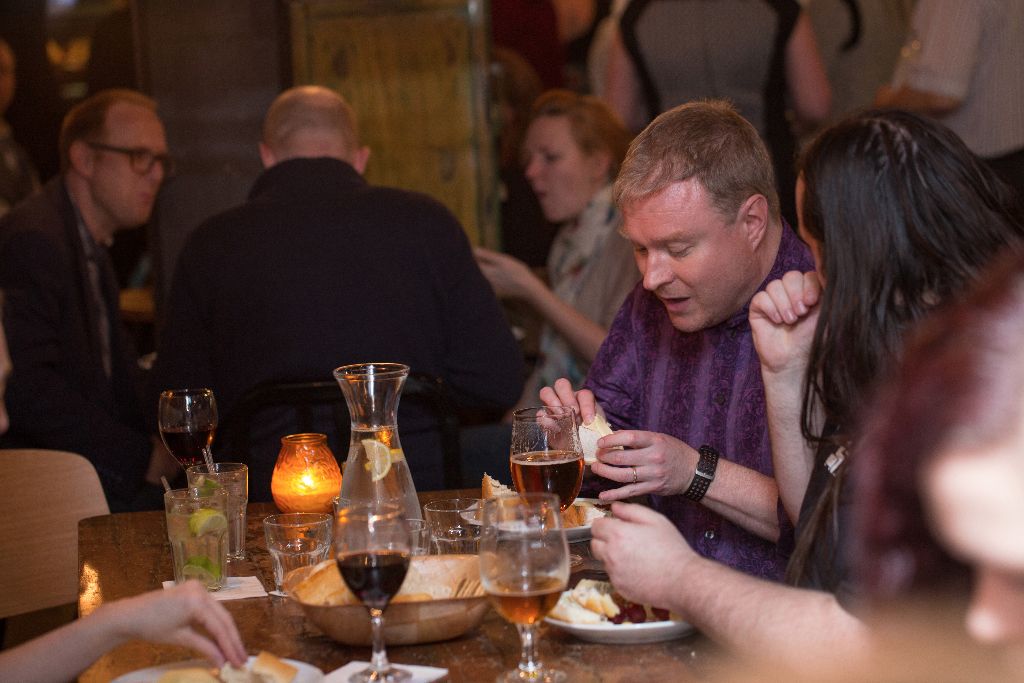 Other options include sandwiches, cheese boards, charcuterie, salads, and FONDUE!! Yes, FONDUE! I love it. 70s-tastic. A bubbling cauldron of fantastic Alpine fromage – molten Gruyere and Emmental with white wine and garlic, served with sourdough, and cornichons.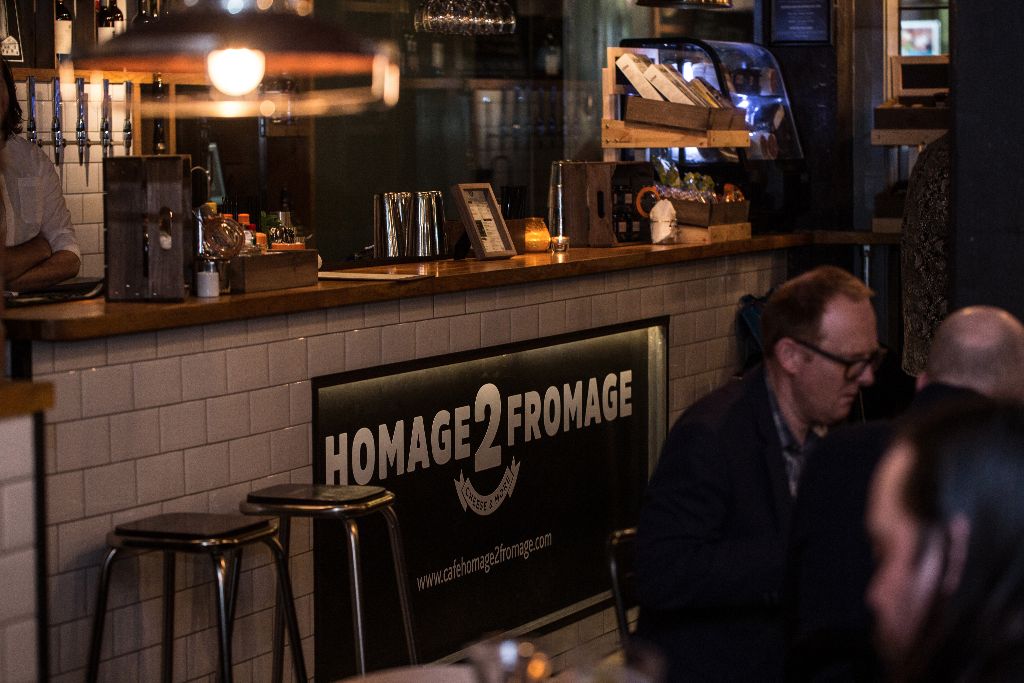 The launch night was everything I'd hoped it would be. A real celebration of how far Homage2Fromage has come, and all based within their brand new cheese cathedral, which is a lovely venue. There are decorative touches all around, big wooden tables, brick walls, candles, and dairy-esque white tiles.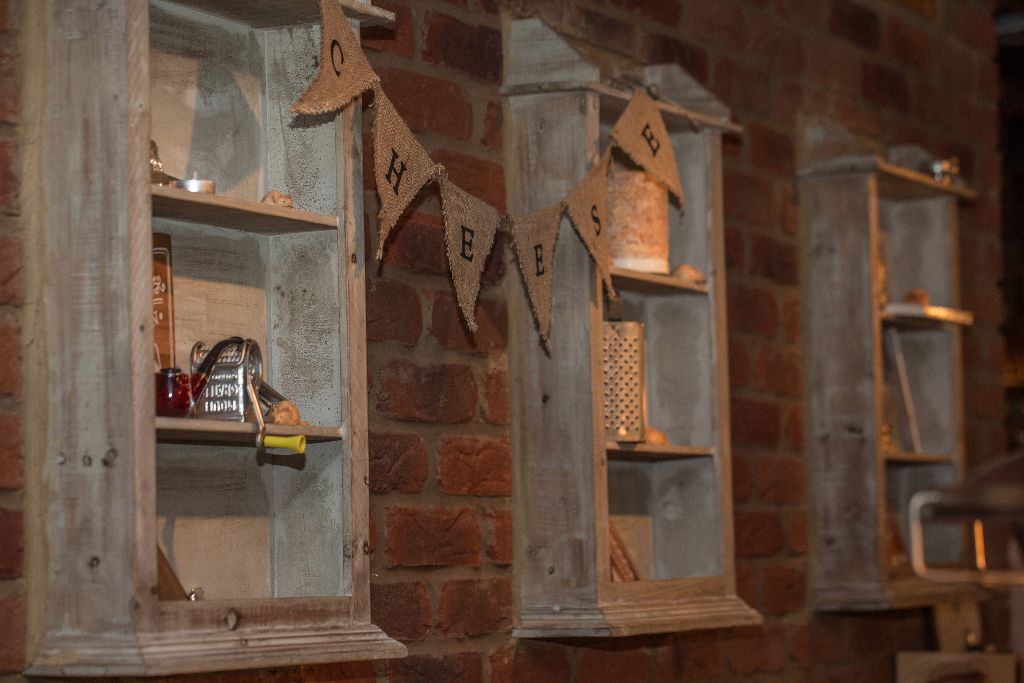 I'll certainly be returning with Mr M soon (who was MIFFED that he had to miss the launch).
Congratulations Homage2Fromage, all the best for your new venture!
For more info and booking, head to the Homage2Fromage website.
All images provided by Homage2Fromage.
Comments
comments