I've always loved going 10 pin bowling, even though I've never shown any particular skill at it. It's a fun thing to do with the little ones too, but bowling lanes are always kind of hazy, with no natural light, and a bit of a musty old shoe smell whacking you in the face as you enter. They are also horribly LOUD, with music blaring over clattering balls and pins, children swirling and shouting, and it all just builds and builds… Arg!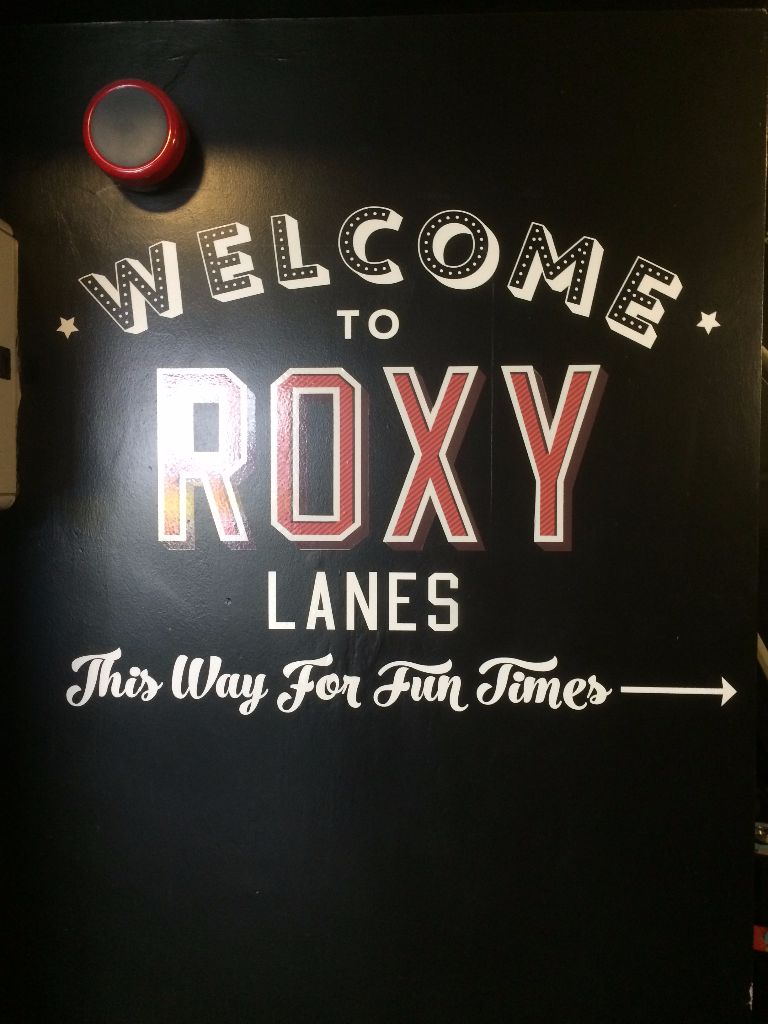 But this is NOT so at Roxy Lanes, which has a refreshing new take on 10 pin bowling, taking it in an altogether classier direction than the large commercial bowling halls that we're used to.
Found behind Tesco on Upper Basinghall St (believe me, directions help – it took us a while to get there!) Roxy Lanes sits on the first floor and has actual day light coming in through the windows. The bar area is modern and stylish, with plenty of seating for food and drinks too, so it's not just about the bowling. It's a proper bar, it just happens to have some bowling lanes in it.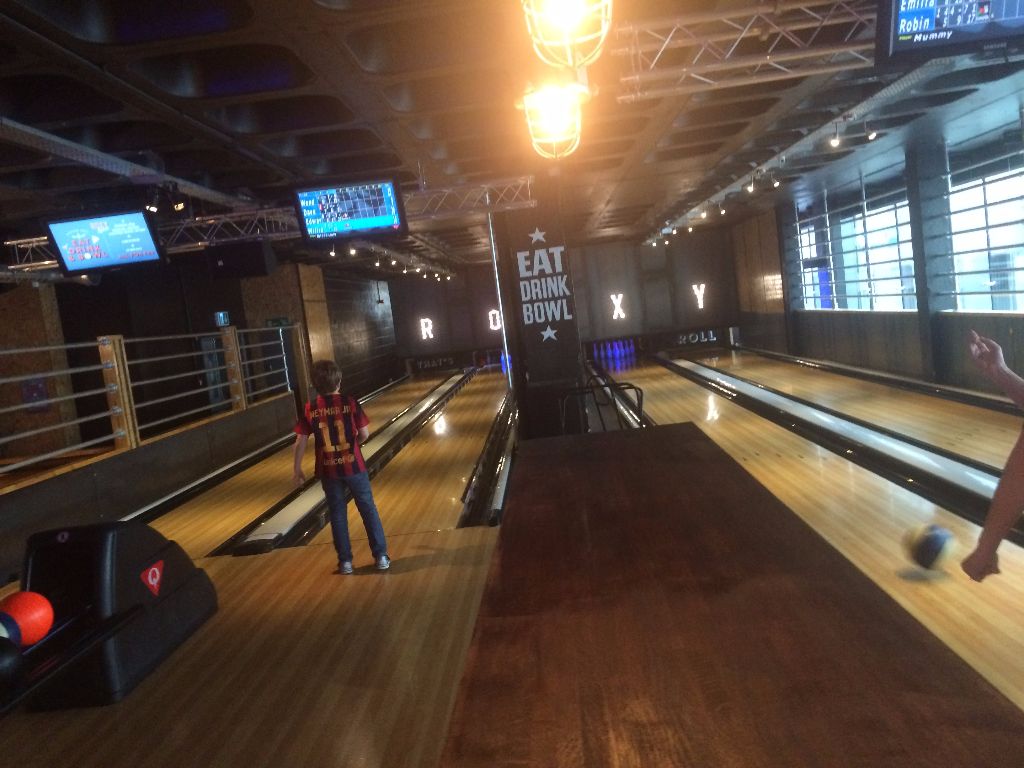 There are four lanes in total, which is perfect. Not too many to make it the loud, clattering nightmare that we're used to. Roxy Lanes have started putting on Roxy Juniors – times when you can head down with under 18s. It runs on Saturday 10am – 3pm, and Sunday to Friday, 3pm – 6pm, with extra slots during school holidays.
We went on a Saturday morning and the kids loved the bowling (it appeals to Emilia's competitive nature) – even baby Robin could have a bash at it. That's another bonus to it being a smaller venue – you feel safe having a 1 year old totting about, knowing that he won't get run down by hoards of 10 year olds (though he did try to make a run down the bowling lanes quite a lot).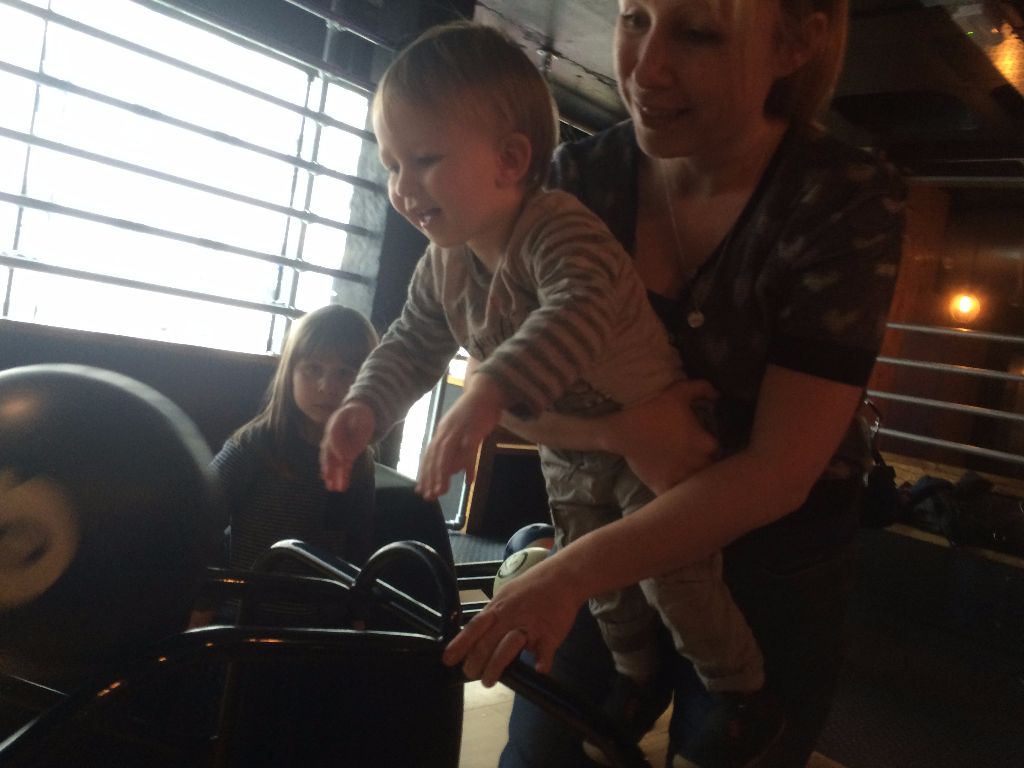 We followed up the bowling (which I won by the way – a total miracle / fluke) with lunch. There's a proper kids menu and Emilia tucked into her pizza with gusto (after removing the cherry tomatoes and rocket).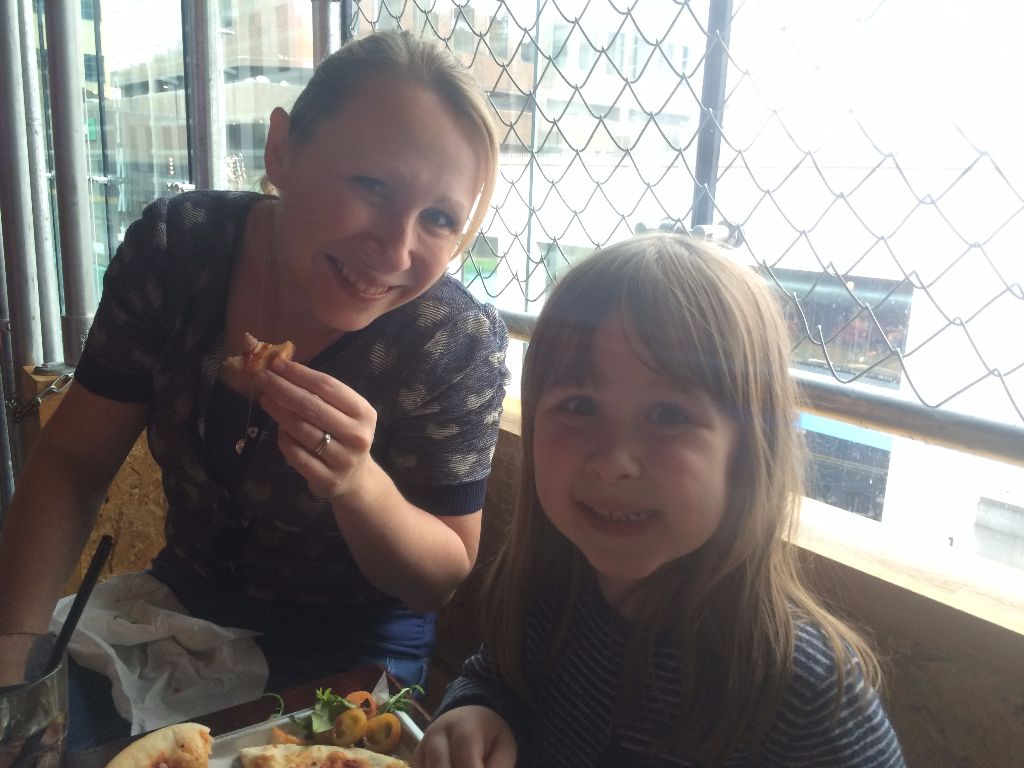 The pizzas are delicious – proper hand stretched dough and flavour filled toppings. I had Serrano Ham pizza, with rocket, red onion and parmesan, while Mr M had the Chipotle Meatball one – both great choices. If you order a large adult's pizza though, make sure you're absolutely ravenous as they are HUGE; even Mr M struggled to finish it. The dough balls are some of the best I've ever eaten. Amazingly soft, with a slightly browned crust, and a perfect garlic butter.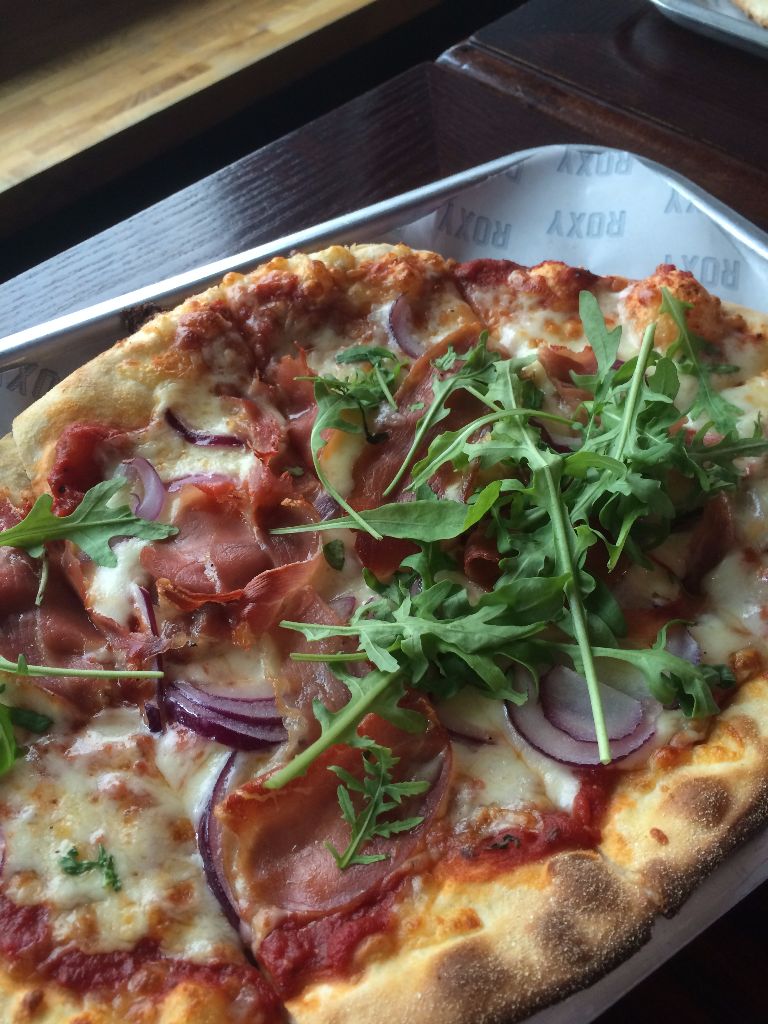 I love that Roxy Juniors is available in town as a handy activity and treat for the little ones (and the grown ups). It's something fun to do with them before picking up the bits and bobs you need from the shops or market. A perfect Saturday plan!
Comments
comments