Brasserie Blanc, in Leeds, recently had a makeover and it's looking so much better for it. It's more modern in appearance, it seems more open, and there's a lot of wooden flooring and brickwork on show.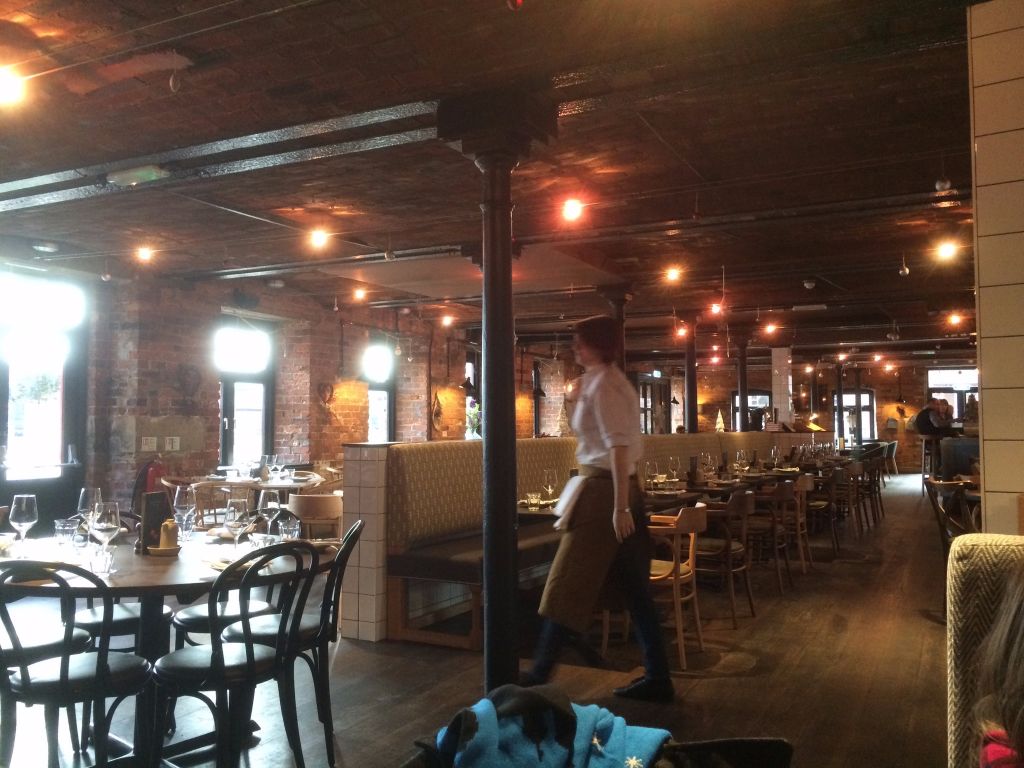 There's also a bread carving station, and I LOVE that!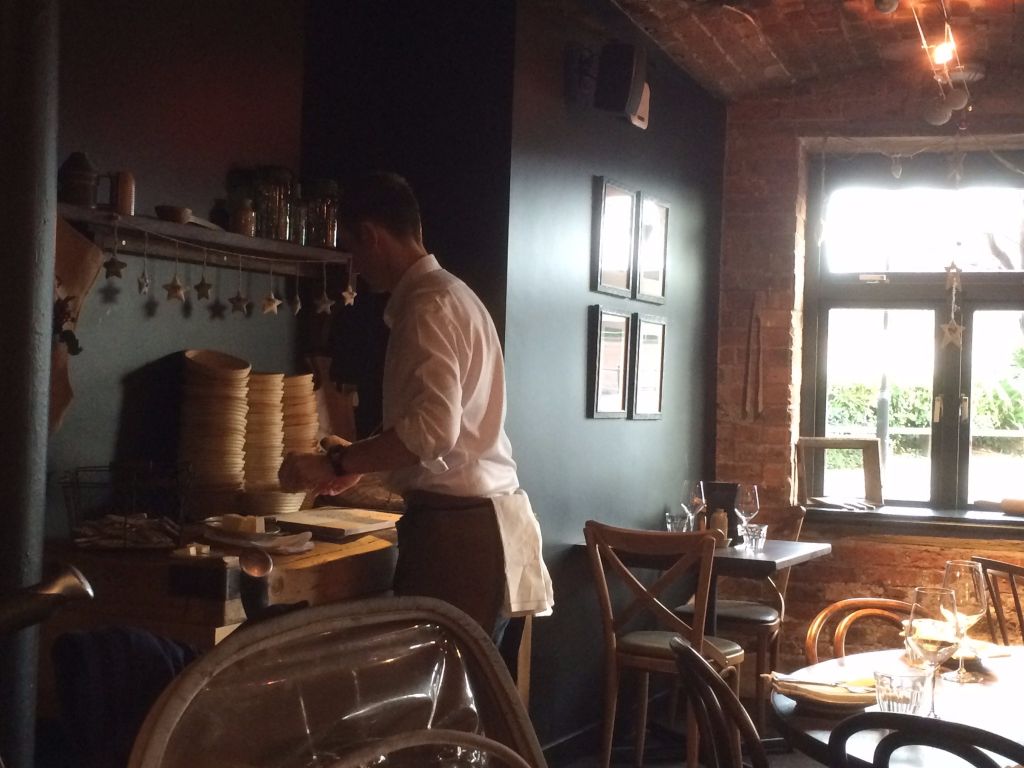 We went for lunch on Christmas Eve, and I was a little apprehensive, having the two elfins in tow. After all, Brasserie Blanc is quite a civilised place, and you can never be sure how welcoming restaurants will be to young folk (or how those young folk will behave when they're there). However, I needn't have worried – Brasserie Blanc has got it just right.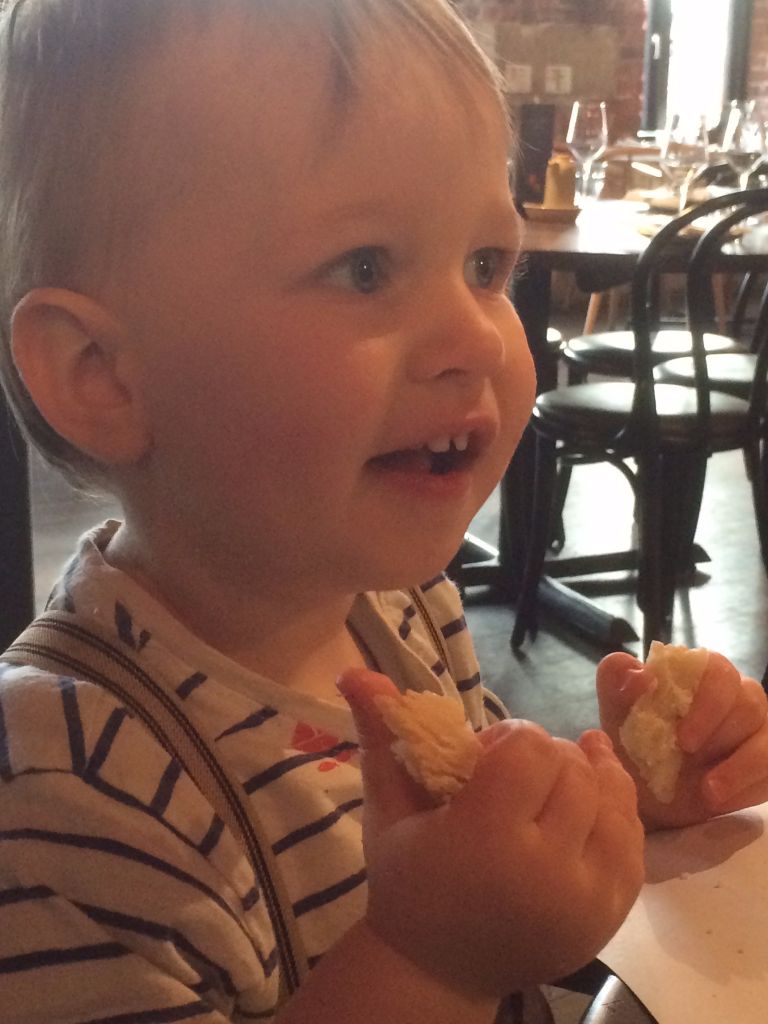 They provide a plate full of snacks (with bread, cheese, raisins and apple) for children in highchairs, and bring them out when you arrive. You can then ask for a dish of macaroni cheese to be brought out whenever you want it, and this is all for free – amazing! There's drawing and stickers provided for older children, and a full children's menu to order from. This effort put into welcoming young guests is fantastic, and it was such a relief. Being out for lunch with the younglings became manageable, but more than that, it was actually enjoyable.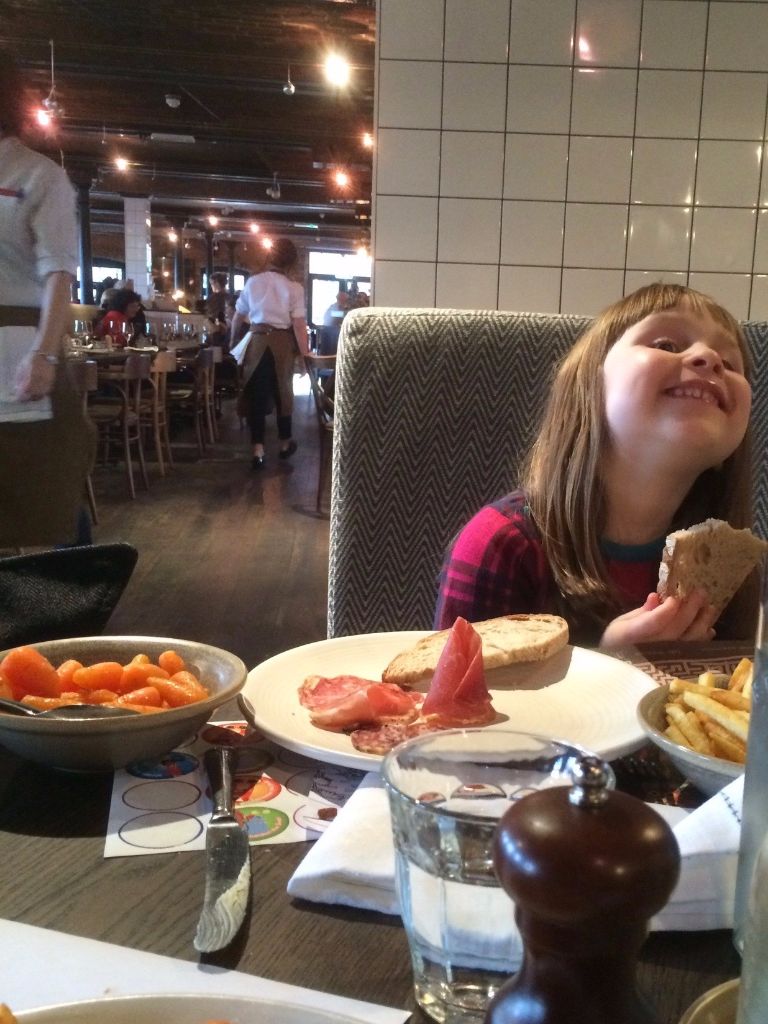 It shouldn't be that much of a surprise, I suppose. Other European countries aren't as terrified of children, or as annoyed by the presence of them, as we Brits tend to be.
Now for the grown up stuff. I've always wanted to try steak tartare, so when I saw it on the menu, it was an easy choice. I loved the dish. It was punchy with strong flavours of onion, capers, spices, and also rich with the perfectly warmed egg yolk. I had no issues polishing this off.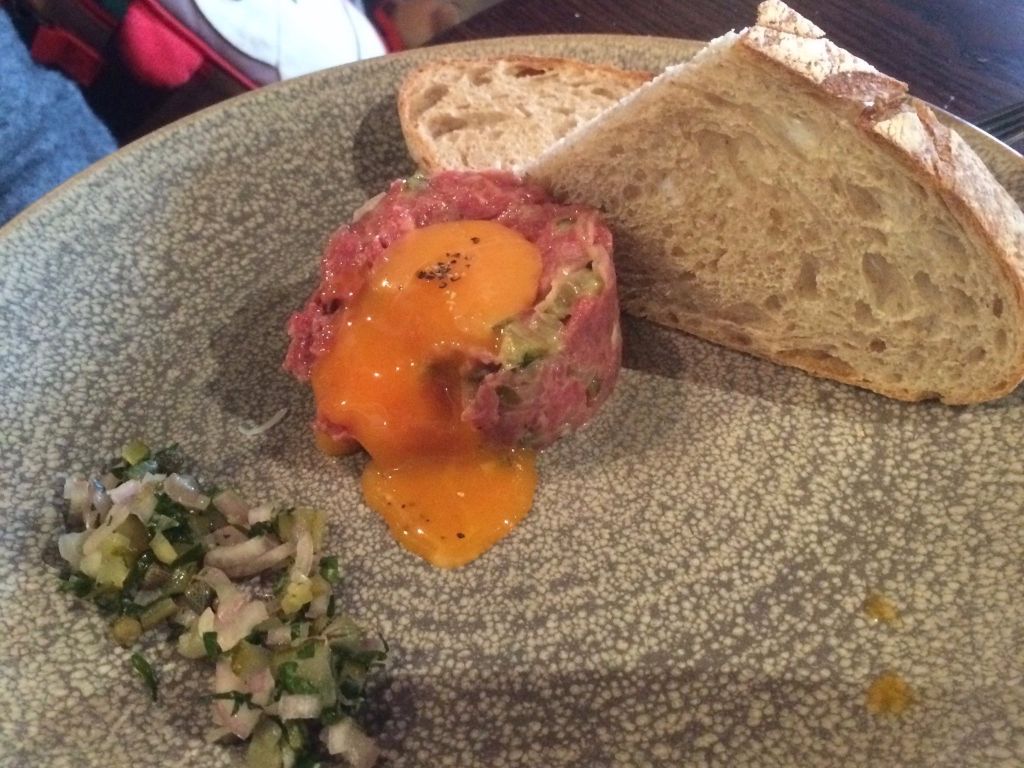 Next up I had roast duck with blackberry sauce – oh my. It was so well cooked. The confit duck leg was incredibly tender and flavoursome, and the duck breast was perfectly cooked (pink, just how I like it). There was a massive amount of food on this plate though, so make sure you're hungry for it. After my starter, I only managed to get through about half, which was a shame. It's a very rich dish so the carrots were a welcome refreshing element to the meal.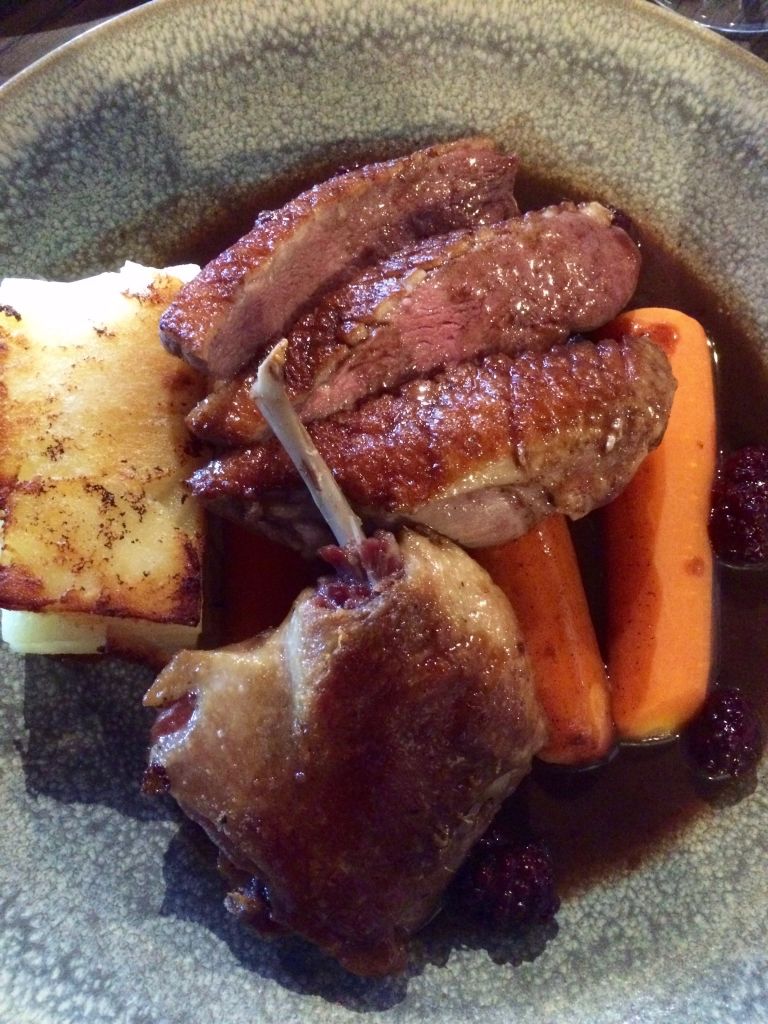 For dessert I opted for Mirroir Cassis (marinated blackcurrants & blackcurrant mousse, with a cat's tongue biscuit) and it was sharp, light, and bursting with blackcurrant flavours.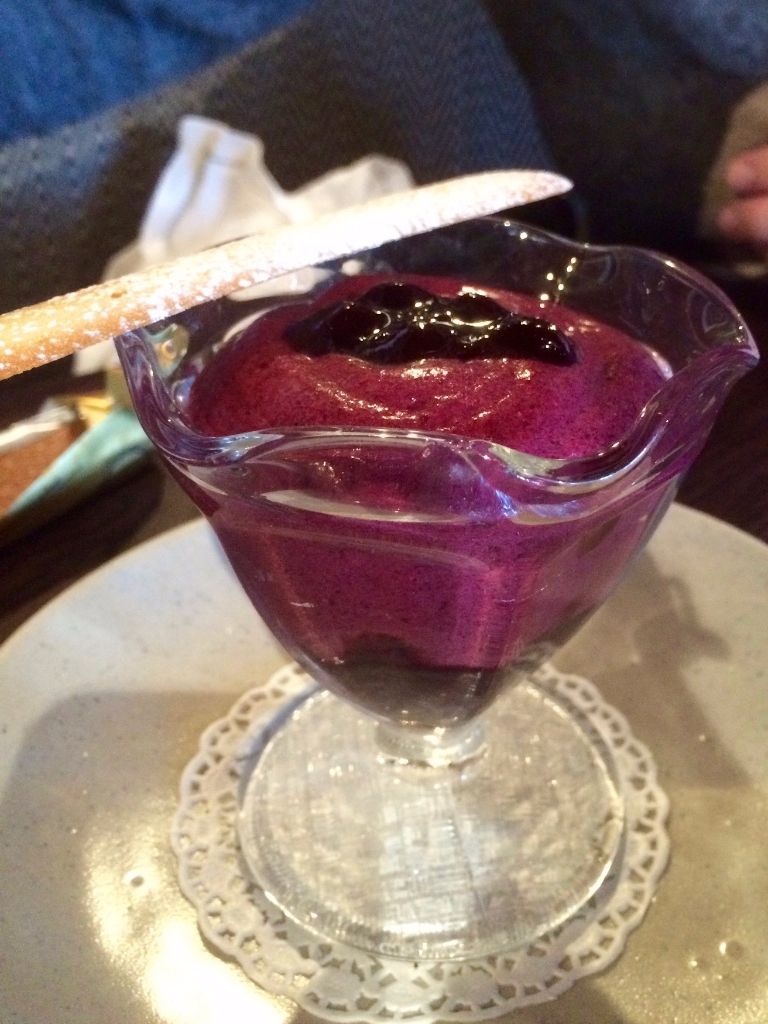 The meal at Brasserie Blanc was a real treat, and the staff were professional, attentive, and amazingly good with the elfin children. It all went so much better than I'd thought it would and was the perfect start to our Christmas celebrations. We ate from the a la carte menu, so it wasn't cheap, but they also have a set menu you can order from, which gives amazing value.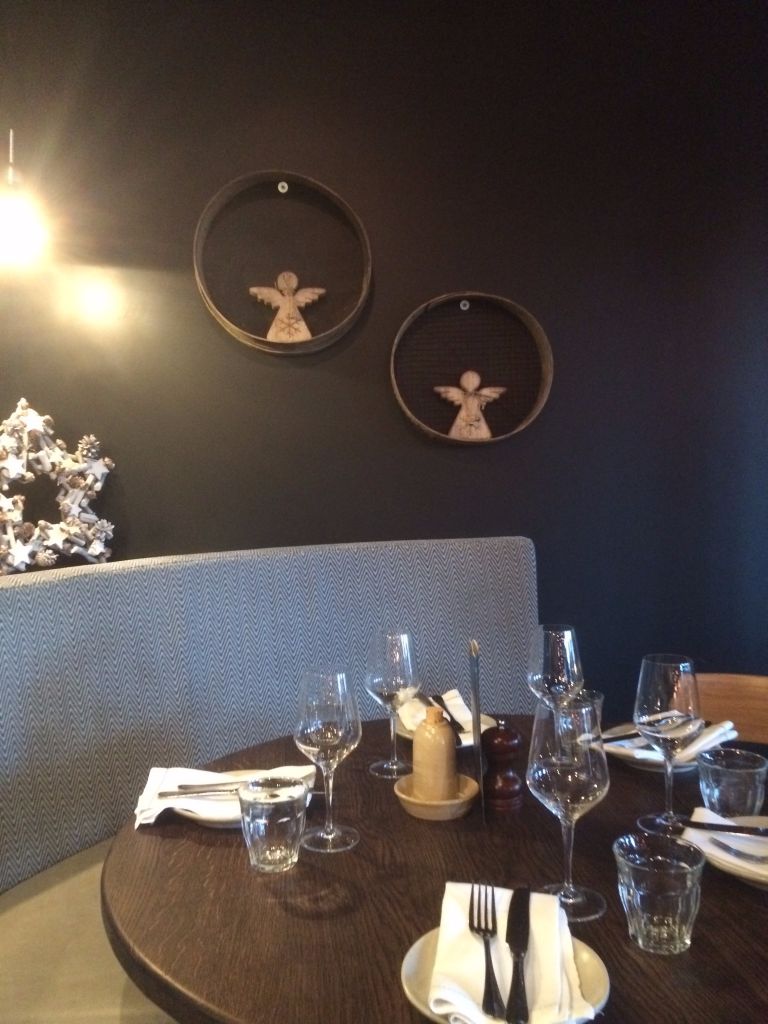 Brasserie Blanc is a smart venue, but it has kept the heart of what good food and company gives you. It's warm, it's generous, and it celebrates fabulous French food.
Comments
comments