If you live in Horsforth (as I do) then the fact that there's a brand new fruit and veg shop on Town St is BIG news. It's called Ruby's, and I trotted in to see what it's like…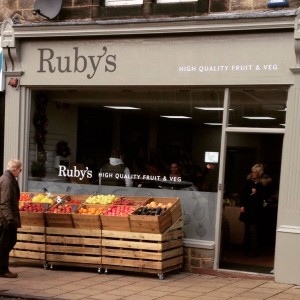 It's GREAT, which is a relief. There was a fruit and veg shop here a few years ago, but it was sparse, cold, and extortionately expensive. Ruby's is the opposite of all this; the shelves are bursting with fruit and veg, the walls are covered with information and messages, and the staff are really friendly.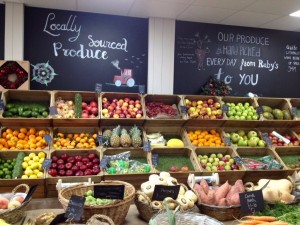 Everything in Ruby's is locally sourced as far as possible, and it's all freshly picked and plucked the very day it's brought to the shop. You just don't get better than that.
I love having proper food shops locally. The quality is just so much higher than the supermarkets, e.g. the (massive) parsnip I bought actually smells of parsnip, and it tastes of something. Something sweet, but earthy, which is just the way it should be.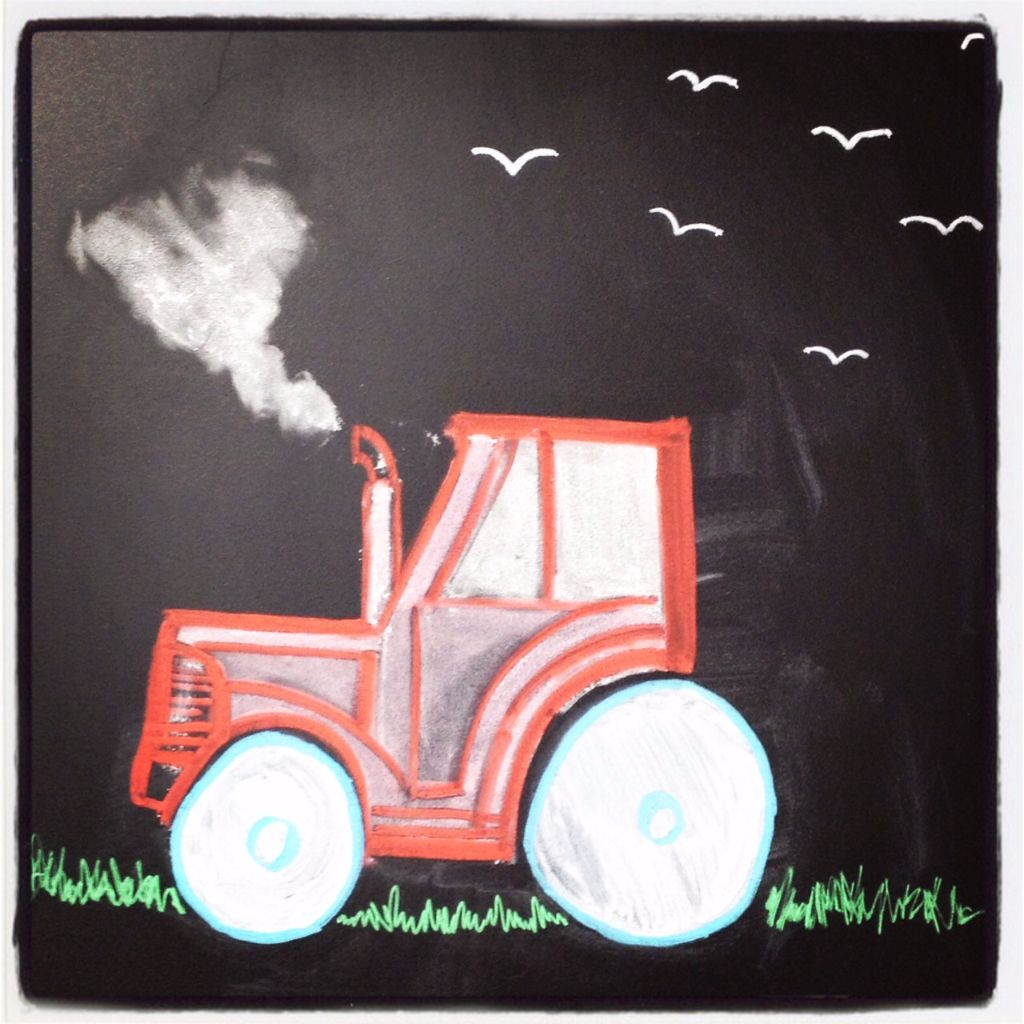 Ruby's is a great addition to Town St, in Horsforth. There's already a butcher, so what's coming next? Just for info, my wish list includes a cheese shop, a patisserie, a great bakery, (I know we have Hardakers, but I just don't like their bread, sorry) a fish monger, and a charcuterie…. thanks!
Ruby's is a jolly place to be and the staff clearly love what they're doing. In the new year they'll be selling freshly prepared smoothies within the shop too. If you live locally, please give them a visit and help spread the word?
(Next time I'll bring my proper camera… apologies for the fuzzy pics!)
Comments
comments