Pieminister is a huge success nowadays, but it started rather humbly some years ago with just a couple of good friends that loved pie. Good pie. From a small stall in Bristol, their pies spread to London, to the Queen (ooh!), and after winning a ton of awards, they (finally) headed to the north.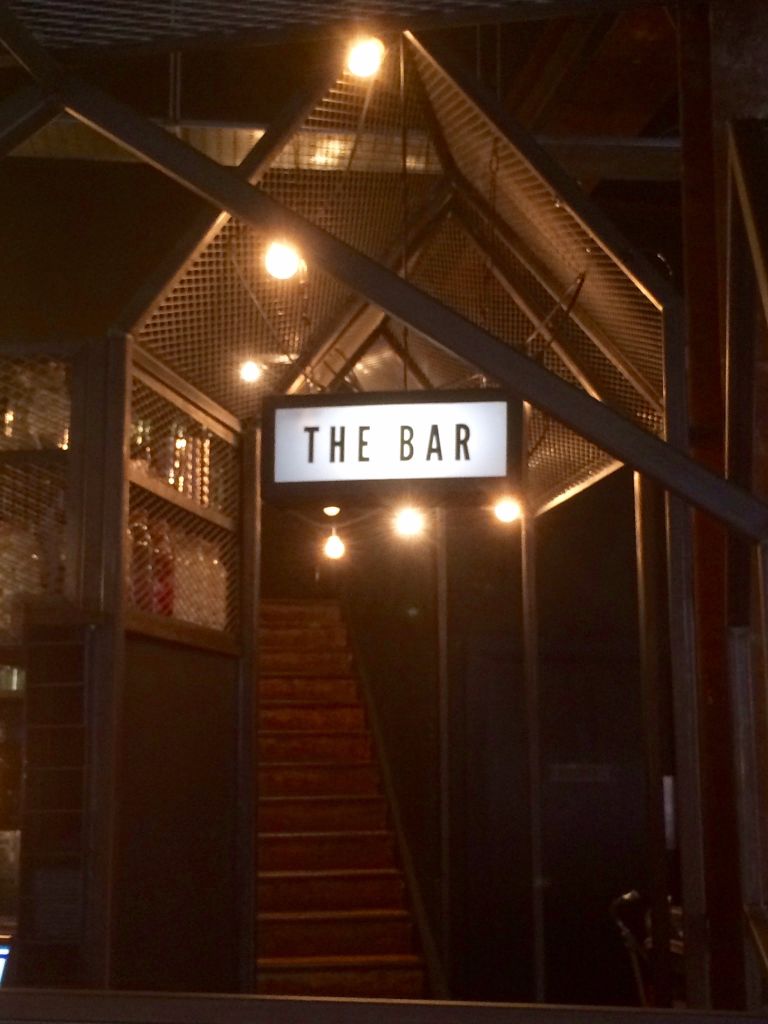 Pieminister opened in Leeds last year, and this large dining establishment has a brand new menu, and a cocktail bar to boot. I have been meaning to visit for months, and this week I finally made it (because the middle of the Christmas season is when you need a massive stodgy pie, of course?!).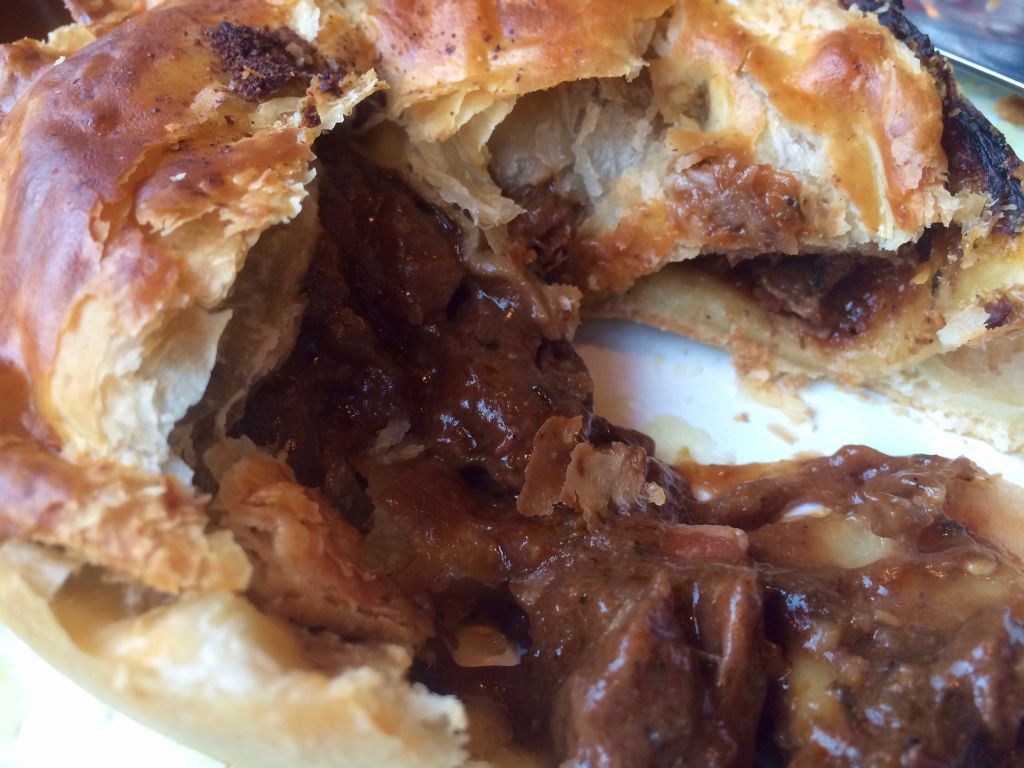 I chose a festive take on the classic Moo pie (steak and ale) called the Mistle Moo, which contained beef steak, Long Clawson Stilton, chestnuts, bacon and port. The pie was really good, with perfectly cooked pastry, and the right amount of filling, with a gravy thick enough to hold it all together. It was deeply flavoured with beef, slightly sharpened and rounded with the stilton, with the odd festive surprise of a chestnut or piece of bacon. Lovely. It came with a jug of gravy, which I personally didn't need, but Mr M lapped his up.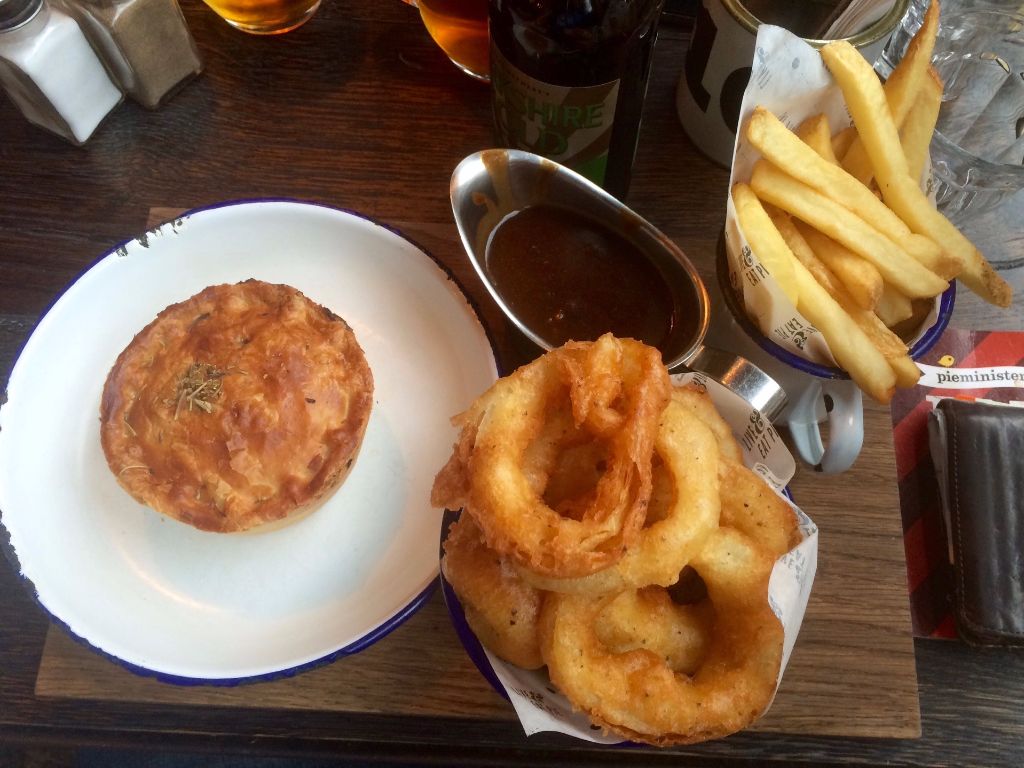 We also got piles of side dishes (we had a pie feast voucher). Robin polished off the mash for us, but we also had onion rings, courgette fries and chips. This was a BOATLOAD of food and, in all honesty, the pie alone would have been enough for me. Also, I found the onion rings and courgettes really greasy (I know, I know, they're deep fried, but STILL).
In fact, I find it a bit odd that there's a distinct lack of non-fried, roasted or covered-in-mayo options on the extensive sides menu. Unfortunately for me, those options are either salad with a lemon dressing (with a pie?!) or garden peas (which, like an annoying, fussy child, I just can't eat. Petit pois, at a push, but not if they're overcooked). Next to a big, rich pie something a bit more refreshing would be a good option. Might just be me, but a boiled carrot was sorely missed.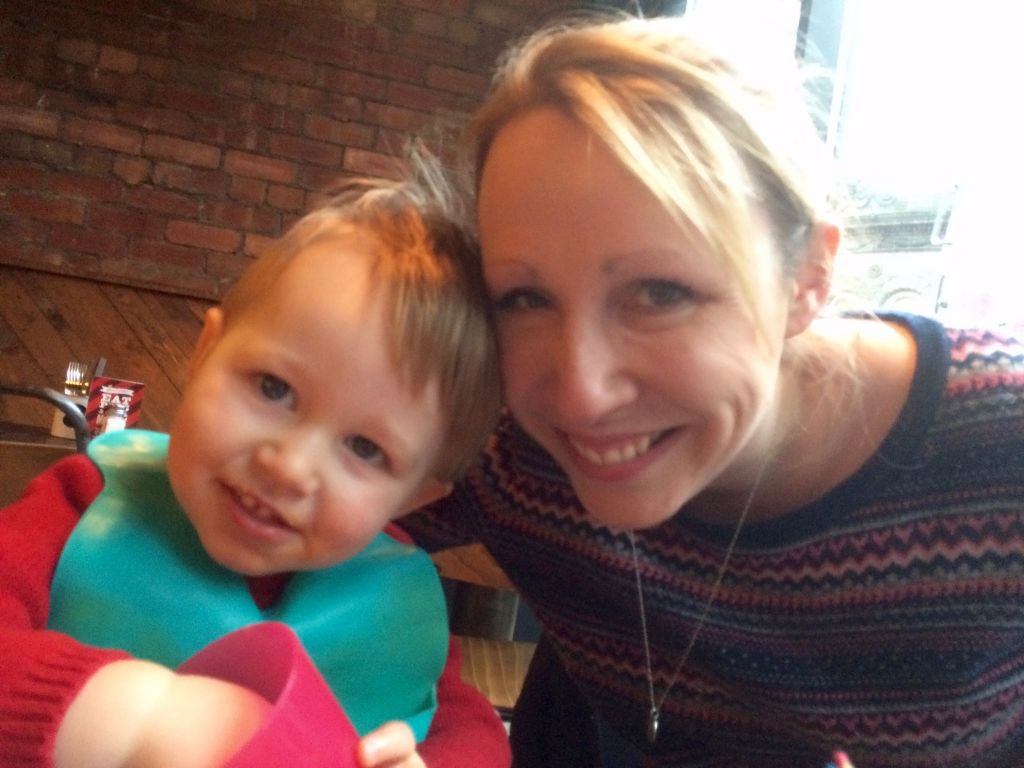 The staff are great, and the venue is modern and makes good use of the space. There's lovely views of the Corn Exchange too, which I enjoyed whilst supping on the fruity Pieminister Pale Ale.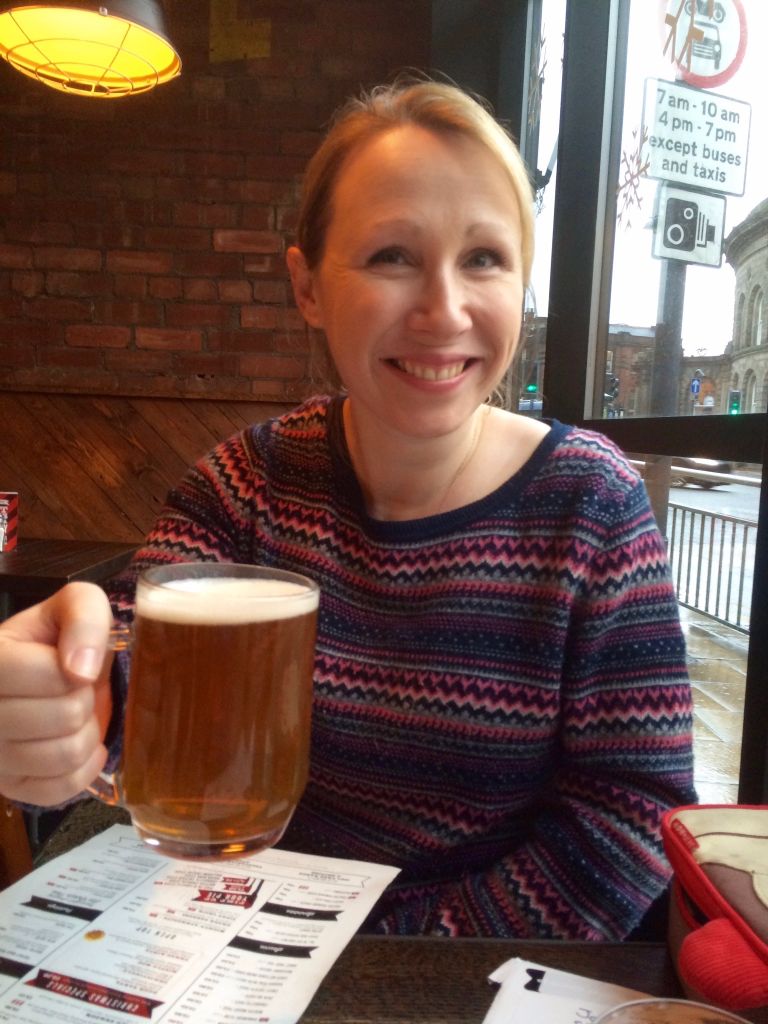 We all had a good lunch and a great time at Pieminister. Be properly hungry if you visit, or at least order less than we did. That said, they boxed up the leftovers for us to take home, which was very kind of them. Thanks guys.
Keep up with Jo Blogs on Facebook.
Comments
comments