The Mercers of Yorkshire is a quality conserves and condiments producer based in Yorkshire. There's a whopping 43 products being sold by the company, and these products sold nationwide in large supermarkets, but Mercers still retains a small producer's pride in their products; production is never subcontracted, quality British ingredients are always used (where available) and everything is hand crafted in small batches.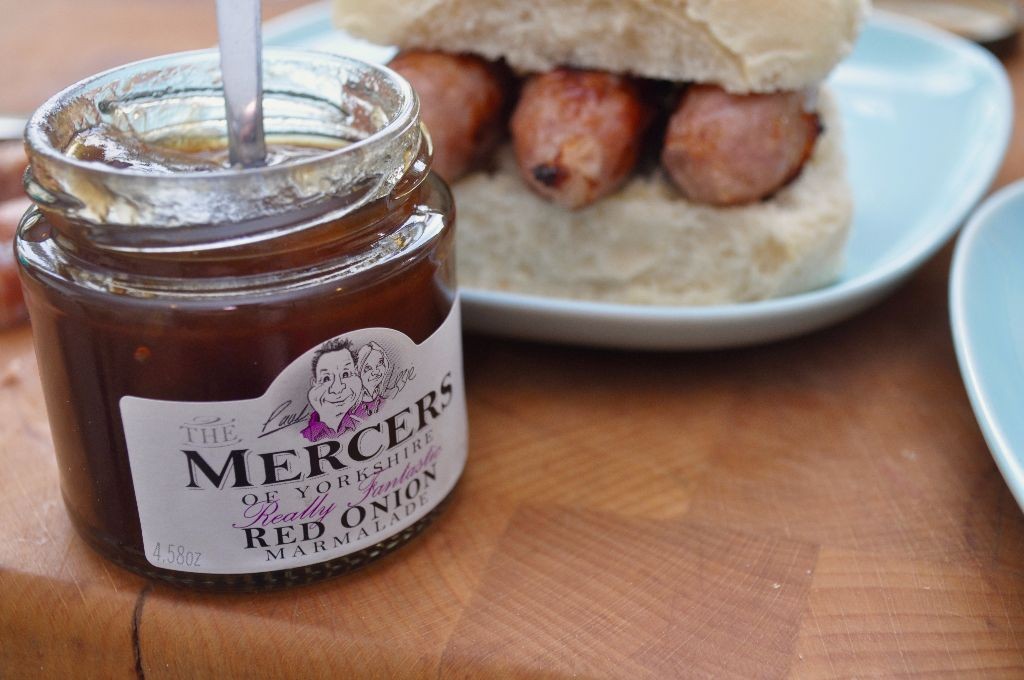 This love of the product shines through in the quality of it. I tried the red onion marmalade first, and it makes a standard sausage sandwich taste quite incredible. It's a very sweet chutney, so I think it would also go well with something quite rich and heavy, like chicken liver pate.
I also got to sample Mercer's Lemon Cheese. I've been undecided about whether I like lemon curd (or cheese – I think there's little difference between the two nowadays). Having loved it when I was little, I span around and suddenly took a huge dislike to it. But that could have been because a lot of them can be really sharp and overwhelmingly sweet, with little else in the mix flavour-wise. Not so with Mercer's. Their Lemon Cheese has a mellow, fruity quality to it, but it's vibrant too, in a kind of lemon sherbet way. It's zingy, and it's delicious.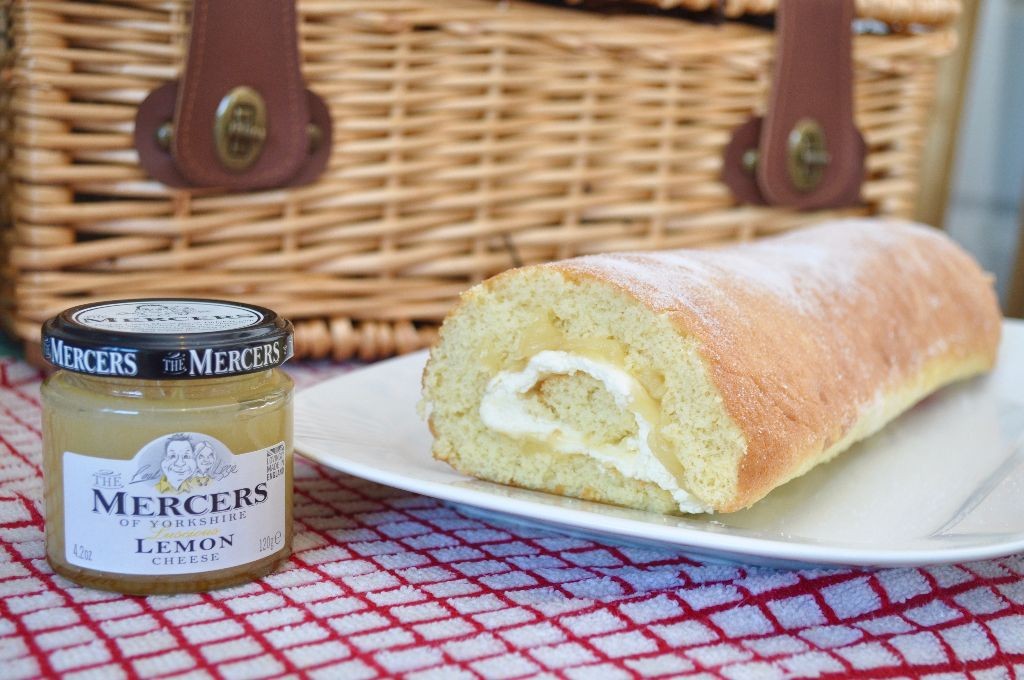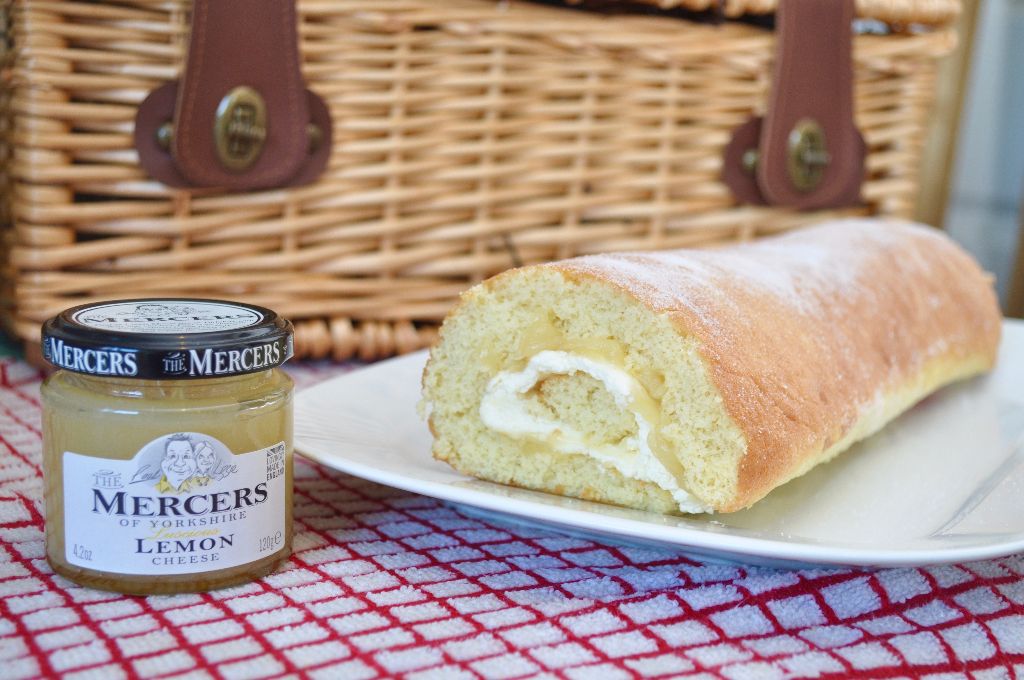 I made a Lemon Curd Spring Roll with it, which worked really well (if I do say so myself). I used James Martin's swiss roll recipe – he says to heat half the sugar before adding it to the aerated egg and sugar mix, and I think this might help to set it? It certainly makes it more stable, as the mixture held the air really well even when folding in the flour, and it was like mousse when it went in the oven. Once the cake cooled, I added a thin layer of lemon cheese, followed by a thin layer of whipped cream before rolling and sprinkling with caster sugar.
This cake would be perfect on spring and summer afternoons, with a large pot of tea.
The Mercers of Yorkshire can be found exhibiting at the BBC Good Food Spring Show on Stand Q80. 
Comments
comments